Netflix is adding two big titles to its ever-growing library of anime originals. The streaming giant is teaming up with Legendary Television for a new series based on Kong: Skull Island. And it's also partnering with Square Enix for an animated Tomb Raider show.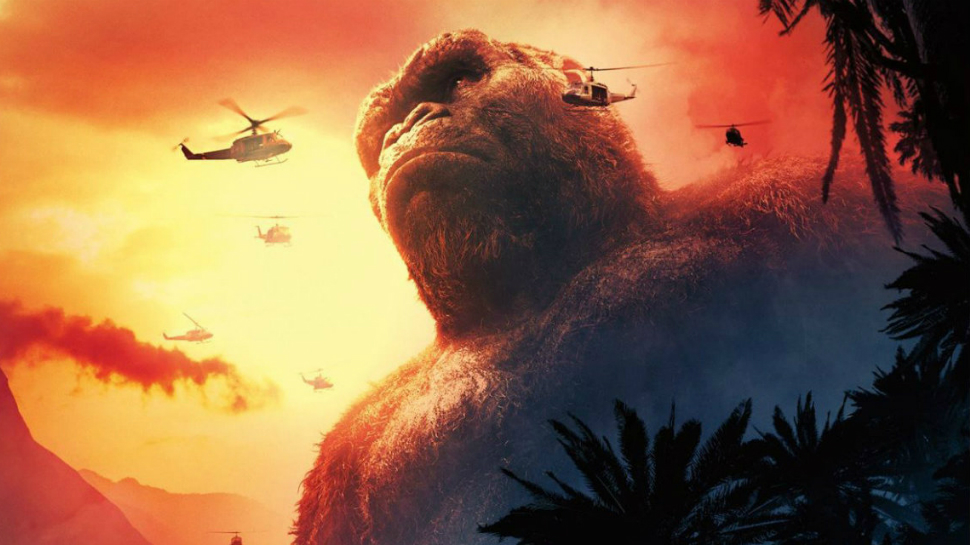 Legendary
Today Netflix announced two new anime projects (which we first heard about at The Hollywood Reporter). The two shows will expand a couple of wildly popular IPs. The first is an original series based on 2017's Legendary's Kong: Skull Island. Brian Duffield (Underwater, The Babysitter) will write and executive produce the series, which will come from Powerhouse Animation. The studio's previous works include Castlevania and Blood of Zeus. Jacob Robinson will also serve as an executive producer. Netflix also provided an official logline for Skull Island:
"A new chapter in Legendary's Monsterverse franchise, Skull Island is a thrilling animated adventure series that follows shipwrecked characters desperate to escape the most dangerous place on Earth—a mysterious island home to prehistoric monsters, including the greatest titan of them all, Kong."
The show is the latest installment in Legendary's Monsterverse, which also includes 2014's Godzilla, 2019's Godzilla: King of the Monsters, and the upcoming Godzilla vs. Kong. Since Netflix also announced a new Godzilla anime series last year, maybe we can also get a small screen crossover too.
Legendary
The other new anime series, Tomb Raider, will not be connected to the recently relaunched film franchise starring Alicia Vikander. Tasha Huo (The Witcher: Blood Origin, Red Sonja), will write and serve as an executive producer on the show. Founder and CEO of dj2 Entertainment, Dmitri M. Johnson (Sonic the Hedgehog), will also serve as an executive producer, along with Stephan Bugaj and Howard Bliss. As will Jacob Robinson of Tractor Pants Inc. The show's official logline sets the series after the rebooted games took place.
"Lara Croft, one of the video game world's most iconic adventurers, makes her anime debut in an all new series. Picking up after the events of the highly successful Tomb Raider video-game reboot trilogy, the animated series will chart the globetrotting heroine's latest, greatest adventure. Twenty-five years after her first game appeared, Lara continues to explore new territory. "
The projects are the latest entries to Netflix's expanding catalogue of original anime. And, considering how popular both franchises already are, if both are as good as fans hope, they'll be adding a lot of season's to the streaming site's anime catalogue.
Featured Image: Legendary
Editor's Note: Nerdist is a subsidiary of Legendary Digital Networks.