Disney has announced its live-action remake of Mulan will premiere in the U.S. on Disney+ instead of in theaters. But it won't be free for users. In addition to the normal monthly fee the movie will cost $29.99 to rent. Yeah, rent, not own. Reactions are mixed, for many reasons. So why did Disney decide to go this route with a big budget film? That's the million dollar…er, $29.99…question we're answering on today's Nerdist News, along with what this could mean for Black Widow's future.
Mulan was originally coming to theaters on March 27. It even had a screening for critics who shared their initial reactions. Then, because of COVID-19, it was delayed until July 24, then again until August 21st. But with theaters in the United States not able to safely reopen anytime soon, The Walt Disney Company has decided to try something radically different. The film will release in theaters internationally on September 4, the same day it will be available on Disney+ in the U.S.
Universal's wildly successful video-on-demand premiere of Trolls: World Tour certainly made this decision easier for Disney. And Mulan's simultaneous global release will allow a big budget film with an all-Asian cast and international appeal to still find box office success while slowing illegal piracy by desperate American viewers. But is the price too high?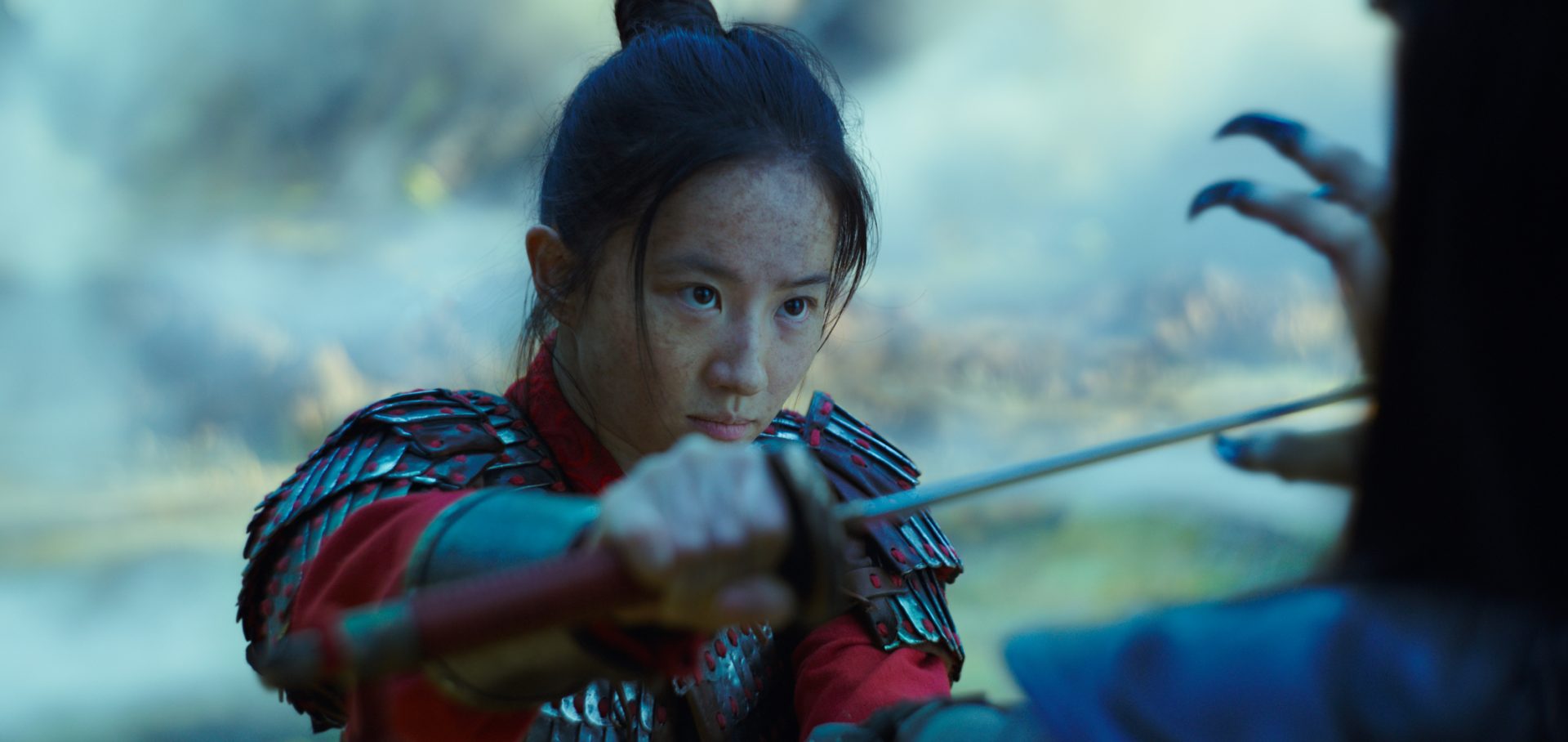 Disney
One person paying $30 to not own a movie is a lot. But that's a bargain for a family of four who might have spent $100 to see it in theaters. So could this be a model for big releases going forward, including the MCU's Black Widow which is also in COVID release purgatory? That's not what Disney wants, but money can always change any plans.
"We're looking at Mulan as a one-off as opposed to saying there's some new business windowing model we're looking at," said Disney CEO Bob Chapek. "That said, we find it very interesting to be able to take a new offering to consumers at the $29.99 price point and learn from it and see what happens."
Disney
But how much can Disney really learn from an experiment with too many variables? It's not impossible Mulan will bring in comparable dollars for Disney compared to a normal theatrical release. Would that have happened in pre-COVID environment though? Will it happen again in a post-COVID world? How many people will rent it partly because they don't have the option to see something else in theaters? And how many people in the future will rent a new premiere at home because they're hosting a huge viewing party, where 6, 8, or 10 people are seeing the movie for $30 bucks total.
That's not an option now, but it will hopefully be soon.
Disney
An unprecedented situation has led to Mulan debuting on Disney+. How much money it makes could lead to Black Widow and other movies following in its footsteps. The real question is whether or not that will really tell us anything about the future of theatrical releases.
Featured Image: Disney