I don't like the 1995 Mortal Kombat movie. I love it. Without a hint of irony either. I adore that absurd hot mess so very, very much. It's why I'm not even sure I want the upcoming version to be legitimately good. Then I'll have to spend the rest of my life explaining to people why the objectively worse film is "better." But there will definitely be one thing I love about both movies: an amazing theme song. Because you don't mess with perfection, but sometimes you remix it. And the new 2021 EDM version of "Techno Syndrome" has me ready for more Mortal Kombat.
The Immortals' iconic video game track, which became the Mortal Kombat movie theme song, got an update for New Line Cinema's big budget reboot. " Techno Syndrome 2021" keeps that same thumping bass, but with a renewed energy for the new film. It's fresh, while still feeling familiar. Most importantly, it will make you want to start raving. Or make you want to punch Sub-Zero's head off his shoulders. Either/or. Maybe both.
"Techno Syndrome 2021" is the first single from WaterTower Music's newly announced soundtrack for the film. It features 24 songs from composer Benjamin Wallfisch (IT, IT Chapter 2, Shazam).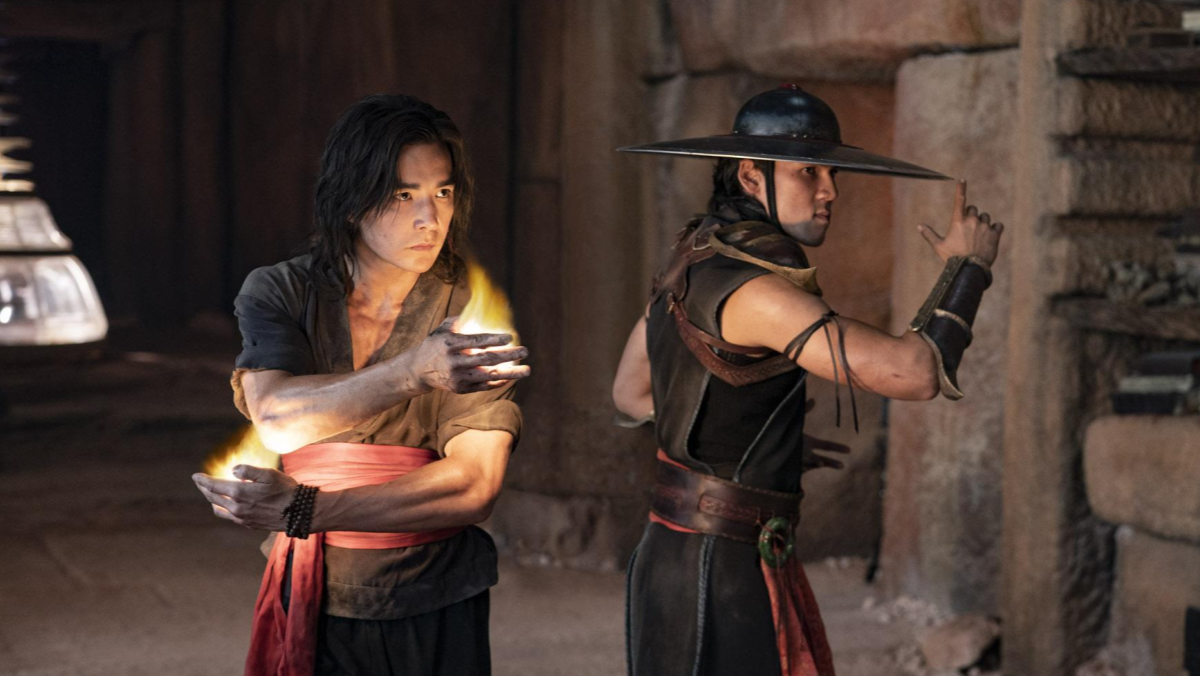 Warner Bros.
"When I was invited to come on board Mortal Kombat, I was very aware of the responsibility that comes with scoring a franchise so deeply embedded in pop culture and with such a passionate fanbase," said Wallfisch in a statement. 'My first question was what can we do with 'Techno Syndrome'; a piece of music so much part of the DNA of the game and the original movies? What motifs could be reinvented and blown up to a full-scale symphonic sound world in the score, and might there be room for a full reinvention of the whole song as an EDM single in 2021? A huge thank you to The Immortals for giving us their blessing to reimagine their classic track in this way, as a celebration of the world of Mortal Kombat and its fans, and of the uplifting power of Electronic Dance Music."
It will be available for purchase April 16. The album also features character themes for Lord Raiden, Sub-Zero, Sonya Blade, Cole Young, Shang Tsung, Liu Kang, Kung Lao, and more. As well as "battle themes" for "Kano v Reptile" and "Sub-Zero v Cole Young." You can find the full tracklist below.
Warner Bros.
And you can find me rocking out to this song on repeat. Just like I have been for the last 30 years. In fact, I like this version so much I hope that soon I'll be able to say I love both Mortal Kombat movies.
Mortal Kombat (Original Motion Picture Soundtrack) Tracklist
Techno Syndrome 2021 (Mortal Kombat)
Hanzo Hasashi
Lord Raiden
Bi-Han
Shang Tsung
Cole Young
Birthmark
Sonya Blade
Kano v Reptile
Liu Kang
The Great Protector
Sub-Zero
Kung Lao
Origins
Kabal
Goro
Arcana
Jax Briggs
The Void
The Tournament
Sub-Zero v Cole Young
I Am Scorpion
We Fight as One
Get Over Here