Mortal Kombat has always been about the fights. And the gore. And the fatalities. But mainly about the fights. That's why the upcoming film adaptation has fans so excited. This iteration of Mortal Kombat has assembled some of the greatest onscreen martial artists. Stars like Joe Taslim, Max Huang, Ludi Lin, Lewis Tan, and Hiroyuki Sanada give the film a pedigree most Hollywood action flicks could only dream of. So it's not surprising that when Nerdist visited the Adelaide set of the R-rated video game flick along with other journalists, everyone was excited to talk about the fights.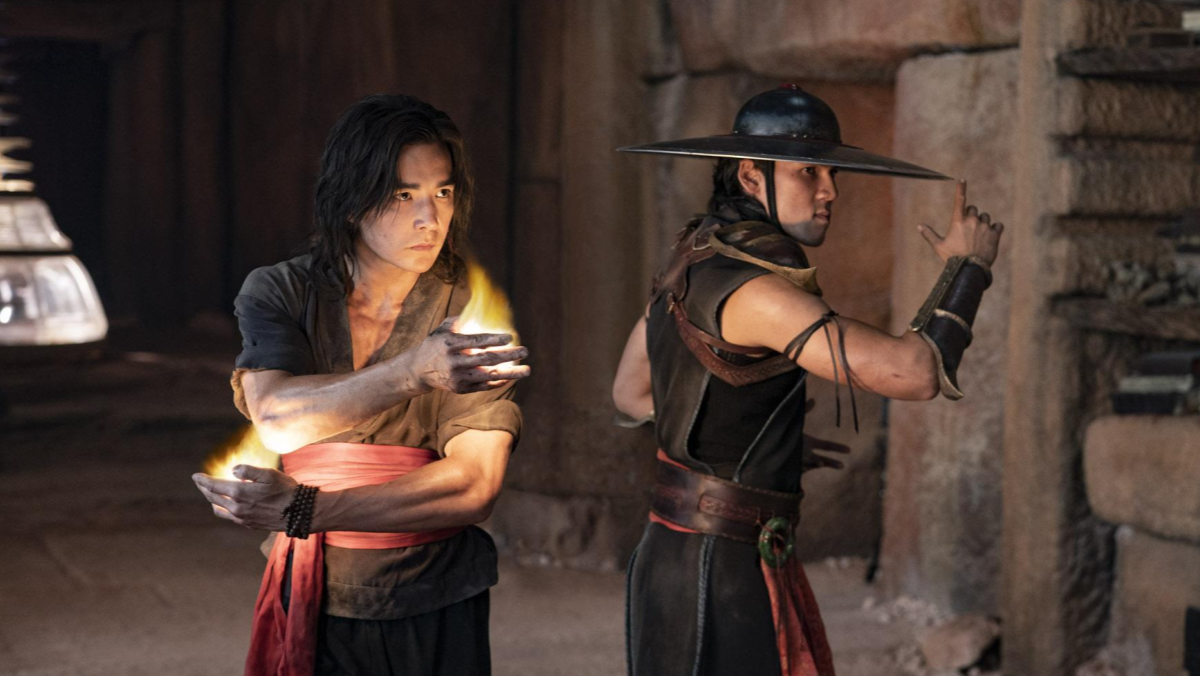 While many fans are just hoping for a solid video game movie, the crew behind Mortal Kombat has bigger plans, especially when it comes to making a martial arts movie. "What we attempted to do was to innovate," director Simon McQuoid explained. "To drive character and story forward within the fight. So we spent a lot of time on that. The fight scenes are incredible in this movie. The first thing I said to Kyle [Gardiner]—the stunt coordinator who runs the whole thing—was, 'Okay, we have to make the best fights that have ever been put on screen.'"
Varying the fighting styles was key, not only because the characters have different expertise but also to keep things fresh. "Knowing there's a lot of fight scenes, we don't want people to get bored of the fights," McQuoid said. "But it was really about building character and stories within the fights so that it didn't just feel like a plug-in. It actually felt like part of the scene and part of the act."
Mackenzie Schepman/Warner Bros.
That dedication to building a film around fighting was clearly a shared passion. "It's a dream to work with artists that can do their own fights," Lewis Tan enthused. "It's an authenticity that the fans deserve and want. There's been so much backlash about people that haven't delivered on that front in films and shows; it's time that we really give them the real deal. There's ways that you can shoot those sequences that you couldn't shoot with someone else. So, for instance, like if Joe [Taslim] and I fight, you could shoot that fight in a nice wide shot and shoot it for the whole fight without certain angles to hide faces or to cover things up."
With so much action, some might think there were some gnarly injuries on set. But as Ludi Lin explained, when you're working with other fighters that's just not the case. "That's the freedom that was given, the level of safety and comfort," Lin shared. "On film, real fighting doesn't look good. It doesn't deliver the emotionality that you need to deliver. It doesn't have the right flow and the rhythm of a film. So when you have professionals that can actually do stuff, you have that sense of safety and comfort and familiarity to be able to work with them on the right beat and create those things. So injuries don't happen, but the results do happen."
Mackenzie Schepman/Warner Bros.
When it came to fights, casting, and representation, one word kept coming up throughout the set visit. "I think authenticity overall is the strongest word that I have in mind when talking about this film," Max Huang said. "Not only regarding the cast, Asian or African-American, or strong women portraying these characters, but also having actors who can really fight. This is what the people want to see because the audience is not stupid. If we cut away to a stunt double, people will know. So that's another strong point of being authentic. I think that action, being able to physically perform, is a part of acting. I don't want to separate between fighting and then switching back to acting. Fighting is part of the acting and it tells the story. "
Joe Taslim expanded on that vital idea of fights as narrative when we chatted with him. "Why The Raid and The Night Comes for Us stand up compared to the thousands of action movies that come out is because the fight scene and heavy drama scene is the same," Taslim said. "In a heavy drama scene, people throw lines and translate into words. In a fight scene, we don't say anything but we deliver through our kicks, punches, pain, agony, and struggle. So that's actually a drama scene. And that's not easy. If you do it yourself, of course. If you don't use a stunt double."
Mackenzie Schepman/Warner Bros.
Taslim continued. "So I think that's what we're trying to do with every fight scene in this movie. It needs to show so people can relate, so people can feel it. There are fights that every punch you feel, and you want to deliver that kind of fight to the audience which is what we are doing here."
That truth is at the heart of what Mortal Kombat is attempting as a new kind of Hollywood fight film. "My martial arts instructor said this one thing that always stuck with me was that, 'Fighting is the most honest language you can have.' Because in the ring, a punch in the head hurts, you can't lie about that," Lin shared. "So these action scenes deliver because we have good action. We have physicality. That's something that gives you a guttural emotional reaction. That plays into the intricate and interesting parts of these characters, and what they're what they're striving for. And the fighting has a meaning. Hopefully that comes across."
Mortal Kombat hits HBO Max and select theaters on April 16, 2021.