If you are only familiar with Norse mythology through the lens of Marvel's Thor comics and movies then you really only know half the story. Maybe not even half. Fantasy author Neil Gaiman explored those realms with his 2017 book Norse Mythology. And now, Gaiman has joined forces with Dark Horse Comics for a comic book adaptation. Several prominent comic book artists are on board to explore Gaiman's version of the tales of Asgard and the Nine Realms.
This special Dark Horse Comics adaptation features iconic artists such as Jerry Ordway (Superman) Dave Stewart, and Lovern Kindzierski. And also: none other than Hellboy creator Mike Mignola. We have an exclusive preview of his contribution to Norse Mythology below. Take a look:
Dark Horse Comics
In the all new limited-edition Norse Mythology #1, Gaiman teams up with illustrator P. Craig Russell. The issue features an exclusive variant cover by the legendary Bill Sienkiewicz. This edition will only be available through Dark Horse Direct. Bill Sienkiewicz will hand sign 100 comics; those will be $59.99. Another 200 unsigned issues will be available for $49.99.
Dark Horse Comics
In a statement Gaiman said, "I fell in love with the Norse gods from reading about them in comics as a boy, so it's only fitting that they return to the medium that started it. I cannot wait to see P. Craig Russell and his collaborators tell the old stories for a new generation."
Subsequent installments of Norse Mythology, which will run a total of 18 issues, will feature a mix of major interior artists to be announced later.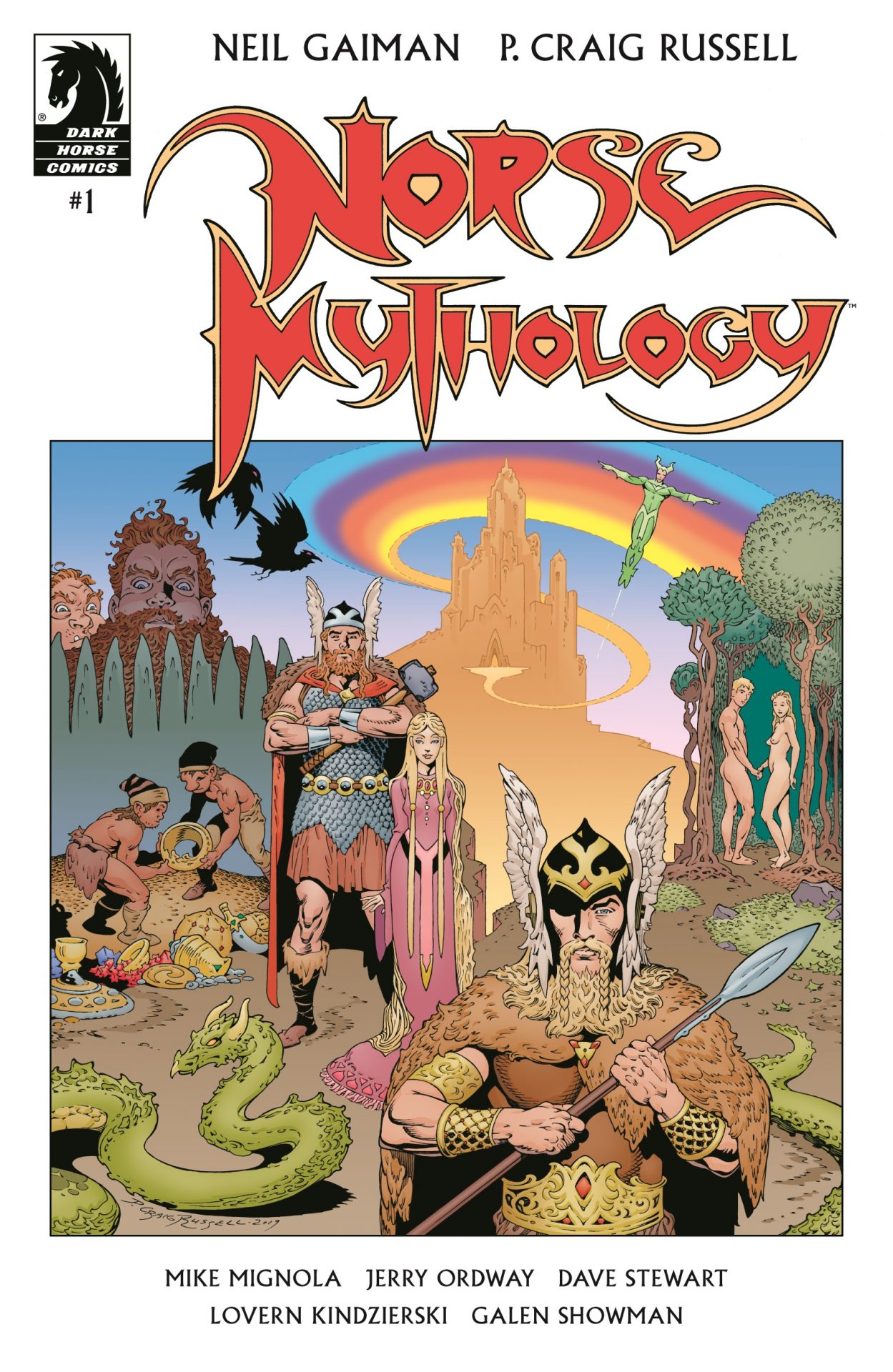 Dark Horse Comics
After previously writing about deities in American Gods and The Sandman, Gaiman brings readers to follow the northern gods in their own setting in this adaptation. Gaiman and P. Craig Russell breathe new life into the ancient Norse stories by taking readers through the creation of the Nine Worlds. Witness the epic origin and adventures of Thor, Odin, and Loki all the way to the end of life:Ragnarök.
The Norse Mythology #1 Variant Comic Bundle will begin shipping to pre-order customers on October 30, 2020. For more information on how to get your copy, be sure to click here.
Featured Image: Dark Horse Comics