If you're going to make an announcement on April Fools' Day, it had better fit the occasion, and Ravensburger is doing just that. Thursday morning marks the games company's unveiling of an expansion (an "expandalone," actually) for its popular game Marvel Villainous. Marvel Villainous: Mischief & Malice adds the most-requested villain to the game: Loki. The trickster god is just one of the villains coming to the board in Mischief & Malice; Madame Masque and M.O.D.O.K. join him. And the all-new original artwork depicting these villains is gorgeous. Even the box artwork, featuring Loki's silhouette, grabs the eye.
Ravensburger
If you've played Marvel Villainous or even Disney Villainous, you know the objective: to dominate the universe as own of its worst and baddest. In this game, which is the first expandalone in the Marvel Villainous line, each villain has a unique story-based objective. Whoever completes their objective first wins. Loki must, unsurprisingly, gain a certain amount of mischief. M.O.D.O.K.'s goal is to work with A.I.M. and activate the Cosmic Cube. Then Madame Masque has to defeat heroes to settle a vendetta.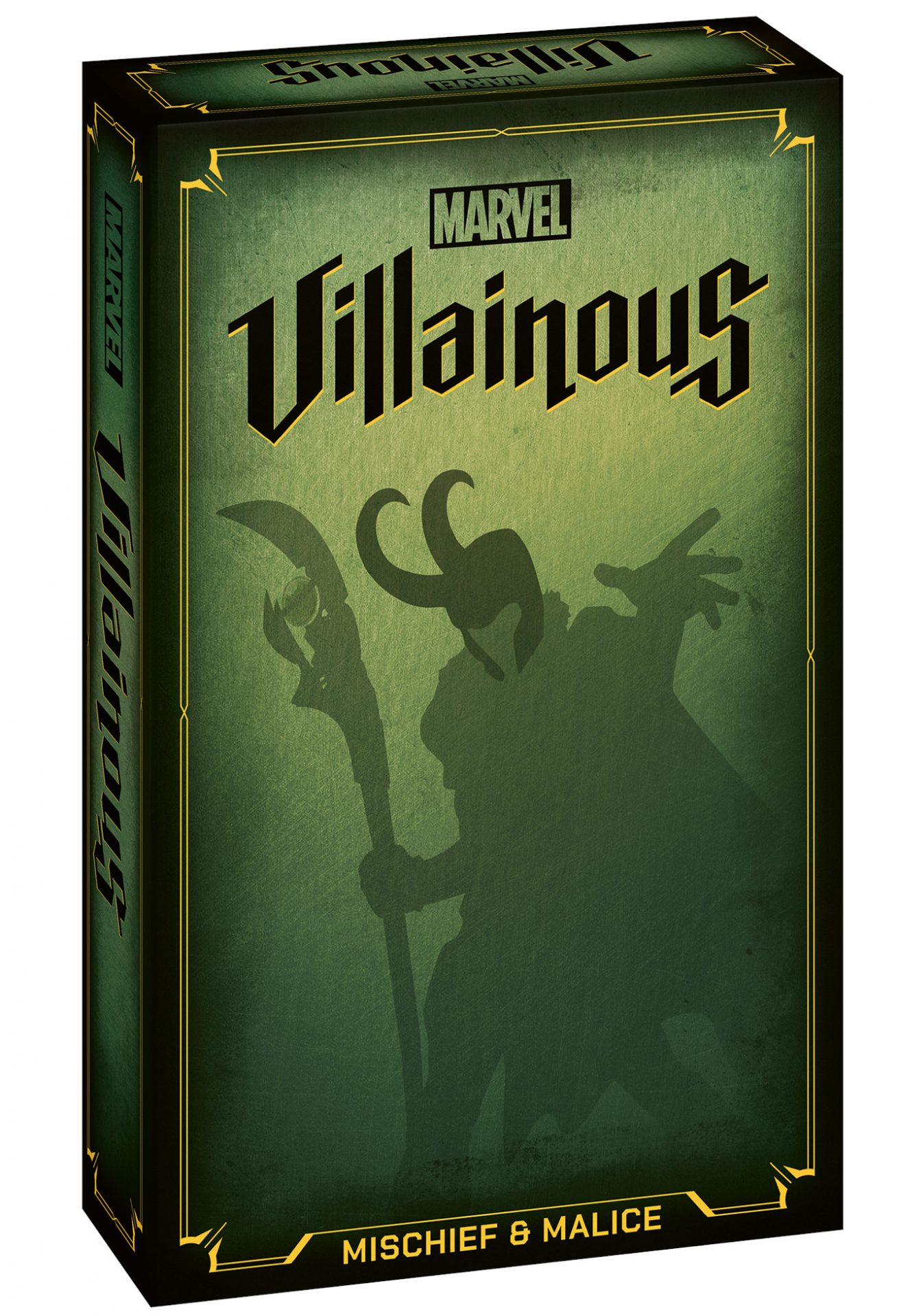 Ravensburger
Mischief & Malice comes with improved metallic movers, special Multiverse cards (they're in Loki's deck), villain cards, fate cards, tokens, reference cards, villain guides, and of course, a rulebook.
Ravensburger
A couple of notes! Mischief & Malice will have a special Target edition that comes with a collectible game sleeve and a Frost Giant Loki mover. And if you'd like to level up this expandalone game, you can combine it with Marvel Villainous: Infinite Power to support up to four players.
Ravensburger
Mischief & Malice, a two- to three-player game, will be available on August 1. You can get all the details at Ravensburger's site.
Amy Ratcliffe is the Managing Editor for Nerdist and the author of A Kid's Guide to Fandom, available for pre-order now. Follow her on Twitter and Instagram.