Birds of Prey breaks ground on many fronts. Its Feb 7th release will mark the first superhero movie both written and directed solely by women. The film will also make its mark as the first female-led R-rated superhero flick, and depending on how the Harley Quinn-led girl gang movie performs, it could break some box office records too. At a recent event to celebrate the launch of the film, Nerdist joined a small group of journalists who sat down with creator, producer and star Margot Robbie to talk about her five-year journey developing what she hopes is DC's next smash hit superhero flick.
Warner Bros.
Robbie is clearly passionate about Birds of Prey, which makes sense since the actress-turned-producer first envisioned the project half a decade ago. But she explained that the rarity both R-rated and female-led superhero flicks threw up considerable road blocks as the process began.
"Even the quickest movie making process can be at least three years, I reckon," Robbie told Nerdist. "But this one, it took a little longer, it was a tall order. It was before anyone had done an R-rated comic book film. I was saying, 'I want to do an R-rated film.' It was before Wonder Woman and I was saying, 'I want a female-led action film' – you know, those things weren't being done yet. I think they wanted to make sure that if they're going to take a risk like that, that it was going to be done correctly. So we spent a lot of time developing the script and making everyone feel confident in the material. Then once everyone was on board, some other things started coming out to help them feel like, 'Oh yeah, this could work.' After that it started to move really fast, but in the initial stages I think what I was pitching sounded crazy."
Warner Bros.
Her inspiration for the film came during the press tour for Suicide Squad, when Robbie first fully encountered the huge fandom for her character as well as the amazing roster of female characters that the DC Universe had to offer.
"During Suicide Squad–when we would go to Comic-Con and such–I started to realize there was just such a huge fan base for Harley," she remembered. "Whilst I was researching the character I started to read Birds of Prey and first I fell in love with Huntress, and I started looking into all of that. I was like, 'Wow, there's so many cool female DC characters and no one knows anything about any of them!' So what if we had a platform for fans to get to know and fall in love with some of these other amazing women? Focusing on the Gotham City Sirens, there were only three of us and we were all well known, whereas with Birds of Prey you can pick any grouping for that, and I thought that might be the perfect platform to introduce some female characters who might really have some legs in the DC Universe."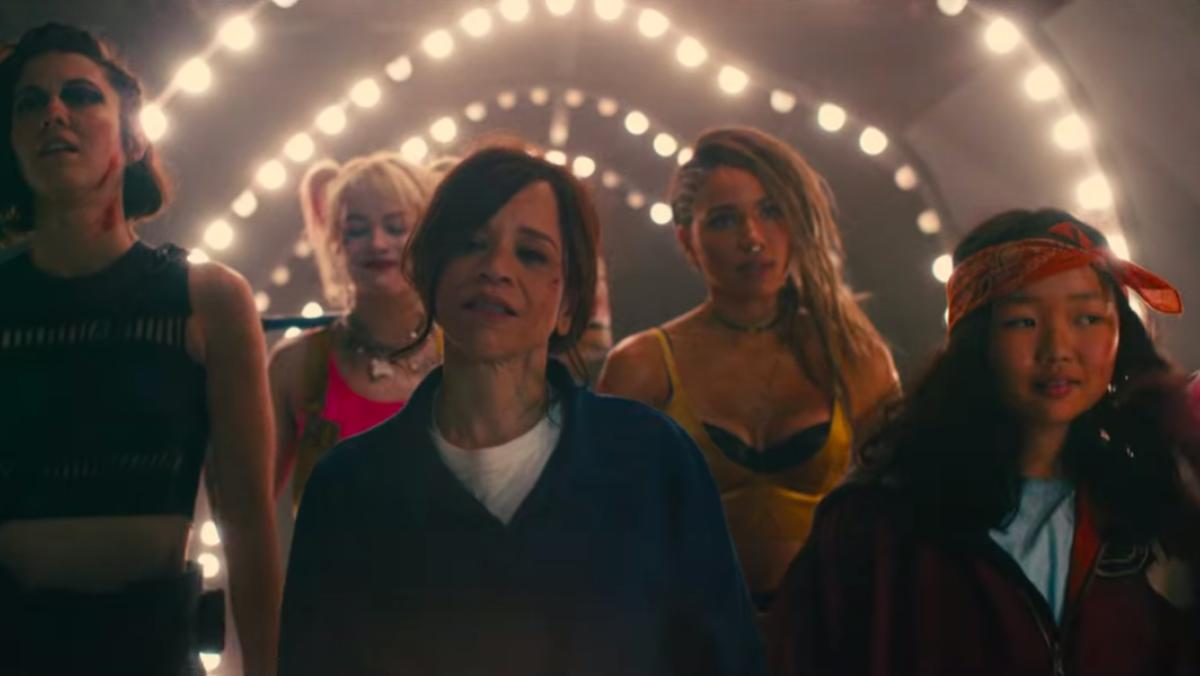 Warner Bros.
Once she'd convinced the studio that Birds of Prey was a winning idea, Robbie was quick to find her creative collaborator in Bumblebee scribe Christina Hodson.
"Christina was one of the first writers that I met with," she said. "We met, we started workshopping it, and we had a script within the first year, but we did get stuck in the treatment stage for a bit. Then it gets to the fun part, we're good to go, we can bring in a director, we can bring in a cinematographer, we can start to cast… which is really the most fun part, when you see those actors reading your words and you're like, 'Oh, this is real!'"
As for how it feels now that the film is almost out there for the world to see, Robbie didn't hold back her excitement – or anxiety.
"This is the scariest part," she admitted. "I always find when you're putting a film out there and you've spent years putting it together but it's picture locked and you're just waiting for everyone to see it, now I can't do anything about it. I just have to wait for everyone to see it and that's a scary thing, but I am really excited for people to finally see it. I just hope that they like it."
Birds of Prey hits screens on Feb 7th.