One of the most fascinating aspects of the expansive Star Wars universe is all the behind-the-scenes magic that goes into making it happen. Fans love concept art, footage, story boards, and other creative aspects just as much as they love the finished products. One of the most recent Star Wars wins is The Mandalorian, which (as far as we know) is set to return for another season in fall 2020. Until then, Disney+ is giving fans of Mando and Baby Yoda a documentary series about how the show was made. The new series, Disney Gallery: The Mandalorian, is set to premiere on May 4 aka Star Wars Day. This release will coincide with the series finale of Star Wars: The Clone Wars for an all-out fandom celebration.
The 8-episode series will feature The Mandalorian's executive producer Jon Favreau along with several members of the cast and crew. It's assumed that Pedro Pascal, who portrays the titular character, will be a part of this documentary but no names have been announced yet. They will discuss the details behind the successful show, focusing on a different aspect of bringing it to live-action in each episode. Viewers will get to see some exclusive footage and discussions among the show's creative team.
Disney Gallery: The Mandalorian will drop a new episode each Friday as it covers the Star Wars legacy, how the cast embodies the characters, technology, the artists behind the scenes work, special effects, creative influences, creatures, the score, and how the series connects to the larger universe.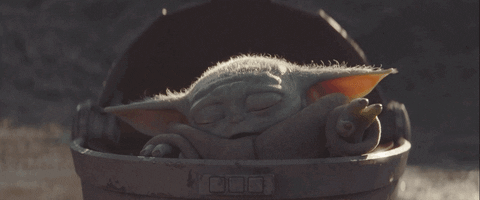 Disney/Lucasfilm
Here's what Favreau had to say about the documentary:
"Disney Gallery: The Mandalorian is an opportunity for fans of the show to take a look inside and get to see a different perspective, and perhaps a greater understanding, of how The Mandalorian came together and some of the incredibly talented contributors throughout Season 1. We had a great experience making the show and we're looking forward to sharing it with you."
It may be a while before we catch up with Mando, but this Disney+ documentary is certainly the way to keep connected with his world.
Header Image: Disney/Lucasfilm
This post has affiliate links, which means we may earn advertising money if you buy something. This doesn't cost you anything extra, we just have to give you the heads up for legal reasons. Click away!