Netflix has plenty of cartoon choices for children. But after too much wholesome fare during the day, sometimes you it's nice to enjoy some adult animation too. And you'll soon be able to enjoy new stories from one of TV's best series. A whole new installment of the streaming site's hit anthology animated series from Tim Miller and David Fincher, Love, Death + Robots, is finally set to debut.
Based on the season two trailer, you'll definitely want to make sure the kiddos aren't around when you watch it. Not unless you're comfortable with them seeing naked giants and lots of murder.
From "Christmas demons and robots-gone-wild," volume two of Netflix's Emmy-winning series is finally returning after more than two years. The show's second year will feature eight all-new animated shorts. They have a lot to live up to. The first season took home five Emmys. That included the prize for Outstanding Short Form Animated Program.
Now there's also a red band trailer, if ya nasty.
Netflix describes the show as a "blast of the future with its roots deep in the past." It also has roots in the success of the original Deadpool. After the film's success, director Tim Miller was finally able to make the adult animated series he always wanted to. He teamed up none other than David Fincher to bring the series to Netflix. "We couldn't have been happier at the response to the show," said Miller in a statement. "It was exactly the kind of passionate reception from animation fans David and I hoped for, but for many long years had been told wouldn't happen."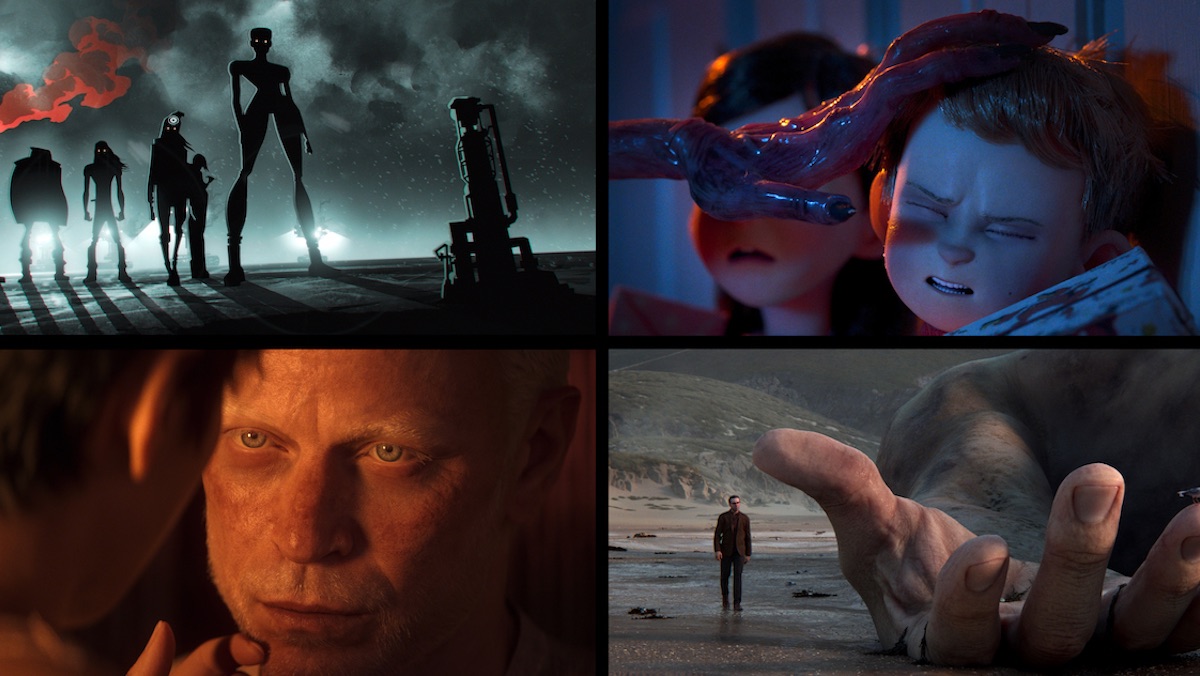 Netflix
Oscar-nominee Jennifer Yuh Nelson joins the show for volume two. She serves as Supervising Director. According to Netflix, the team sought "talented and diverse animation directors from around the world, for a blend of styles and stories ranging from violent comedy to existential philosophy." Finding the right people for the right shorts was key to making the season work.
"It's a tonal and stylistic Jenga game," said Nelson, "Trying to figure out which director might best handle what story." If volume two is as successful as volume one, we'll know that tower is still standing.
Love Death + Robots volume two debuts May 14. But fans won't have to wait two more years for the third installment. It will debut sometime in 2022 with eight new shorts. Most of your kids will still be too small by then to watch it. But it's more fun watching this show late at night anyway.
Originally published April 19, 2021. Updated May 10, 2021.