Whoever would have guessed Jeopardy! of all TV game shows would have so much drama attached to it. Following the sad passing of iconic host Alex Trebek, the internet's wheels were a-spinning about who would fill his well-enunciated shoes. Pretty much everyone's choice was Reading Rainbow host and Star Trek alum LeVar Burton. He seemed the perfect choice! After getting a guest hosting gig during a lengthy search period, now disgraced executive producer Mike Richards gave himself the job. However, once he left (again, in disgrace; that guy sucks), there was hope Burton would finally get it.
Now, in an interview on The Daily Show with Trevor Noah ( via Variety) , the actor says he has recused himself from any further host debate.
"The crazy thing is that when you set your sights on something… they say be careful of what you wish for, because what I found out is that it wasn't the thing that I wanted after all," Burton told Trevor Noah on Thursday night. "What I wanted was to compete. I mean, I wanted the job, right, but then, when I didn't get it, it was, like 'Well, okay, what's next?'"
While this might disappoint a lot of fans, I have to admire Burton's resolve. He's not going to take table scraps. Yes, it seems like the search was rigged from the start, a farce so a powerful executive producer could fulfill his own desire to host Jeopardy!. But now that all of that has come to light, Burton's not going to jump back in. It's a very cool thing that takes a lot of integrity.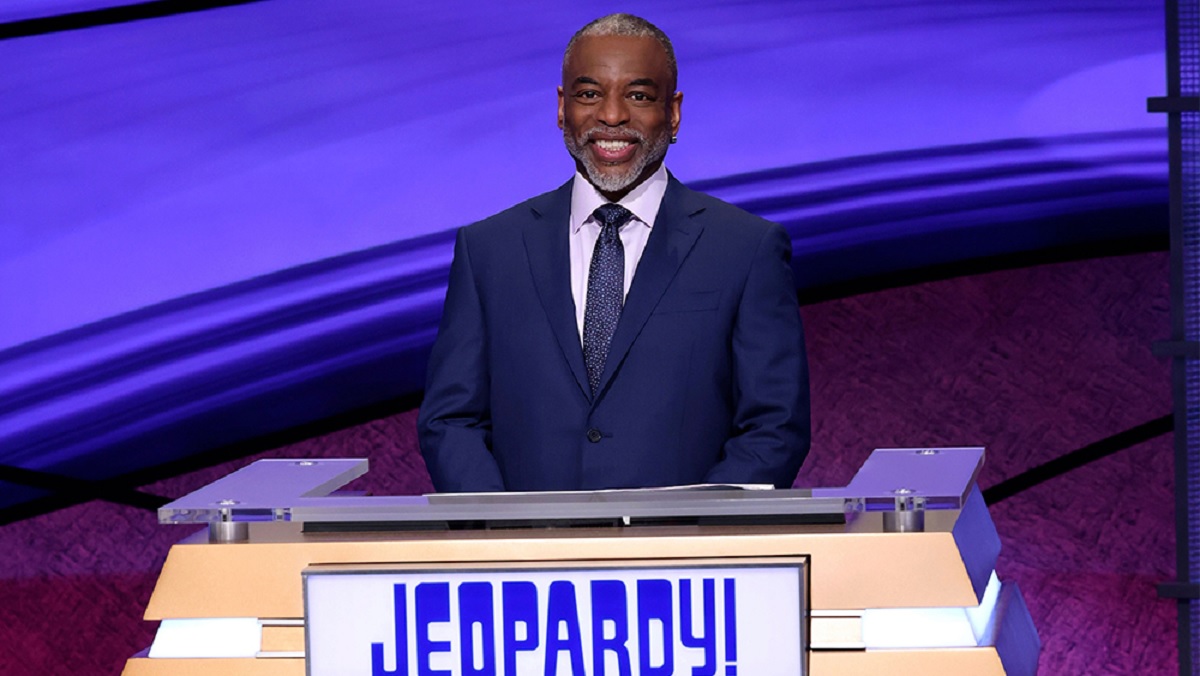 Carol Kaelson/Jeopardy Productions, Inc
Burton continued: "The opportunities that have come my way as a result of not getting that gig, I couldn't have dreamt it up. If you had given me a pen and paper and said, 'Well, so what do you want this to really look like?' If it doesn't include Jeopardy!, I wouldn't have been this generous to myself."
Truly, at this point, Burton is probably dodging a major bullet given the pressure now on the new hosts. Former champion and interim host Ken Jennings will take over the daily spot while Mayim Bialik will maintain the primetime job. The entire Mike Richards situation soured a lot of fans on Jeopardy! as a whole. And if Burton has as many opportunities as he says (and why the hell shouldn't he?!), he's better off leaving it well alone. In summation: LeVar Burton rules.
Kyle Anderson is the Senior Editor for Nerdist. You can find his film and TV reviews here. Follow him on Twitter!