It is in the name after all. But we still can't help but feel impressed by the engineering behind this LEGO Transformers set. With just a few easy shifts and no re-building required, LEGO Optimus Prime goes from a robot to a truck. The LEGO set takes all the magic of the 1984 Transformers cartoon and places it in the palm of your hand. Check out how LEGO Optimus Prime works below:
While the teaser for the set is obviously dramatized for effect, it does show exactly how the LEGO set transforms. LEGO parts come together, spin, fold, and in a blink, LEGO Optimus Prime becomes LEGO Optimus Prime truck. The true engineering that goes into LEGO's toys remain impressive as ever.
The description for the set reveals more, sharing:
Just like the beloved original, this Optimus Prime model converts from a robot to a truck and back again. Admire the 19 points of articulation in robot mode and open the chest chamber to store the Autobot Matrix of Leadership. Attach the jetpack in robot mode and place the ion blaster and Energon axe in the Autobot's hands. Other authentic accessories include an Energon cube and optional waist panel. Add the plaque to display your passion for Transformers with pride.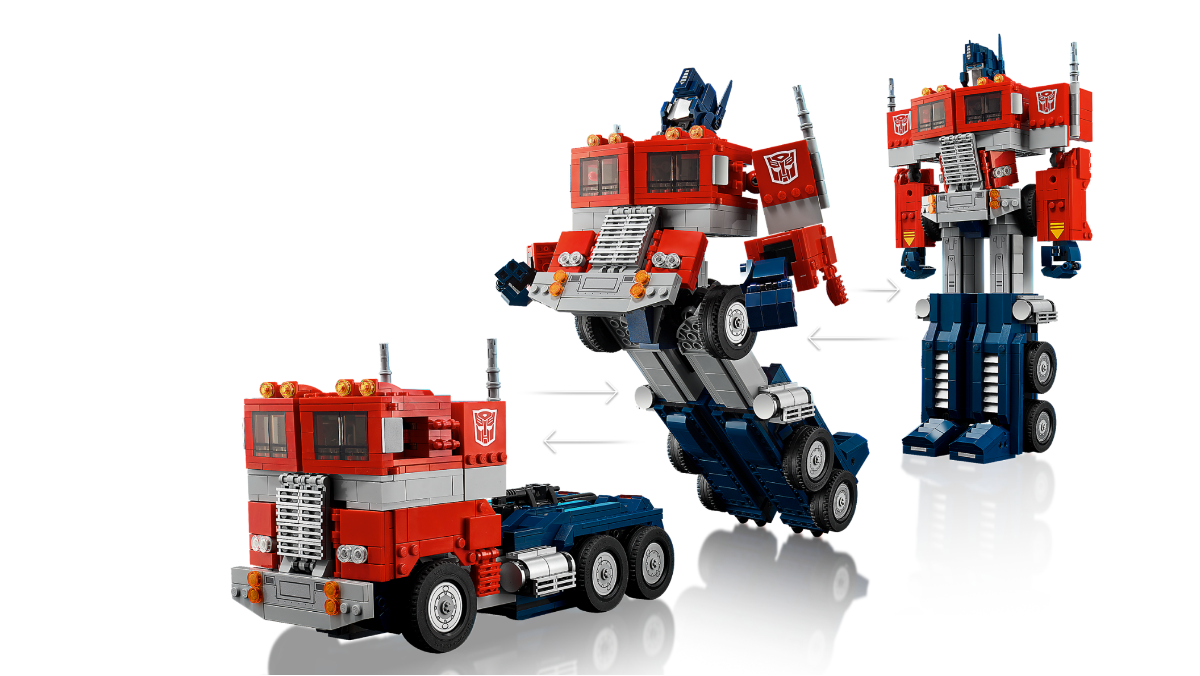 Although it looks simple when built, we bet the set itself gets pretty complicated. LEGO Optimus Prime takes 1,508 pieces to build. And this robot is definitely a challenge meant for adults.
Senior Designer at the LEGO Group, Joseph Patrick, notes in a release:
Optimus Prime has become a pop culture symbol of courage, selflessness, and great leadership as well as an awesome toy that embodies the problem-solving and creativity skills that both companies value so much. It's been a wonderful and challenging task to bring him to life using LEGO bricks, especially making sure that he can shift modes without disassembly and stay true to his signature look and style.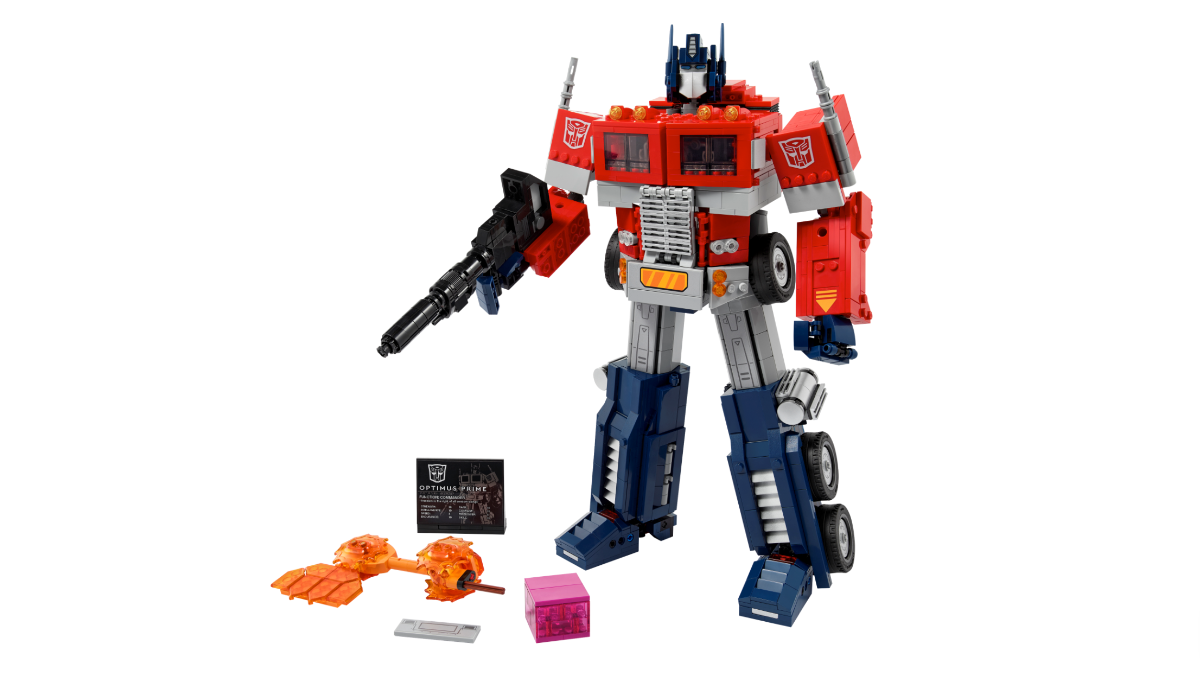 We completely agree. The nostalgia component mixed with the wow-factor of the Optimus Prime LEGO set shifting without any further is very impressive.
This Transformers LEGO set will release on June 1. It will cost $170, which is way cheaper than other version of Optimus Prime kicking around.