Kingo is in a pretty precarious spot at the end of Eternals. But things are looking pretty great for Kumail Nanjiani. The actor, who plays the Eternal/Bollywood superstar in the film, is a pretty vital part of the ensemble. But according to one of the Eternals writers, he was almost in a different MCU movie. With a very different kind of role. Ryan Firpo and Kaz Firpo recently appeared on a podcast where they revealed the Silicon Valley actor was initially set to appear in Guardians of the Galaxy Vol. 3 instead.
Kaz Firpo told the My Mom's Basement podcast that Eternals wasn't able to get Nanjiani for the part because he was already attached to GOTG 3. He added that it wasn't until a series of delays—including, apparently, the pandemic—that Nanjiani's availability changed. And with that, Nanjiani was Kingo.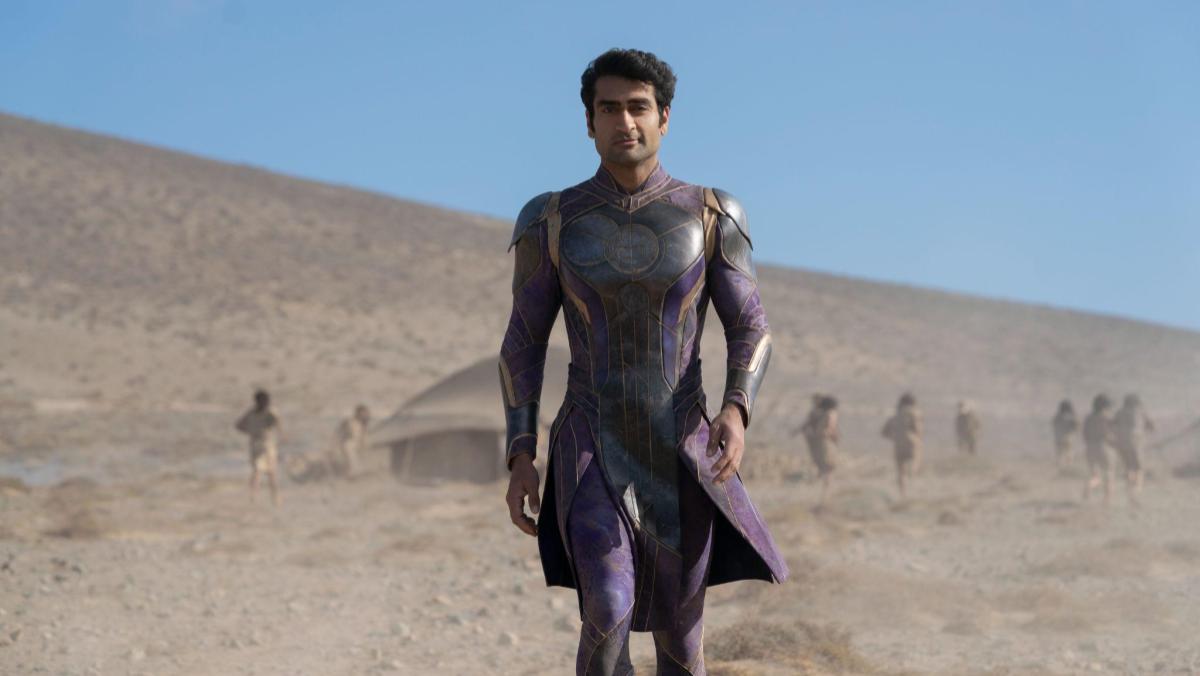 James Gunn confirmed the casting tidbit on Twitter. But his recollection varies slightly. The GOTG 3 director shared that Nanjiani's appearance in the Guardians film was only a cameo. The pair are pals so Gunn decided to write his friend a little role in his upcoming Marvel film. However, Kevin Feige rang him up and said Marvel wanted Nanjiani for a pretty big role in an upcoming film. And that was pretty much the end of it, per Gunn, who said that he much preferred his friend appear in a big MCU role rather than a small part in his movie.
He further elaborated about the part, saying it was an original part with a few lines. But more or less, an opportunity to hang out for a few days on the GOTG 3 set. Doubling down, he added, "It would never in a million years be a role to keep him from doing something sizable."
Error occurred!
We've all been there, catching up with an old pal on the company's dime. For work related reasons, of course. (Except for me, obviously.)
It's also worth noting that Eternals wrapped in February 2020, so just a month or so before COVID lockdowns folly took hold. Nanjiani's wife, the writer Emily V. Gordon, added that the actor definitely would've definitely tried to do both films if it were possible. Alas, the original cameo is no more. But there's plenty of opportunities for a glimpse of Nanjiani in the film. Maybe we'll see Kingo meet the Guardians. Or even a poster for one of Kingo's Bollywood films. He is one of Bollywood's most iconic acting dynasties, after all.