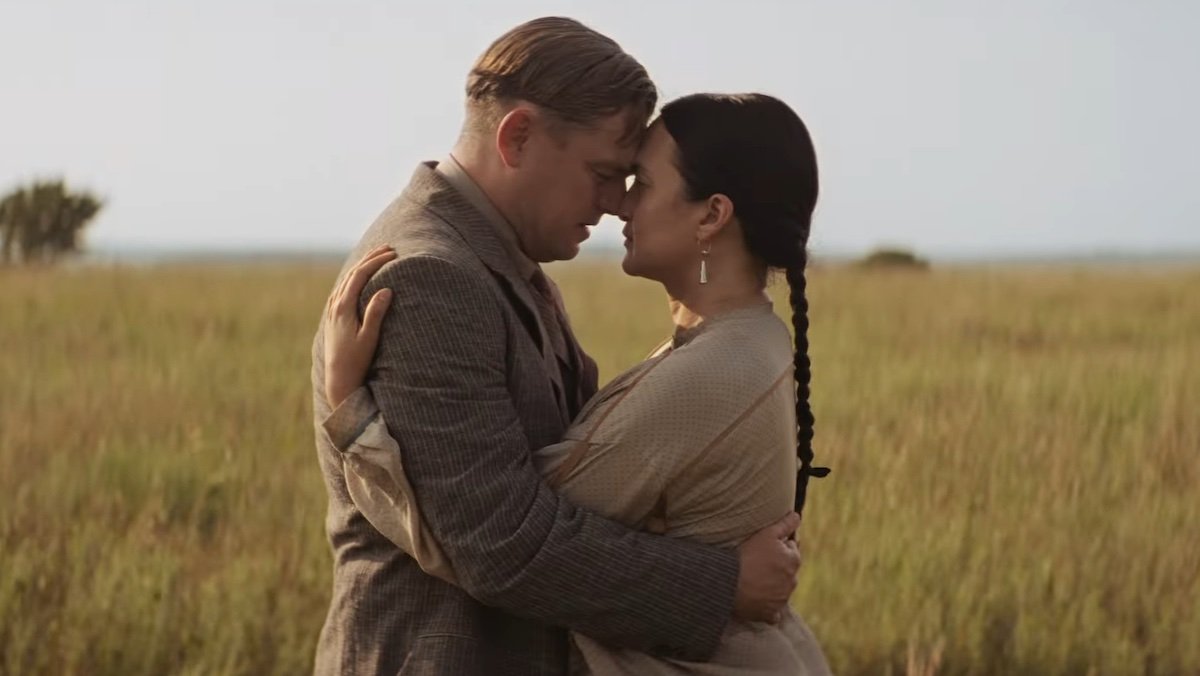 Earlier this year, 80-year-old Martin Scorsese told Deadline why he'll quickly get to work on to his next film rather than take a break after Killers of the Flower Moon. Scorsese said he's "got to" because "the whole world has opened up to me, but it's too late. It's too late." When asked to expand on that inherently sad thought he referenced something another legendary director said near the end of his career.
I read stuff. I see things. I want to tell stories, and there's no more time. Kurosawa, when he got his Oscar, when George [Lucas] and Steven [Spielberg] gave it to him, he said, "I'm only now beginning to see the possibility of what cinema could be, and it's too late." He was 83. At the time, I said, "What does he mean?" Now I know what he means.
I haven't stopped thinking about that quote since I read it. How could one of the greatest directors of all-time—someone responsible for films like Taxi Driver, Goodfellas, and Raging Bull—only now be seeing the possibility of what cinema can be? He's already changed the possibility of what cinema can be, so how could that be true? It seemed impossible. That was until I saw Killers of the Flower Moon. Now I get it. Martin Scorsese has made a stunning, timeless work of art about humanity and how we see and treat one another. He made a gorgeous, heartbreaking film that is both intimate and epic in scope. And he did so in a way that is unlike anything else he's done in his career.
It's impossible to explain exactly what Scorsese accomplishes and how in Killers of the Flower Moon without discussing major spoilers. Even if this review was not meant to avoid them, I still wouldn't want to share any. I wouldn't want to rob someone of the experience of seeing this movie the way I did. You should go in knowing as little as possible about it. That includes even if you know the real horrific story behind it or read David Grann's book of the same name it's based on.
What I can do is tell you how I felt over the course of Killers of the Flower Moon's three hour and 26 minute runtime. It's a length the film doesn't just earn, but one that is intimately tied to the movie's themes. Halfway through, I thought the film was really good. It looks incredible, as though you've actually transported to 1920s Oklahoma and Osage Nation.
It also features a fantastic cast with three commanding leads. Leonardo DiCaprio seems slightly miscast at first through no fault of his own. He's almost too big a star for the role of a simple man who doesn't fully understand what it means to love someone and to be a good person. It's almost an anti-leading man part. But DiCaprio's so good that by the end of the film you forget he's "Leo," a testament to his abilities to fully embrace a character and embody them honestly.
Meanwhile, Robert De Niro and Lily Gladstone dominate the screen the second they appear. They represent the two opposing sides of this morality tale, both literally and figuratively. Each is so powerful in their own way that everything they do feels real and authentic. It's the best De Niro performance in a long time, a reminder why he's a true industry legends. And if Lily Gladstone doesn't emerge from this movie as a major A+ star shut down all Hollywood until someone fixes that. She's truly incredible and the emotional core of the entire film.
As the movie got closer to its conclusion, I had come to think it was truly great. The heinous mass murders of Osage tribe members by greedy white men takes on even greater importance as the true depth of depravity comes to light. As the outside world finally wakes up to the ongoing atrocity, the film goes from being about the cold, unfeeling cruelty people are capable of to also being a treatise on power dynamics that couldn't be anymore relevant to the world today. This is a big story about big, timeless ideas that touch all of us. And it works because it's told from a personal and human perspective that centers an Osage woman's impossible resolve and trauma.
If that's all this movie was, it would be one of the year's best. It would also be one of Scorsese's best, a huge accomplishment unto itself. But when the credits rolled and the full picture Scorsese painted revealed itself, I knew I'd just seen a true masterpiece. This is a work of art whose genius is impossible to appreciate until it is finished. This isn't just a heartbreaking story about greed, power, and how we treat one another. This is also a story about whose stories get told and how they are remembered.
This is a movie about history and us today just as much as it is about the Osage and the past. It's a movie about the people we see in old sepia photographs who feel like they were historical figures rather than the living, breathing people they were. The members of the Osage Nation brutally killed for literal oil money were real, just as we are. They laughed, they cried, they had hopes and dreams, and they suffered same as anyone. And other people—people also just as real as you and I—took all of that from them for two reasons. One because they didn't see the Osage as real people, and two because they could.
I wish I could talk specifics about how Scorsese conveys all of that and why this movie shattered me. I want to talk about every aspect of this film with anyone willing to listen. I'd like to tell you exactly why I think this film is important in a way unlike all of his previous films. It has stuck to my ribs since the moment it ended. It will be there for a very long time. This is a movie that makes it impossible for you to forget the humanity of the very real people it's based on. And it does so in a way that's so powerful, smart, and effective it really did change how I fee about the possibility of cinema.
When the credits at your screening roll, you'll understand why. And that's when you'll also understand what I finally do after all these months. The wisdom and perspective of age opened up the whole world to Martin Scorsese. The result is Killers of the Flower Moon, a truly stunning work of art I don't think he could have made before now. That's not sad to think about, it's beautiful.
No wonder he's got to get going on his next film. He's got too much to say to us before it gets too late.
Killers of the Flower Moon premieres in theaters on October 20.
Mikey Walsh is a staff writer at Nerdist. You can follow him on Twitter and Bluesky at @burgermike. And also anywhere someone is ranking the Targaryen kings.