Martin Scorsese secured his place in Hollywood's elite directors Pantheon long ago. In fact, we could erase some of his best works from our memories and he'd still deserve a spot. But his next movie will give fans something they've dreamed of for a long time. The two iconic actors most associated with the seminal filmmaker will finally come together in one of his movies. Killers of the Flower Moon stars both of his longtime Oscar-winning collaborators, Leonardo DiCaprio and Robert De Niro. And the film's intense first trailer promises the wait for this super team-up will be worth it, with a story about power, murder, oil, and love.
Scorsese, DiCaprio, and De Niro is overkill in terms of selling a movie, but we'll never complain about getting a trailer this good. Plus, the film also features a script from Scorsese and the great Eric Roth (The Insider, Ali, Munich, A Star is Born, Dune). Few movies ever have a fraction of this creative power behind it.
The people making it aren't the only reason this film has been on movie lovers radars' since it was first announced in the "before times." It's based on the critically-acclaimed, best-selling non-fiction book of the same name from David Grann. Killers of the Flower Moon explores a "string of brutal crimes that came to be known as the Reign of Terror" inflicted on the Native American Osage Nation.
Here's Apple TV+'s official synopsis for the adaptation:
At the turn of the 20th century, oil brought a fortune to the Osage Nation, who became some of the richest people in the world overnight. The wealth of these Native Americans immediately attracted white interlopers, who manipulated, extorted and stole as much Osage money as they could before resorting to murder. Based on a true story and told through the improbable romance of Ernest Burkhart (Leonardo DiCaprio) and Mollie Kyle (Lily Gladstone), "Killers of the Flower Moon" is an epic western crime saga, where real love crosses paths with unspeakable betrayal.
The movie also stars Jesse Plemons, Tantoo Cardinal, Cara Jade Myers, JaNae Collins, Brendan Fraser, and Jillian Dion.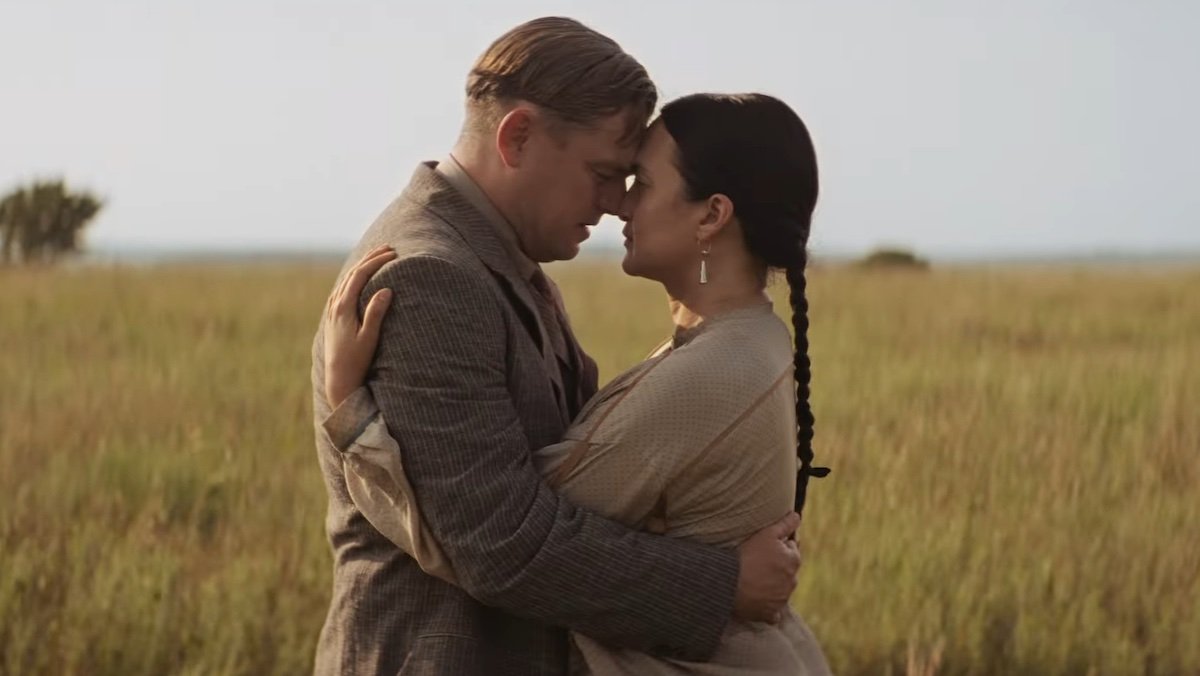 Made in partnership with Paramount Pictures, Killers of the Flower Moon will have its world premiere at the Cannes Film Festival on May 20. The movie will come to theaters with a limited engagement later this year. It debuts on October 6 with a wider release on October 20. The film will eventually land on Apple TV+.
That's a lot longer than we want to wait to see it. But after years of anticipation to have Scorsese, DiCaprio, and De Niro to get together on a movie together? Well, it's not that long.