It might not seem like it, but WandaVision and Ted Lasso have a lot in common. The MCU's first foray into TV was one of our most highly-anticipated shows of 2021. Now occupying that spot is the upcoming second season of our favorite football coach-turned-European soccer club manager's misadventures. The series star Kathryn Hahn and Jason Sudeikis, respectively, who appeared together in We're the Millers. Now their shows have something else in common. The pair virtually reunited for an episode of Variety's web-series Actors on Actors. They discussed their careers, approach to acting, and their hit TV series.
Hahn and Sudeikis discussed a wide range of topics during their half-hour digital interview together, including their popular series. Sudeikis gave Ted Lasso fans an inside scoop on the show's history, production, and future. For instance, he helped edit the first season entirely on laptops via Zoom. Which doesn't sound ideal until you hear that he got to do it all in his sweatpants. Sudeikis also explained how it was his ex, Olivia Wilde, who first had the idea of turning his NBC commercials into a series. The process from concept to screen took longer than we realized though. He and his friends wrote the first pilot way back in 2015.
Hahn, whose early career was heading in a far more serious direction, says Sudeikis' success has her "bursting with pride." But as we all know, she has found plenty of her own too. The actress discussed what it was like working on WandaVision and what drew her to the role. She also explained why the part required a "sitcom boot camp," and what it's like playing a comic book character.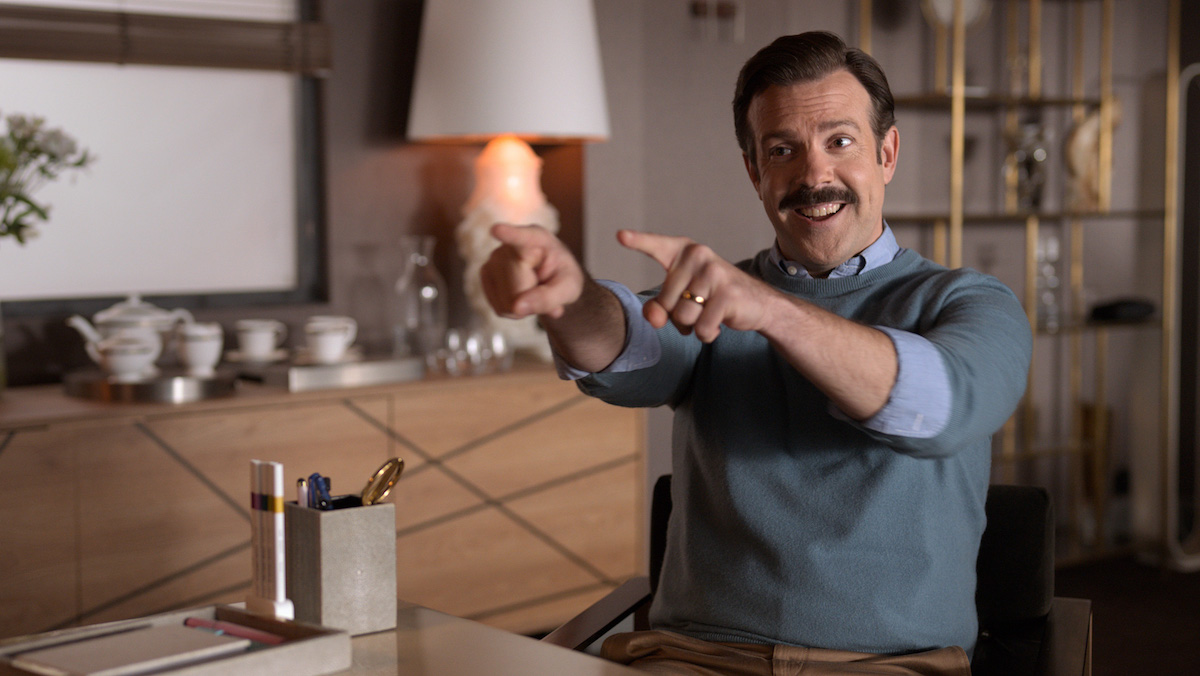 Apple TV
Sudeikis also talked about his "airplane test" for judging a film or movie."You'd be sitting and see someone watching a screen in front of you? I get sucked in watching with the sound off," he said. "And if you can't tell if it's a comedy or drama, it delights me to no end. I feel like you aim for that target." That's a target that also draws Hahn's to certain characters too.
She said, "I'm always attracted to stuff that rides that line. My favorite heroines were the really messy ones from the '70s and '80s—a woman that was a mess. Contradictory, passionate, hungry, unabashedly embarrassing. I love that spot right between comedy and drama where you're not sure if you're going to burst into tears or start laughing. That's the sweet spot."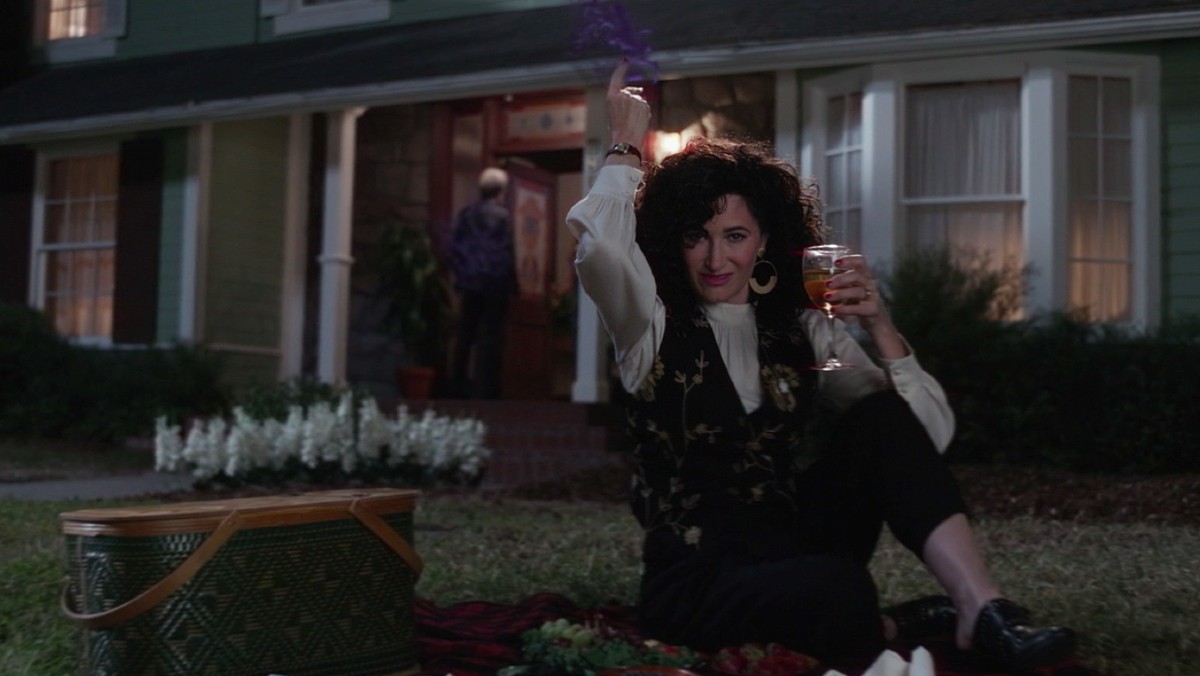 Marvel
Make sure to check out the entertaining sit-down. It includes lots of great insights and tidbits about WandaVision and Ted Lasso. As well as stories from some of our other favorite shows and movies. Plus, the two sprinkled in plenty of gems. Like how "everybody knows contractions put butts in seats." Along with why both consider Michael Keaton to be the definitive Batman.
Variety
Plus they also shared some incredible stories from their time filming We're the Millers. We're definitely going to be watching that movie's blooper reel now. Just like we'll watch pretty much anything that stars either of these two.