When the pandemic began last year, one of the only upsides to it all was the Zoom cast reunions. The Lord of the Rings, Hannibal, and many a cast reunited to put smiles on our faces during a trying time. Although Zoom reunions are seemingly slowing down, we have at least one more that should brighten your day. Actors Rachael Leigh Cook, Rosario Dawson, and Tara Reid reunited to celebrate the 20th anniversary of the Josie and the Pussycats movie. Yes, twenty whole years now. You can watch the whole reunion video below.
Josie and the Pussycats adapted the classic Archie Comics series along with the Hanna-Barbera cartoon from the '70s. Directed by Harry Elfont and Deborah Kaplan, the film showcases Rachael Leigh Cook as Josie McCoy, Rosario Dawson as Valerie Brown, and Tara Reid as Melody Valentine. After forming a band, these rockin' ladies find themselves entangled in a plot about subliminal messages in pop music. It's all a very silly, tongue-in-cheek affair.
Sadly, Josie and the Pussycats bombed hard upon theatrical release. But like many movies that didn't play well in theaters, home video and cable saved the day. Ultimately, Josie and the Pussycats transformed into a beloved cult classic.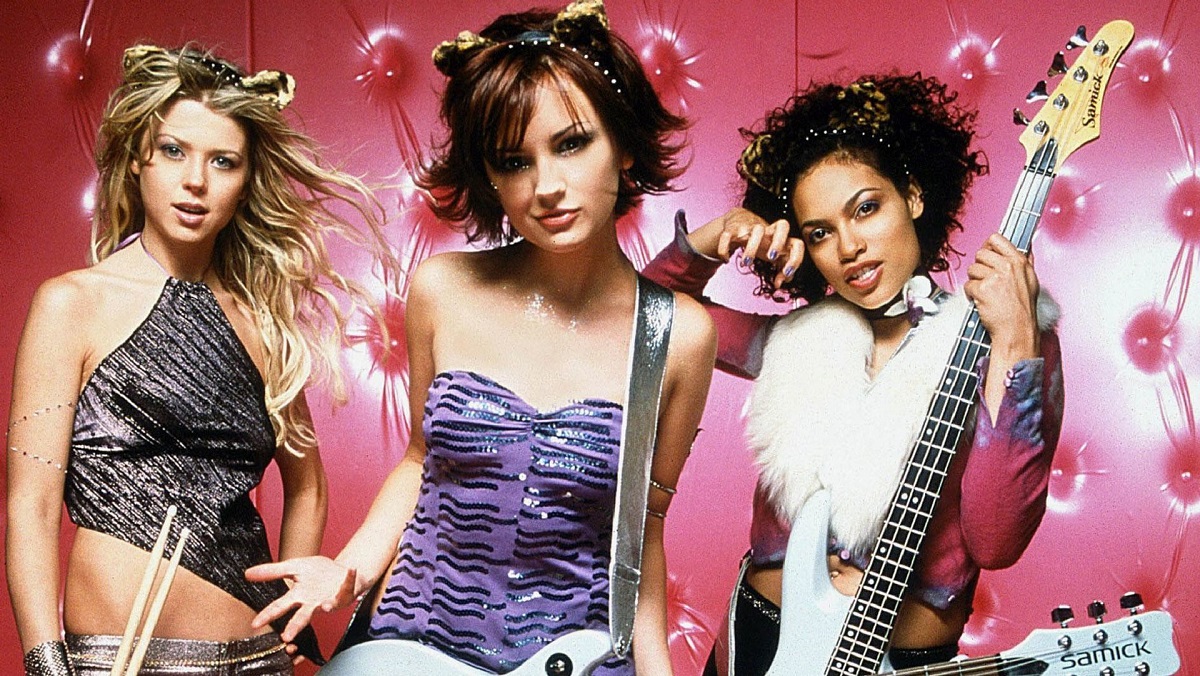 All the main ladies of the cast seem to only have very fond memories of making the film. And they all share quite a few funny stories during the reunion. Who knew that Rachael Leigh Cook completely shaved her head so the Josie wig would be more comfortable? (In retrospect, she says she wishes Rosario Dawson had talked her out of it). As Rosario Dawson points out during the reunion, although the movie takes a campy tone, the actual songs are fantastic. And for many kids growing up with the movie, the soundtrack is a go-to favorite. Overall, Josie and the Pussycats is just the right comfort food movie to get us through times like these.