In the run up to Jurassic World Dominion, Mattel Creations is releasing an action figure of the most meme-able moment from the original Jurassic Park. You know the one. They call it the "Unbuttoned Scene." Dr. Ian Malcolm—bloody, leg bandaged, shirt open—reclines in all his glistening glory. Pre-order one of these glorious creations now.
It also includes a whole playset. The Ian Malcolm action figure, fossil wall background, even the not-velociraptor-proof door. It all comes inside a box made to look like Dr. Ian Malcolm's book God Created Dinosaurs. Complete with an author photo that takes up the entire back of the dust jacket. Seems like something Malcolm would do.
It even includes sound effects. The figure recites eight of Malcolm's famous lines, though the website doesn't list what those are. Here's hoping his flirtatious chuckle is one of them. Batteries are also required for the mood lighting, of course. They really thought of everything.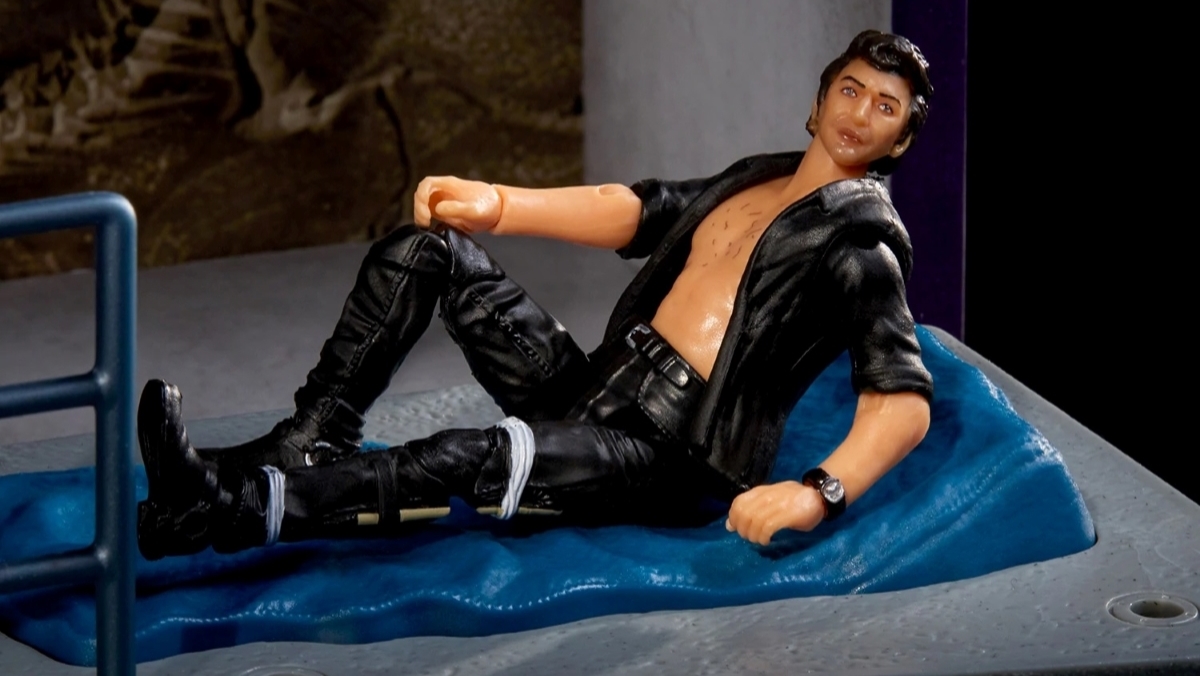 According to Mattel's description, the Ian Malcolm figure has, "a glistening bare chest as shiny as the high-quality resin he's made of." Kudos to the copy writer for that. It also has 16 points of articulation. Unclear if any of those are in his broken and splinted leg.
Proving he's still a thirst trap, Jeff Goldblum holds one of the sets in a photo on Mattel's website. He's a silver fox version of Vanna White, showing off the product.
This is not the first time the memorable scene has been immortalized. There's a statue from Sideshow Toys and Valentine's Day cards. Perfect gifts for the Jurassic Park, Ian Malcolm, Jeff Goldblum, or just general chaos fan in your life!
Melissa is Nerdist's science & technology staff writer. She also moderates "science of" panels at conventions and co-hosts Star Warsologies, a podcast about science and Star Wars. Follow her on Twitter @melissatruth.