He is Kenough! And, honestly, even though Barbie is everything and he's just Ken, the new "I am Kenough" Ken Doll is also kind of everything. We're sure even Barbie would agree. We're just surprised it took this long for him to arrive. But, yes, is the answer to the question you've all been asking since the Barbie movie was released. There is an "I am Kenough" Ken doll you can buy, complete with hoodie, Ryan Gosling's face, and swoopy blonde hair. This new Ken doll has discovered himself, self-actualized, and is now available for pre-order. You'll have to wait a while longer for him to actually reach you, but he's worth it.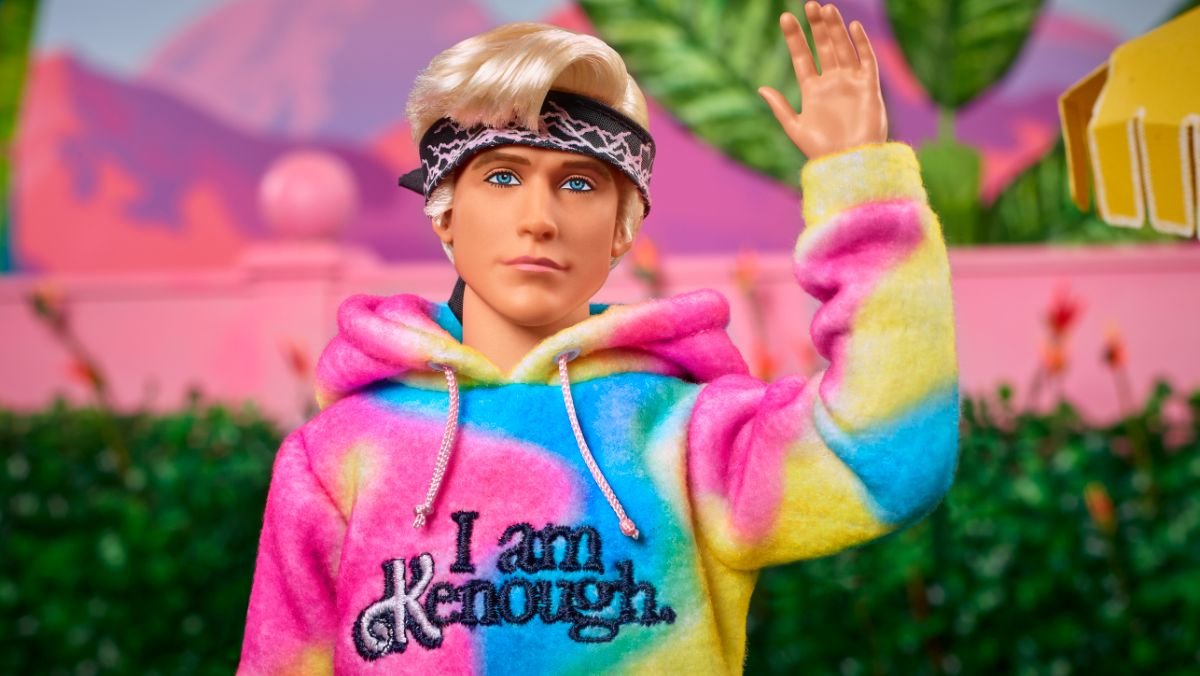 The Kenough Ken doll is truly inspired. Of course, it was a given that the Barbie movie would have a very meta-arc of being motivated by the story of a doll and then creating more of the doll that created it. But we can't even be mad at this circle of capitalism when this new Ken doll has a perfectly designed miniature replica of Ken's Kenough sweater. We have to take our joy where we can get it.
A release from Mattel shares more about this "I am Kenough" Ken Doll. It notes of the Barbie movie figure:
He was complete and worthy just as he was. He was perfectly molded, deserving of both admiration and success. He was more than enough in Barbie Land – he was, in fact, "Kenough." Thanks to Ryan Gosling's performance of Ken's self-discovery in Barbie The Movie, this moment inspired millions around the world and became immediately iconic. Our Ken doll is sculpted in Ryan Gosling's likeness, and wears the hoodie that is also the must-have, real-life apparel item of the year.
Click To View Gallery
You can take a look at all facets of the "I am Kenough" Ken doll above. While, of course, the hoodie makes the man, there's a lot more happening for this Ken than that. Firstly, it has a face sculpted in Ryan Gosling's likeness. And who can resist that? Secondly, we love that this Ken is fully poseable, so he can do his famous end-of-movie wave and sheepishly tuck his hands into his pockets. The embroidery that lives not only on the Kenough sweater but also on this doll's sweatpants is also pretty cool. We have to hand it to this Ken; he looks pretty good. It's definitely Kenough for us.
So how do you buy the "I am Kenough" Ken doll? Well, the figure is available to pre-order via Mattel Creations right now. He will be a made-to-order product. "I am Kenough" Ken will ship out sometime in 2024, but the doll will definitely head to you on or before October 31, 2024. This Ken costs $50.00. But being Kenough, that's truly priceless. Don't forget, you can also match your doll with a hoodie of your own.