Not to sound too much like a pandemic-themed commercial, but the holidays do look different this year. Many of us are foregoing our usual traditions and travel plans to keep our loved ones and strangers safe. But that doesn't mean you can't get something special for the pop culture aficionado in your life! (Or, you know — add it to your wishlist, hint hint.)
And so, we've gathered a wide selection of gifts at different price points that might bring a little cheer to your winter. If you've got a gamer in your life, someone who wants to try every game and system out there, who wears their love of games on their shelves, this is the guide for you.
Shopping for a different kind of nerd? Check out our other gift guides here.
Have a PC gamer in your life? No idea what kind of game to get them? Get them a steam gift card, so they can choose their own. They (and their game library) will thank you for it. Buy one here.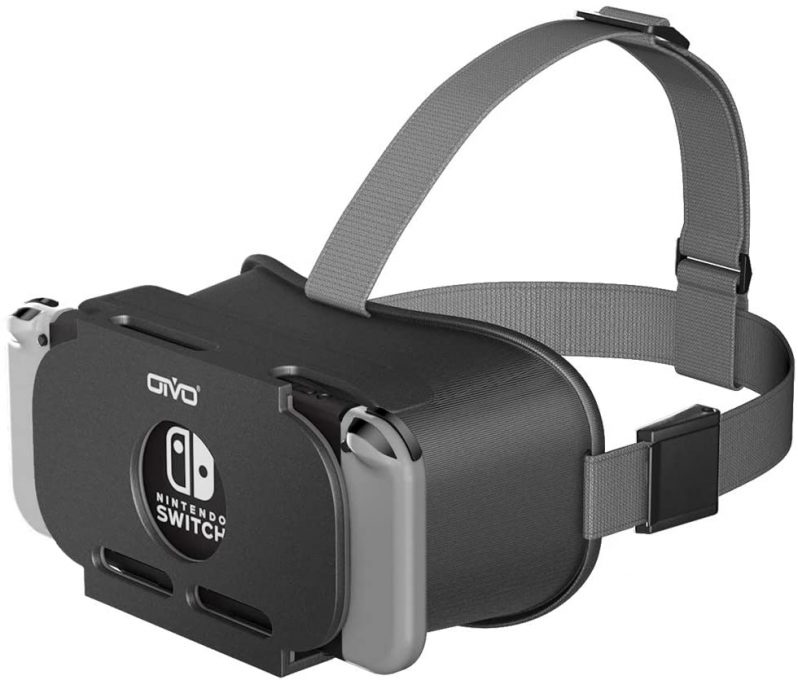 VR Headset Compatible with Nintendo Switch
Yes, Nintendo has its own option, but if you really want to experience your favorite Switch games in virtual reality, try this baby on for size. Unlike some of the other VR options out there, this oddly affordable headset is not made of cardboard. It's adjustable for all users, including those who wear glasses. Buy it for $22.99 here.
PAC-MAN Ghost Light Table Lamp
Perfect for the Gen Xer in your life, this PAC-MAN Ghost table lamp can turn any room into an 8-bit haunted house. The 8" lamp has 9 color options, plus a "party" mode where it flashes all the colors to the beat of your music. Buy it for $29.99 here.
Razer BlackShark V2 Gaming Headset
For the friend who trips over their gaming headset wire every time they get up, here's a wireless one that won't break the bank. Buy it for $59.99 here.
Loaded with 42 games, the SEGA Genesis Mini could work for almost anyone on your list. Nostalgic for the good ol' days of Sonic and Street Fighter? Get 'em one of these. Want to introduce a new generation to this system? Prepare to be laughed at, but like, in a fun way. Buy it for $79.99 here.
Want to get the person you're sharing lockdown with into games? Try the Nintendo Switch Lite. Unlike its big sister the regular Switch, the Lite is handheld only and has built-in controllers instead of detachable. But otherwise, it's pretty much the same console. Buy it for $199.00 here.
Then you can play Mario Kart Live: Home Circuit with them! "Place gates and customize courses in the real world, then see them come to life with different in-game environments, like jungles and snowscapes, and obstacles like Piranha Plants. Use objects from around the house to customize your courses, then watch the game transform your home into the world of Mario Kart." Buy it for $99.99 here.