Bubble, bubble, we could be in trouble this Halloween season. Not because a virgin has lit the Black Flame Candle though. We're prone to overindulge on delectable treats during the spooky season. Normally that just means we get a stomach ache and buy a bigger belt. But this year we'll have to make sure we're not flying off the broomstick handle after a few too many toasts to the Sanderson Sisters. Because new Hocus Pocus wine has already cast a spell on us.
And the best part is it comes in a can so you won't spill any while running amok.
Error occurred!
Eliqs Beverage & Design Shop has released a sinister new concoction (which we first heard about at Delish). Its new wines are adult beverages that celebrate the classic Halloween kid's movie Hocus Pocus.
The wine comes in two varieties, neither of which tastes like children. There's Witch's Brew Rosé, a "bright and lightly bubbly with flavors of cherry, dried roses, and lychee."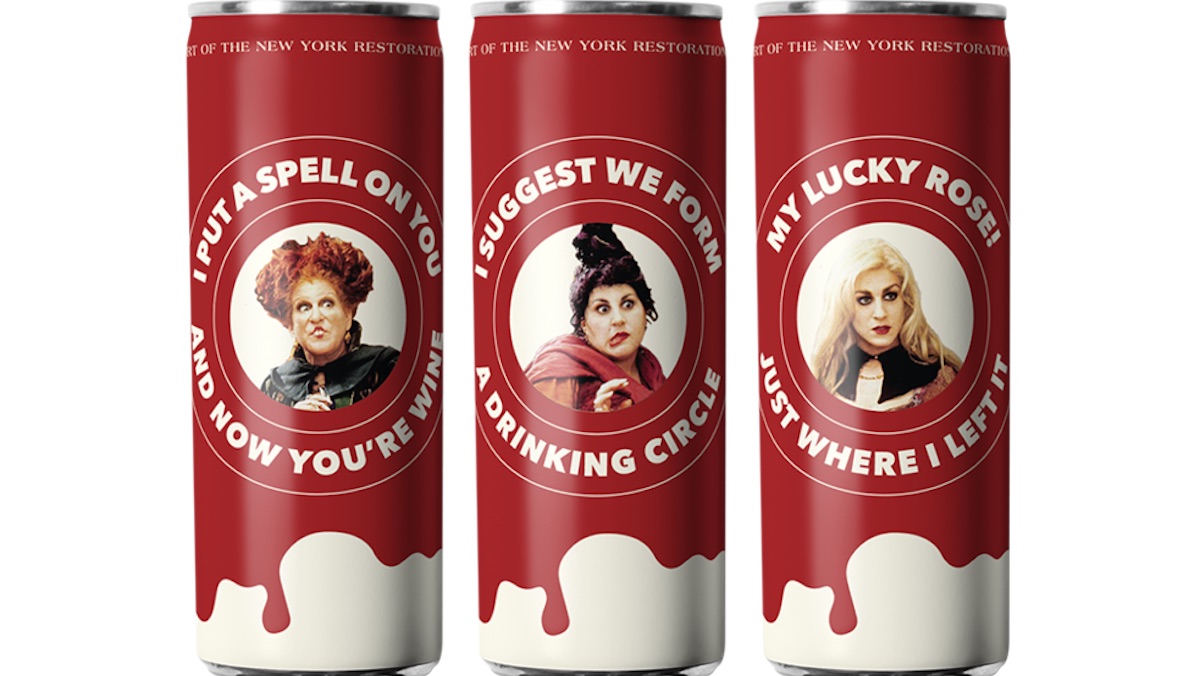 The other is Witch's Brew White Wine, which features "fragrant aromas with a smooth blend between dry and sweet on the palate" that is "crisp" and "light."
Both come in six-packs ($36), which is equivalent to two bottles of wine. And these pack a six punch. Each has an ABV of 12.5%.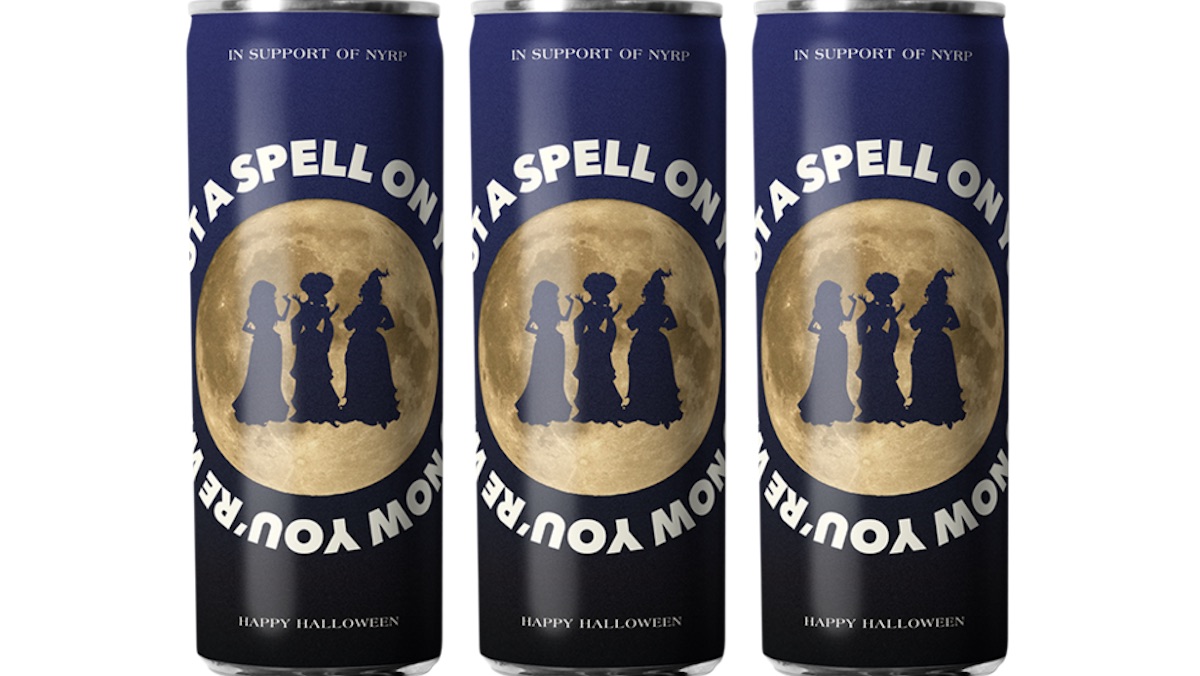 Hocus Pocus wine is a collaboration between Eliqs and New York Restoration Project. All sales benefit community parks and gardens throughout the Big Apple. And they should get a big boost from these aluminum cauldrons. The initial batch has already sold out. But don't worry about having to conjure some up from the secondary market.
Eliqs says more will be in stock. You can sign up on the store's website to get an alert when it's available.
Error occurred!
Hocus Pocus fans won't be the only ones who love them either. Winifred Sanderson herself will definitely approve. Because if you drink too many cans of these wines you definitely won't have a glorious morning.
Featured Image: Eliqs