Normally when we say someone is an artist in the kitchen we mean they're a great cook. But Heinz is looking for an actual artist for its kitchen. The company has cooked up a contest to find its first-ever Head Burger Artist. And if you have the skills turn food into a work of art you'll want to enter. You could win $25,000, three separate vacations, and a lifetime of condiments.
This summer Heinz is on the hunt to honor "the best in burger artistry" in America. It's searching for its inaugural Head Burger Artist. The task is simple. To be considered for the job, U.S. citizens who are of age must submit a picture of their "burger masterpiece" to heinzartoftheburger.com. (Where you can find the official rules.) Enter by July 19, 11:59 p.m. EDT. Judging begins the next day to narrow the field down to seven finalists. Voting for the grand prize winner begins July 27 and runs through August 6.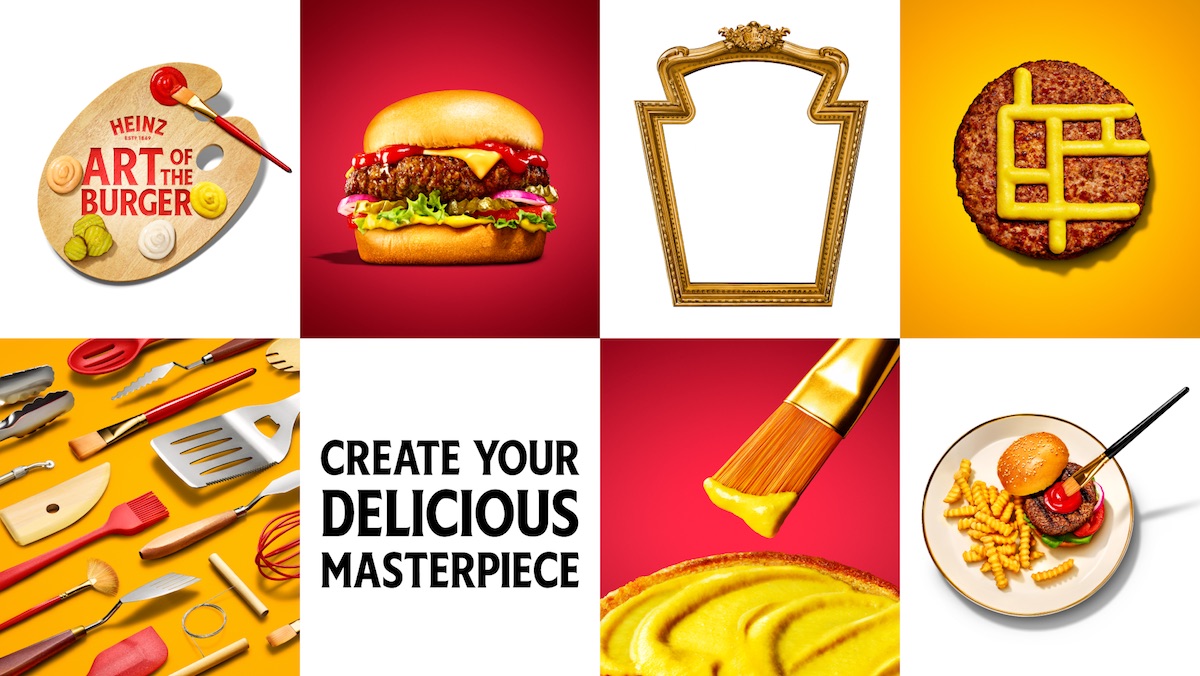 Heinz
The big winner is getting a big prize package. It merely starts with $25,000. They will also "travel to taste-test the three best burgers in America" with a friend. All on Heinz's dime. That will include choosing three separate two-day/two-night trips in the U.S. And the winner can even select Hawaii, Alaska, and Puerto Rico as their destinations.
The Head Burger Artist will also "consult on the next Heinz product" at the company's Chicago headquarters. They'll head there for a one-day R&D session. That will also include taste-testing "a bunch" of new Heinz condiments. Plus they'll also get to spend the night at Heinz's Bed N Burger, "decked out with burger-inspired décor and plenty of Heinz on tap."
And, fittingly, to top it all off, the grand prize winner gets free Heinz condiments for life. Like a sculptor getting unlimited marble forever.
Heinz
Even if you don't win the whole shebang though, you can still win. Each week "aspiring burger artists will be selected to win a prize pack that includes items like pickles pins, a custom denim jacket and burger cooking tools."
That's a tasty consolation prize. You might not be the Head Burger Artist. But you'll look like one.