One of the joys of the YouTube era is the creation of holiday "Yule Logs." Just visual ambiance on a loop to put you in the holiday mood. Now, usually, that holiday is Christmas. But lately, Halloween Yule Logs (or "ghoul logs") have been all the rage. And we couldn't be happier. And this year, horror fan Rob Sheridan has created a video log that represents the joys of Halloween Americana.
Rob Sheridan Productions created a video that has all the perfect old-school energy. Midnight Cinema is "a retro late-night cable TV haunted house yule log featuring classic horror playing on a glitchy 1969 Trinitron on a stormy night. Tonight's feature: Bela Lugosi's The Devil Bat." You can watch the full Halloween Yule Log video right here:
For horror movie fans, this video from Ambient Worlds is sure to be a favorite. Using haunting imagery from the game Outlast 2, "Night of Terror" has musical cues from Friday the 13th, Halloween, The Exorcist, It, and more. And it's a solid three hours long. Perfect background for any Halloween get-together.
Less scary is this Halloween ambiance video from Infinity Rooms. This one brings cozy All Hallow's Eve vibes. It's a two-hour loop of a pumpkin carving party, one that took several hours to create. It's perfect for some non-scary ambiance that nevertheless evoke the season.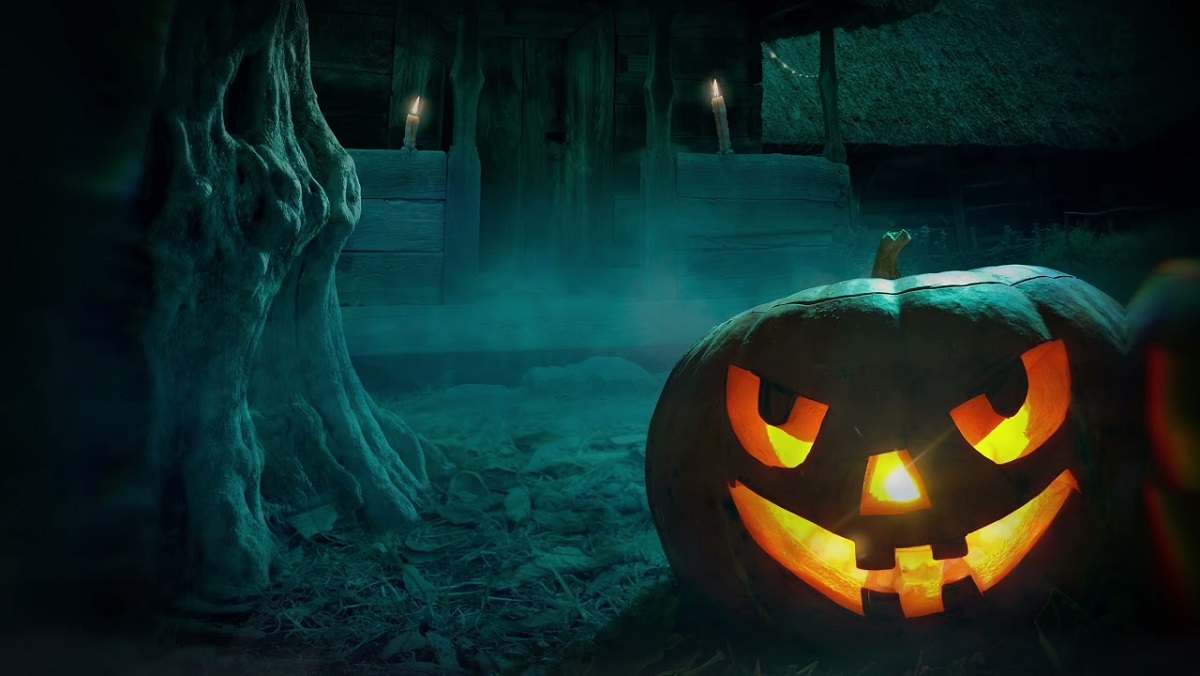 Infinity Rooms
Somewhere between "cozy" and "too scary" is this Haunted House yule log from SP Sounds Chill. This is mostly spooky (yet calming) white noise with a Halloween twist, and we definitely vibe with this one. This channel currently has twenty videos for this year's season alone!
But if you're in the mood for something creepier, this four-hour loop of scary sounds from Ambient Senses might be more up your alley. It's witchy laughter, ghostly moans, and spectral whispers. All made to send a chill down your spine. And it is genuinely unnerving in parts. But that's the idea, right?
There is no shortage of amazing Halloween Yule Logs on YouTube to check out. All of these just scratch the surface. And maybe they can inspire you to make one of your own. You've still got time before the spooky season is over.