Original reporting by Kelly Knox.
The life-sized Gundam replica can move now, and it's here to stay, at least for a while longer! We, for one, welcome our new mecha overlord. In the past, we told you about the 60-foot-tall Gundam robot in Yokohama, just south of Tokyo, Japan. While the pandemic disrupted the original plans for this incredible attraction to the public, development continued on the mind-blowing mecha. The RX-78-2 Gundam mecha can stand, kneel, turn its head, and point to the sky, and lucky fan Nan-chan caught it on video.
While the massive mecha moves slowly and deliberately, it's an impressive feat of engineering. When the footage is sped up to four times speed, the robot is nothing short of unbelievable. Not only can it take steps and move its massive body, the fine control of its hands and fingers is astounding.
And if you're still not impressed, Nan-chan's other video of the mecha turning its head includes part of the engineering team to give you a sense of scale. As it turns toward them and opens its eyes, mecha fanatics might understandably get goosebumps. It's mind-blowing.
SoraNews24 reports that while there have been life-sized Gundam models built in Japan before, Gundam Factory Yokohama features the first model that can actually move. The park originally scheduled an October 2020 opening but eventually opened in December 2020. It was slated to close in March 2022. But interest extended its life by a year. And now it will keep it open a while longer. This live-size moving Gundam will remain on display until March 31, 2024.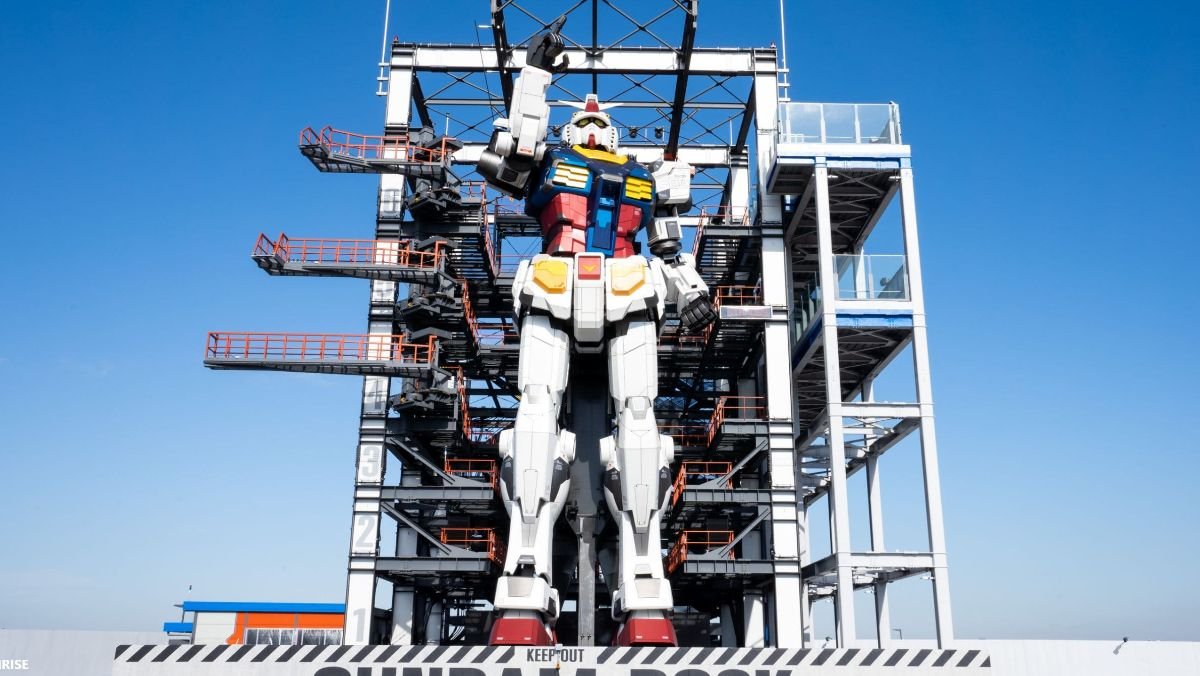 While this mecha might not be able to take on any kaiju erupting from the Earth's core quite yet, we're certainly on our way to making technology that once seemed like only a fantasy into a reality. Let's just hope the kaiju also move very, very slowly, and we'll be just fine.
Originally published on September 21, 2020