Genndy Tartakovsky is one of the most respected names in animation for almost two decades. He created Samurai Jack for Cartoon Network, along with other beloved series like Dexter's Laboratory. More recently he directed three Hotel Transylvania films, and his Clone Wars micro-series was the inspiration for the ongoing Star Wars: The Clone Wars show that ran for six seasons. (and which is still not available in HD, criminally). Now, Tartakovsky is officially returning to Cartoon Network, in a new Adult Swim series called Primal, set in the prehistoric past.
Coming off an award-winning final season of Samurai Jack, Adult Swim is reuniting with creator Tartakovsky on this new animated series. Primal features a caveman at the dawn of evolution. A dinosaur on the brink of extinction. Bonded by tragedy, this unlikely friendship becomes the only hope of survival in a violent, primordial world. This half-hour animated series will debut on Adult Swim this fall. The final season of Samurai Jack premiered in 2017, some twelve years after the show's fourth season ended with many unresolved plotlines. The final season gave fans a sense of closure to all the storylines started that were begun way back in 2001.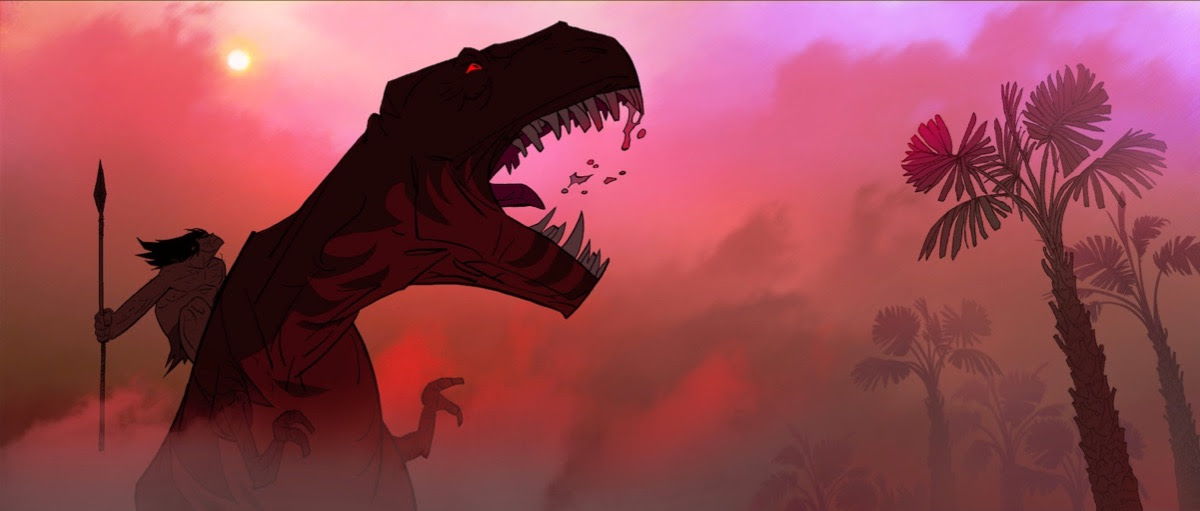 The teaser trailer for the show is way bloodier than anything that Genndy Tartakovsky has ever given us before, either in movies or on television. The action of Samurai Jack and Clone Wars was certainly wild and over the top, but mostly bloodless and accessible for an all-ages audience. Samurai Jack and the Jedi from Clone Wars mostly just kicked robot butt. This is clearly going for the gory action scenes, and looks like an R-Rated version of Tarzan meets King Kong's Skull Island. Which we are 100% here for. No premiere date has been given for Primal yet, but it said to hit sometime in the fall.
Images: Cartoon Network