It's always a wild ride in the world of entertainment. This week, Nerdist had the pleasure of speaking to The Marvels' Iman Vellani, we saw some potential Fantastic Four casting news, and we got our first good look at Madame Web. But that's not all that took place.
Here are some of our favorite pop-culture news odds & ends from this week.
This Week's Odds & Ends in News
Jump to:
Harley Quinn Renewed for Season Five on Max
A show renewal, especially on Max, is cause for great celebration these days. And we're definitely cheering on Harley Quinn, which will receive a season five on Max. Five seasons is no easy feat for any series, but this fabulously queer show definitely deserves them. As a release from Max shares, Harley Quinn is full of "hilarious, heartwarming, and deranged stories with our lovable group of DC misfits."
Harley Quinn is also heading to the Joker sequel, Folie á Deux
Yes, Frozen 4 Is in the Works Even Though Frozen 3 Has Not Released Yet
"Let it go, let it go!" These lyrics made Frozen's Elsa famous. But it seems like Disney is certainly not ready to let go of Frozen, Anna, or Elsa. Although Frozen 3 has not even begun to become a reality, it turns out Frozen 4 is already in the works. Per Variety, Disney's CEO recently shared, "Frozen 3 is in the works, and there might be a Frozen 4 in the works too… [Director] Jenn Lee, who created the original Frozen and Frozen 2, is hard at work with her team at Disney animation on not one but actually two stories."
Remember when Disney sequels went direct to VHS?
In the meantime, check out our review of Disney's latest animated film.
Completed Coyote vs. Acme Movie Canceled and then Uncanceled By Warner Bros. Discovery
It's a messy time in the entertainment industry. Fully completed movies and series are being unceremoniously canceled for tax break purposes, and that should be illegal, literally. The latest finished movie to almost get canceled is Coyote vs. Acme, starring Will Forte, John Cena, and Lana Condor. Warner Bros. Discovery even announced its cancellation but was met with great public outcry from fans and creators alike. Per The Hollywood Reporter, the studio has since reversed course and will now allow director Dave Green to try to sell the movie instead. Potential buyers include Amazon. It's still not a great situation, but it's better.
Unfortunately, more and more streamers are canceling finished products. But happily, some of them, like The Spiderwick Chronicles, are getting saved.
'Tis the season, it turns out, for ranch. First up, Hidden Valley Ranch is bringing ranch dressing to AMC theaters with a brand-new Hidden Valley Ranch gourmet popcorn flavor. A release shares this movie theater treat will offer the "right balance of tangy Hidden Valley Ranch seasoning with AMC's perfectly popped popcorn." Yum! Hidden Valley Ranch movie theater popcorn is now available at select AMC theaters.
Additionally, for the top ranch aficionados, Hidden Valley Ranch has created "Double Ranch, the ranchiest ranch yet. Double the herbs. Double the spices. Double the flavor. Double the bottles." You have our attention.
This double-headed Ranch bottle will "be available nationwide through a Snapchat lens on Saturday, November 18, while supplies last. The custom Snapchat lens will recognize any "X" that users come across, prompting the Double Ranch bottle to appear on the screen and providing a Swipe Up feature to purchase." 222 bottles of this double-headed ranch monster will be available.
This isn't the weirdest ranch has gotten; it once turned into a diamond ring.
Welcome to Wrexham Renewed for Season Three
Our favorite feel-good docuseries will return once again. Welcome to Wrexham has been renewed for a third season by FX, and it will arrive in spring 2024. That means Rob McElhenney, Ryan Reynolds, and the Wrexham AFC team will all be back for more football fun before we know it. We expect season three will make us cry and then laugh, and we can't wait. In the meantime, we'll enjoy watching back through Welcome to Wrexham's now-completed first couple of seasons.
If you haven't yet, check out all the fun of Welcome to Wrexham season two.
Blumhouse's Imaginary Brings Us a Killer Teddy Bear
Obviously, one thing missing from our lives is a new horror movie about a killer teddy bear. So thank god that Blumhouse's Imaginary trailer is here to bring us what we need. This movie offers a dark take on the notion of imaginary friends.
You don't want to cross these angry spirits, and you certainly don't want to ever leave them behind. Or else, they'll possess stuffed animals and come for you. Better watch out for how you treat your teddy bears.
We don't know how this movie will turn out yet, but these are our favorite final scenes from horror movies.
Jurassic Park Classic Games Collection Will Launch on Digital
Want to relive the magic of a whole trove of classing Jurassic Park video games? Well, you're in luck because a collection of them is launching on digital on November 22.
A release shares, "The 8-and 16-bit era of Jurassic Park games has returned. This nostalgic release includes a lineup of classic titles and adds new features, including save states for each game, new in-game maps, and various quality-of-life fixes that bring these titles into the modern era of gaming."
The Jurassic Park Classic Games Collection includes seven games that were originally released across NES, Game Boy, SNES, and the SEGA Genesis:
Jurassic Park (NES)
Jurassic Park (SNES)
Jurassic Park (Game Boy)
Jurassic Park (Genesis)
Jurassic Park: The Chaos Continues (SNES)
Jurassic Park: The Chaos Continues (Game Boy)
Jurassic Park: Rampage Edition (Genesis)
You can pre-order the collection now.
Did you know dinosaurs may have been cuddly?
Critical Role Prequel Novel for Bells Hells Campaign to Release in 2024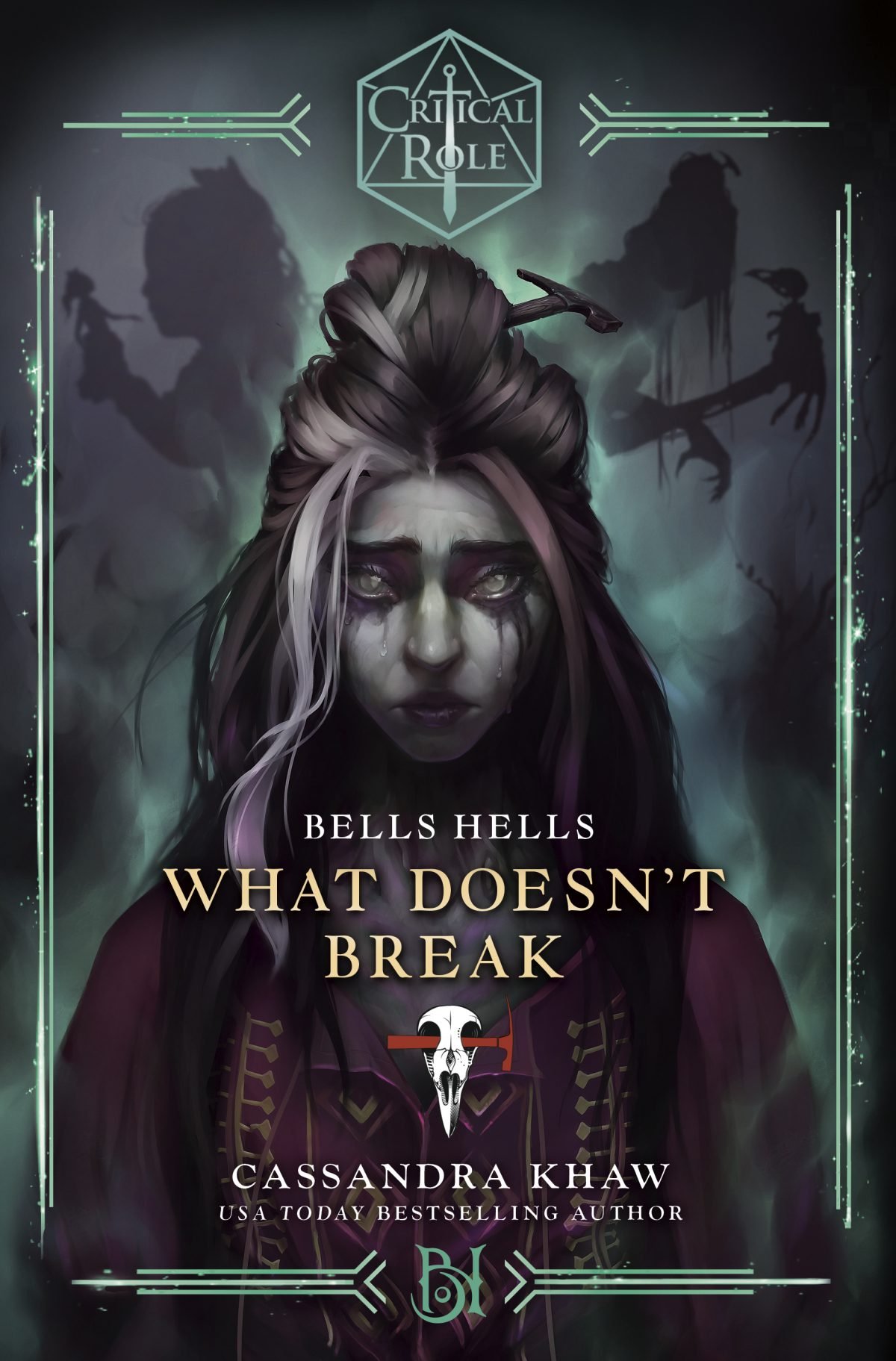 Critical Role's current campaign Bells Hells is getting a prequel novel titled Critical Role: Bells Hells—What Doesn't Break. This new book will "[chronicle] the unexplored years before fan-favorite character Laudna joins up with the crew of Bells Hells, following her departure from Whitestone and her solo adventures on the road toward Jrusar." Sounds like it will be an epic adventure! This Critical Role novel will be written by Cassandra Khaw and release on July 24, 2024.
Experience more Bells Hells with this animated opening sequence from the campaign.
Dr Pepper Reveals Spicy New Flavor Dr Pepper Hot Take
Get ready for a spicy new flavor of Dr Pepper, Dr Pepper Hot Take. A release shares, "Dr Pepper has harnessed the bold and blistering flavor of spicy peppers to create the limited-edition flavor. It's the iconic Dr Pepper taste fans know and love, but with a zesty, fiery kick." That's hot. The flavor is available exclusively through " Pepper Perks" and can either be won in a game of scratch-and-win or purchased for 3,000 points. We must admit, we feel very curious about it.
You think that's hot? Check out this IRL lightsaber.
Central Perk Coffeehouse, a Modern Take on Friends Location, Now Open in Boston
Our favorite Friends location is coming to life with a modern twist. Central Perk Coffeehouse opened in Boston on November 14. According to People, the "2,600-square-foot venue, a collaboration between Warner Bros. Discovery Global Themed Entertainment and CenPer, is filled with Friends-inspired memorabilia and subtle nods to the show's characters and plot lines. And of course, it features an oversized orange couch. There are also coffee cup sleeves featuring iconic quotes from each of the six Friends."
This location will be permanent. On its opening day, the cafe honored the late Matthew Perry.
We'll never forget Chandler Bing or his impact on the TV world.