Vin Diesel will not rest until all of Hollywood appears in The Fast and the Furious franchise. The long-running franchise is, at its core, a beacon of chaos in mostly good ways. After all, this is a franchise that began as a street racing action film, spiraled into a global espionage adventure, and is now, quite literally, shooting for the stars. Besides actually watching the franchise's outlandish on-screen antics, one of the best things about following the films are their sheer bonkers casts. And Fast X is no different, it has a sprawling list of characters set to appear.
From WWE stars to a whole lot of Oscar winners, it seems like nearly everyone in Hollywood is waiting for their call. Franchise alumni include Helen Mirren, Kurt Russell, Djimon Hounsou, and John Cena. And we haven't even really gotten to Hobbs and Shaw. The franchise's 10th outing is upping the casting stakes, with a whole lot of big names joining the already-stacked cast. Here's who is in the cast of Fast X.
The Fast X Cast Additions
Jason Momoa
It's honestly a little shocking that Momoa hasn't already appeared in one of these films, but never late than never. We don't know exactly who he'll play—I'm guessing (and hoping for) a Toretto cousin. But we do know he's the film's villain.
Momoa recently shared more about his Fast X villain, Dante, via Variety. He teased, "He's very sadistic and androgynous, and he's a bit of a peacock… He's got a lot of issues, this guy. He's definitely got some daddy issues."
Sounds like he'll be an evil delight.
Rita Moreno
For a franchise about Family, the franchise is a little sparse when it comes to extended members of the Toretto family. At least, members who haven't joined by marriage or forgotten little brothers trying to kill their big bro. Rita Moreno, EGOT recipient and living legend, is set to appear in Fast X as Dom and Mia's grandmother. And I simply cannot wait.
Brie Larson
Brie Larson is officially gunning for Charlize Theron's action hero crown. Since winning her Oscar for Room, Larson's appeared in Kong: Skill Island, a handful of MCU movies—with another on the way. But before The Marvels takes flight, she'll appear in Fast X playing the mysterious character of Tess.
Recently, Brie Larson revealed Tess was actually tied to a legacy Fast & Furious character. Mr. Nobody is Tess's father. Larson revealed to Total Film, which we saw via IGN:
Tess is Mr. Nobody's daughter. She is technically Agency, but she's kind of a bridge, in a way. She doesn't go along with the way that the Agency's headed now that her father isn't there. She believes in the legacy that her father set up, which is standing with Dom and standing with the Toretto family, and is fighting for that.

Dom knows that she has a strong mind and definitely respects that she's gone out of her way to talk to him and wants to build trust. What he asks of Tess is a test. Like, if it's an impossible task, and she can get it done, then that's family for life.
Alan Ritchson
The man behind Titans' Hank Hall—and the current TV Jack Reacher—is a pretty fitting addition to the Fast franchise. We don't know exactly who Ritchson is playing but we can see things headed either way—Momoa's henchman or a law enforcement dude working with Scott Eastwood's Little Nobody.
Daniela Melchior
Fresh off her turn as Ratcatcher 2 in The Suicide Squad, Melchior is joining the Fast family in a currently unknown role.
The Latecomer Fast & Furious Franchise Character Staples
Over the course of the Fast films, several characters appear in an installment or two. But only a few are still with us in the flagship films—with others now branched off into the spinoff. Here are the surprisingly familiar faces still on this Dodge Charger-driven ride.
Nathalie Emmanuel
The Game of Thrones actress first appeared in 2015's Furious 7 as Ramsay, a kidnapped hacker and creator of a program called God's Eye. A few movies later, Ramsey's full-fledged member of Dom's crew.
Charlize Theron
Theron is the closest the franchise has to a Big Bad in the later films. Cipher is a cyberterrorist who specifically is out for Dom's blood. She is the primary antagonist in The Fate of the Furious, pops up again to help Dom's brother Jakob (John Cena) take his revenge, and still manages to escape capture. Will Fast X bring Cipher to justice? I don't think so, but we'll see!
Michael Rooker
Rooker is Buddy, a member of Dom's dad's crew who witnessed his horrible death. He took care of Jakob Toretto before the younger Toretto bounced off and sought revenge on Dom in F9. He's a loyal Toretto ally but has sort of a messy relationship with the Toretto kids—you know, given the whole revenge plot. But given he's returning for more, maybe he and Dom are on easier ground, especially now that things between Dom and Jakob are more steady.
Scott Eastwood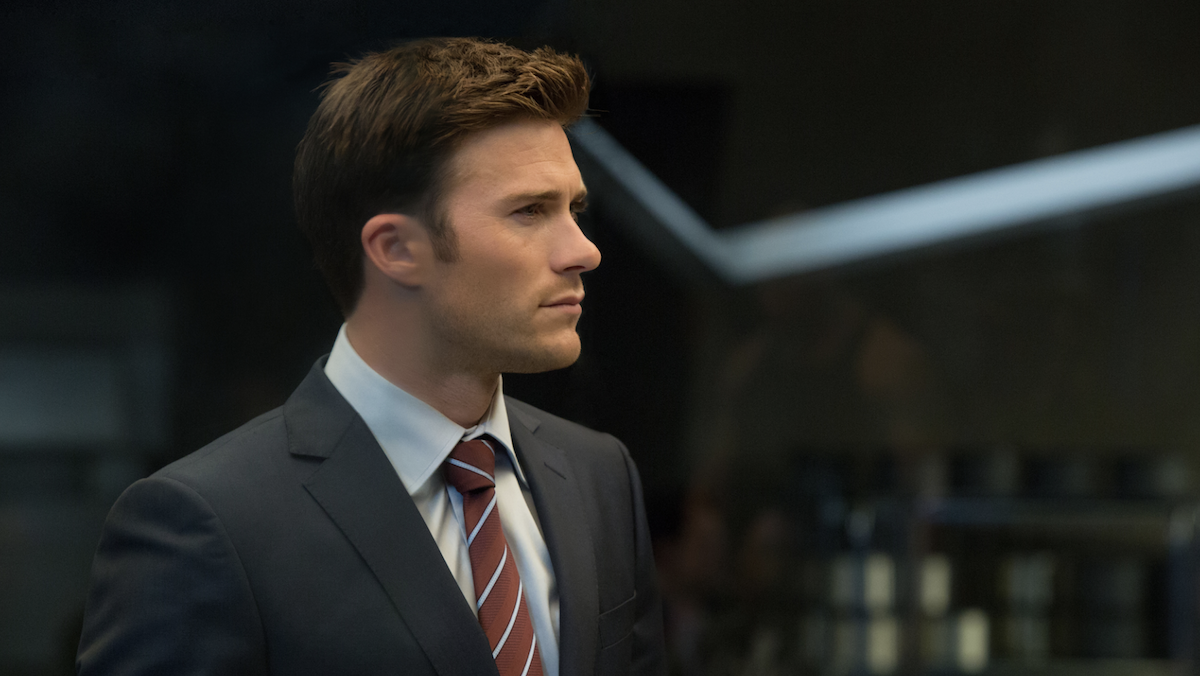 It's easy to forget Scott Eastwood isn't a newcomer to the franchise but there are just so many characters. He appears as Eric Reisner a.k.a. Little Nobody, a law enforcement officer working for Kurt Russell's Mr. Nobody. He's not quite an ally to Dom's crew but he's not a blatant antagonist—more someone with a rapidly different approach. After appearing in The Fate of the Furious, and being absent from F9, he's back as one of the many characters appearing in Fast X.
Cardi B
Yes, we're in for more Cardi! In F9, the rapper played Leysa, an old friend of Dom's who assists him when he's in a jam.
The Original Fast & Furious Crew
You may reach this section and say, "Meg, half of these people weren't even in 2001's The Fast and the Furious." And that's true. But when we think of the core Family, we're talking about the crew that solidified in Fast Five—arguably the best of the lot—and hasn't looked back since. And pretty much all of them— besides, of course, the late, great Paul Walker—are back for more.
Vin Diesel
Vin Diesel is Dominic Toretto. The de facto leader of the franchise, Dom Toretto started as a street-racer in LA and is now the head of a crew that pulls off heists and big government jobs. I could say more but you know Dom. He cares about three things: Cars, Family, and Corona.
Michelle Rodriguez
Letty's had a wild ride throughout the franchise. She starts off the franchise as Dom's very cool girlfriend and fellow mechanic, but is later presumed dead after the events of Fast & Furious. However by Furious 6, she's back—albeit with amnesia—but by The Fate of the Furious she and Dom are finally married. And she is still one of the coolest members of the franchise.
Jordana Brewster
Dom's sister and later Brian's wife, Mia Toretto is a valued member of the crew, although she usually stays out of the more intense action. While she initially retired alongside Brian in The Fate of the Furious, she returned to help Dom with Jakob in F9 and it looks like she's hanging around for even more. We can't wait to see her as one of the many characters back for Fast X.
Sung Kang
Han is back for good, baby! Han's first major appearance is in Fast & Furious: Tokyo Drift where he apparently dies. (This means all the films made after Tokyo Drift until The Fate of the Furious actually take place before the third installment.) But F9 reveals he's not actually dead and now he is officially back with the team.
Tyrese Gibson
Gibson's first appearance in the franchise was in 2003's 2 Fast 2 Furious. He's Brian's childhood friend Roman Pearce and an expert street racer. But perhaps he's best known for being by far the chattiest member of Dom's crew.
Chris "Ludacris" Bridges
Another old pal of Brian's, Tej Parker's also appeared throughout the franchise starting with 2 Fast 2 Furious. He's another mechanic but also comes in clutch as the team's resident tech expert throughout the films. Get a guy who can do both!
The Future of Fast & Furious Franchise Casting
Who is next? Dame Julie Andrews? Mads Mikkelsen? (Actually an iconic fit for the franchise.) When it comes to this franchise it could be anyone… It could be everyone. If we get more Fast & Furious installments after Fast X then we'll absolutely get more new characters… Although we may not even yet be done with casting announcements for this next movie. We'll just have to wait and see. Fast X and all its characters arrive in theaters on May 19, 2023.
Originally published on August 24, 2022.