Welcome back to our Everything Coming to Streaming column! Each month, we feature a few of the most exciting things coming to Netflix, Hulu, and Amazon Prime Video; plus, we supply a list of every single movie and TV show headed to each platform. So without further ado, get ready to dive into everything you can enjoy on your favorite streamer this June!
Pretty Guardian Sailor Moon Eternal The Movie: Part 1 / Part 2
Where to watch: Netflix
When to watch: June 3
Adapting the Dream arc of the original series and acting as a fourth season for Sailor Moon Crystal, this highly-anticipated double feature hits Netflix this month. The two movies were released in Japan this year and we can barely believe we're getting them so soon after. Naoko Takeuchi's stunning manga and the anime series it inspired have brought joy to magical girl fans for years; this will undoubtedly be another wonderful addition to canon.
Lupin Part II
Where to watch: Netflix
When to watch: June 11
Another release we can't wait for this month is the second part of Lupin. The reimagining of the gentleman thief made for one of our favorite new shows. We need new episodes desperately! Omar Sy is back as Assane Diop, on a quest to avenge his father's death. He's now the most wanted man in Europe and needs to save his son from the grips of the evil Pelligrini. Basically this is the action-packed crime adventure you need in your life.
Pinocchio
Where to watch: Amazon Prime Video
When to watch: June 11
No, this isn't Guillermo Del Toro's long-awaited Netflix adaptation. This 2019 Italian production stars Oscar-winner Roberto Benigni as Geppetto. Unexpectedly, it's directed by Matteo Garrone, the director of the brutal crime hit Gomorrah. The dark fairytale features a ton of practical effects and an all-star Italian cast. So if you're looking for a little fantasy, look no further.
Flack: Season Two
Where to watch: Amazon Prime Video
When to watch: June 11
Anna Paquin shines as a demented PR woman in the first season of this dark comedy. Amazon picked up the show after the six-episode first season on Showtime. The London-set dramedy is bleakly funny and utterly scathing when it comes to the lives of the rich, famous, and those who protect their public images. It'll be very interesting to see what the second season has to offer on a new platform with a big PR push behind it.
You can check out the full listings below!
NETFLIX
Netflix
June 1
Super Monsters: Once Upon a Rhyme
Abduction
American Outlaws
Bad Teacher
Black Holes | The Edge of All We Know
CoComelon: A Sunny Day for Play
Cradle 2 the Grave
Flipped
Fools Rush In
Happy Endings: Seasons 1-3
I Am Sam
Love Jones
Million Dollar Baby
Ninja Assassin
Seven Souls in the Skull Castle: Season Moon Jogen
Seven Souls in the Skull Castle: Season Moon Kagen
Stand by Me
Starsky & Hutch
Streets of Fire
Swordfish
The Adventures of Sonic the Hedgehog: Season 1
The Best Man
The Big Lebowski
The Wedding Guest
The Wind
What Women Want
June 2
2 Hearts
Alone: Season 7
Kim's Convenience: Season 5
June 3
Alan Saldaña: Locked Up
Creator's File: GOLD
Dancing Queens
Pretty Guardian Sailor Moon Eternal The Movie: Part 1 / Part 2
Summertime: Season 2
June 4
Breaking Boundaries: The Science of Our Planet
Feel Good: Season 2
Sweet Tooth
Trippin' with the Kandasamys
Xtreme
June 5
Kitty Love: An Homage to Cats
June 7
Vampire Academy
June 9
Awake
Fresh, Fried & Crispy
L.A.'s Finest: LA's Finest: Season 2
Tragic Jungle
June 10
A Haunted House 2
Camellia Sisters
Locombianos
June 11
Love (ft. Marriage and Divorce): Season 2
Lupin: Part 2
Skater Girl
Trese
Wish Dragon
June 13
The Devil Below
Picture a Scientist
June 14
Elite Short Stories
June 15
FTA
Let's Eat
Life of Crime
Power Rangers Dino Fury: Season 1
Rhyme Time Town: Season 2
Sir! No Sir!
Unwind Your Mind
Workin' Moms: Season 5
June 16
Lowriders
Penguin Town
Silver Skates
June 17
Black Summer: Season 2
The Gift: Season 3
Hospital Playlist: Season 2
Katla
Silver Linings Playbook
June 18
A Family
Elite: Season 4
Fatherhood
Jagame Thandhiram
The Rational Life
The World's Most Amazing Vacation Rentals
June 19
Nevertheless
June 22
This is Pop
June 23
Good on Paper
The House of Flowers: The Movie
Murder by the Coast
Too Hot to Handle: Season 2
June 24
Godzilla Singular Point
The Naked Director: Season 2
The Seventh Day
Sisters on Track
June 25
The A List: Season 2
The Ice Road
Sex/Life
June 26
Wonder Boy
June 28
Killing Them Softly
The Seven Deadly Sins: Dragon's Judgement
June 29
StarBeam: Season 4
June 30
America: The Motion Picture
Lying and Stealing
Sophie: A Murder in West Cork
HULU
Warner Bros.
June 1
American Ninja Warrior: Season 13 Premiere
Housebroken: Series Premiere
Small Fortune: Series Premiere
50/50 (2011)
A Most Wanted Man (2014)
A Perfect Day (2006)
A Prayer For The Dying (1987)
The Adventures of Tintin (2011)
Across The Universe (2007)
Alive (1993)
Anacondas: The Hunt For The Blood Orchid (2004)
Anaconda 3: Offspring (2008)
Anacondas: Trail Of Blood (2009)
Arachnophobia (1990)
Batman Begins (2005)
The Big Chill (1983)
The Birdcage (1997)
Black And White (2000)
The Blair Witch Project (1999)
The Blair Witch Project: Book of Shadows (2000)
Bloody Sunday (2002)
Blue Streak (1999)
The Boondock Saints II: All Saints Day (2009)
Bucky Larson: Born To Be A Star (2011)
Charlotte's Web (1973)
The Company You Keep (2013)
Conviction (2010)
Convicts (1991)
Convoy (1978)
The Cookout (2004)
The Dark Knight (2008)
Desperate Measures (1998)
Deuce Bigalow: European Gigolo (2005)
Dragonfly (2002)
Driven (2001)
El Dorado (1967)
Face/Off (1997)
The Forbidden Kingdom (2008)
The Full Monty (1997)
Fun in Acapulco (1963)
Gamer (2009)
Get Smart (2008)
Hanging Up (2000)
Hud (1963)
The Hustler (1961)
Jennifer 8 (1992)
Jennifer's Body (2009)
Just Wright (2009)
Kick-Ass (2010)
Kung Pow: Enter the Fist (2000)
Last Chance Harvey (2008)
The Last House on the Left (2009)
Little Women (1994)
The Long Goodbye (1973)
The Love Letter (1999)
The Man Who Shot Liberty Valance (1962)
Once Upon A Crime… (1992)
Ordinary People (1980)
Places In The Heart (1984)
Primary Colors (1998)
Revolutionary Road (2008)
Richie Rich (1994)
Rules of Engagement (2000)
Sabrina (1995)
Savage State (2021)
Saving Silverman (2001)
Scorpio (1973)
Silence (2016)
Slumdog Millionaire (2008)
The Soloist (2009)
Some Girls (1988)
Something's Gotta Give (2003)
Soul Survivors (2001)
Still Waiting (2009)
Sweeney Todd: The Demon Barber of Fleet Street (2007)
Switchback (1997)
The Time Machine (2002)
To Die For (1995)
The Upside (2017)
Vanity Fair (2004)
Waiting… (2005)
Walking Tall (1973)
Wayne's World 2 (1993)
Weekend at Bernie's (1989)
Wilde (1998)
Wings Of Courage (1995)
Witless Protection (2008)
Young Adult (2011)
June 2
America's Got Talent: Season 16 Premiere
June 3
MasterChef: Season 11 Premiere
A Glitch in the Matrix (2020)
Night of the Kings (2021)
June 4
The New York Times Presents: New Episode
Beat Shazam: Season 4 Premiere
June 5
Emergency Call: Season 2 Premiere
Rams (2021)
June 7
Celebrity Family Feud: Season 7 Premiere
The Chase: Season 2 Premiere
To Tell the Truth: Season 7 Premiere
June 8
The Bachelorette: Season 17 Premiere
Legion Of Brothers (2017)
June 9
The Croods: A New Age (2020)
June 10
Card Sharks: Season 3 Premiere
Trolls: TrollsTopia: Complete Season 3
Trust (2021)
Two of Us (2019)
June 11
Love, Victor: Season 2 Premiere
Real Housewives of Potomac: Complete Season 5
Come True (2021)
June 13
Dragonheart (1996)
Dragonheart: A New Beginning (2000)
Dragonheart 3: The Sorcerer'S Curse (2014)
Dragonheart: Battle for the Heartfire (2017)
Not Fade Away (2012)
Willy's Wonderland (2021)
June 14
Rurangi: Complete Season 1
June 15
Accused: Guilty or Innocent?: Complete Season 1
Alone: Complete Season 7
Alone: The Beast: Complete Season 1
America Our Defining Hours: Complete Season 1
The Celebrity Dating Game: Complete Season 1
Dance Moms: Complete Season 8
Duck Dynasty: Complete Season 3
Forged in Fire: Complete Season 7
Hoarders: Complete Season 11
Married at First Sight: Complete Season 11
Mountain Men: Complete Season 6
Swamp People: Complete Season 11
The UnXplained with William Shatner: Complete Season 1B
Born to Play (2020)
Gone Girl (2014)
Her Deadly Sugar Daddy (2020)
Her Name Is Chef (2020)
Michael Smerconish: Things I Wish I Knew Before I Started Talking (2020)
Nasrin (2020)
The Obituary of Tunde Johnson (2020)
The Outside Story (2021)
Secret Life of a Celebrity Surrogate (2020)
June 17
DAVE: Season 2 Premiere
Phobias (2021)
June 18
Holey Moley 3D in 2D: Season 3 Premiere
The Hustler: Season 2 Premiere
When Nature Calls: Series Premiere
June 20
The Guilt Trip (2012)
June 21
Cutthroat Kitchen: Complete Seasons 2 & 3
Worst Cooks In America: Complete Season 4
Backyard Builds: Complete Seasons 1 – 4
Big Bucket Food List: Complete Season 1 – 2
Family Home Overhaul: Complete Season 1
Farmhouse Facelift: Complete Season 1
Home to Win: Complete Seasons 1 – 3
Home to Win for the Holidays: Complete Season 1
Jr. Chef Showdown: Complete Seasons 1 – 2
Save My Reno: Complete Seasons 1 – 4
Hot Market: Complete Season 1
Wall of Chefs: Complete Season 1
Hostiles (2017)
June 22
Monster Trucks (2017)
June 23
College Bowl: Series Premiere
Motherland: Fort Salem: Season 2 Premiere
June 24
An American Haunting (2006)
June 25
FALSE POSITIVE (2021)
Making It: Season 3 Premiere
June 26
The Choe Show: Series Premiere
June 27
Safer at Home (2021)
June 29
Bratz : The Movie (2007)
Harvie & The Magic Museum (2021)
June 30
Hansel & Gretel: Witch Hunters (2013)
Jack Reacher (2012)
The Sweet Life (2016)
AMAZON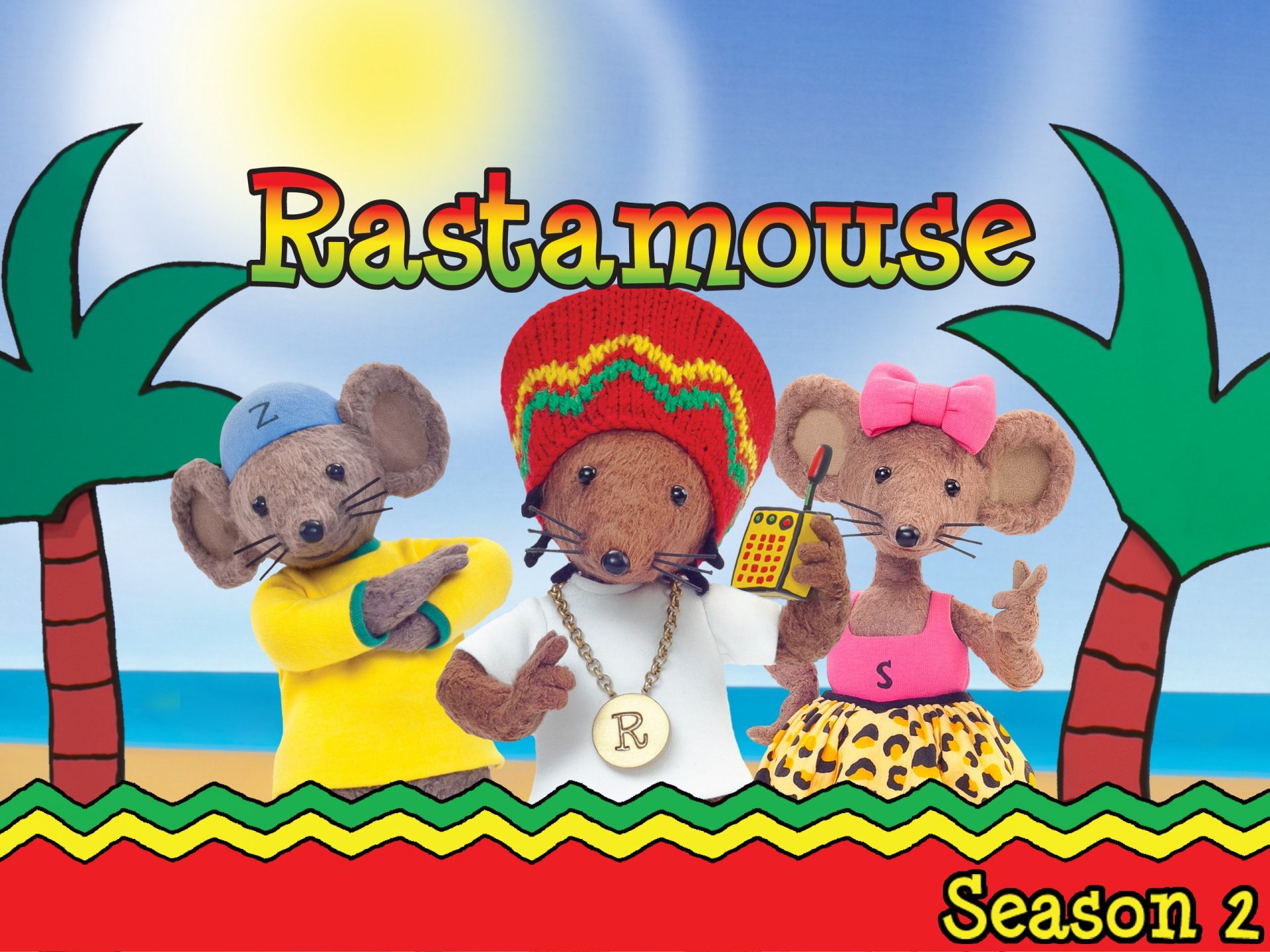 BBC
June 1
50/50 (2011)
Adaptation (2002)
Ali (2001)
Alive (1993)
An American Werewolf In London (1981)
Burn After Reading (2008)
Chicken Run (2000)
Colombiana (2011)
Courageous (2011)
Dear John (2010)
Deuce Bigalow: European Gigolo (2005)
Dodgeball: A True Underdog Story (2004)
Fight Club (1999)
I Spy (2002)
Little Man (2006)
Mo' Money (1992)
Rent (2005)
Revolutionary Road (2008)
Seeking A Friend For The End Of The World (2012)
Seven Pounds (2008)
Signs (2002)
Spring Break (1983)
Step Brothers (2008)
Stomp The Yard (2007)
Take Shelter (2011)
Takers (2010)
Testament Of Youth (2015)
The Fisher King (1991)
The House Bunny (2008)
The Wrestler (2009)
This Means War (2012)
Tyler Perry's Madea's Witness Protection (2015)
We Own The Night (2007)
American Experience: Stonewall Uprising (2011) (PBS Documentaries)
Growing Up Trans (2015) (PBS Documentaries)
Hurley (2019) (Motortrend)
Keith Haring: Street Art Boy (2020) (PBS Living)
Man in the Orange Shirt: Season 1 (PBS Masterpiece)
Queer as Folk: Season 1 (Showtime)
Rastamouse: Season 1 (Kidstream)
Slavery by Another Name (2012) (PBS Documentaries)
The L Word: Generation Q: Season 1 (Showtime)
Work in Progress: Season 1 (Showtime)
June 4
Dom – Amazon Original Series: Season 1
The Family Man – Amazon Original Series: Season 2
Britannia: Season 2
June 9
Billions: Season 4
Released June 11
Pinocchio (2020)
Flack – Amazon Original Series: Season 2
Released June 18
Chivas: El Rebaño Sagrado – Amazon Original Series: Season 1
June 25
Bosch – Amazon Original Series: Season 7
September Mornings (Manhãs de Setembro) – Amazon Original Series: Season 1
Featured Image: Netflix