The great Douglas Adams left us far too soon. The the author of The Hitchhiker's Guide to the Galaxy passed away in 2001. He was only 49, depriving us not only decades worth of wonderful new books and projects, but of a good person. A good person who was also hilarious and brilliant. There's simply no replacing him. But soon you'll be able to see a side of him few ever have. You can support a new campaign for a collection of his private writings, with 42: The Wildly Improbable Ideas of Douglas Adams.
The crowdfunding publisher Unbound is running campaigns on both its site and at Kickstarter for a new book. It will give Douglas Adams' fans an inside look at the writer most people have never seen. 42 is made up Adam's private papers that were loaned to his college St John's following his death. That collection consisted of 60 boxes. They were "full of notebooks, research, letters, scripts, jokes, speeches, to-do lists, hard drives, and even poems."
The 320-page book will also include many letters from his friends, like Neil Gaiman and Stephen Fry, as well as fans. And backers will be getting a work that will also serve as a collectible.
"The book will reproduce in facsimile form extracts from the archive with explanatory text and footnotes to add context. Developed in close association with Adams's family and literary estate, 42 will be a full-colour, large-format hardback that follows his career from early collaborations with Graham Chapman to his work on Doctor Who, through the Hitchhiker years, Dirk Gently, his groundbreaking non-fiction book Last Chance to See and his later digital work. Alongside this are details of projects that never came to fruition like a proposed theme park ride and a TV series provisionally entitled The Secret Empire. "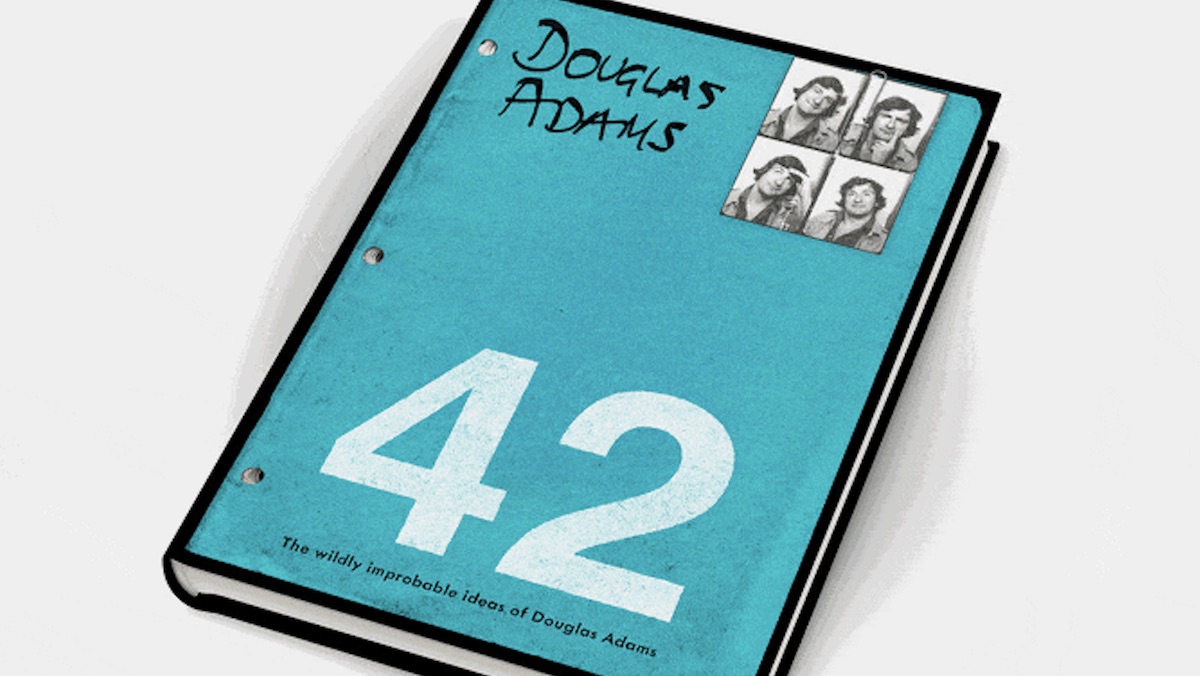 Unbound/Kickstarter
An ebook will cost you £15 ($21 US). A physical copy can be yours for £30. You can also get special bonuses, multiple copies, or a collector's edition. Tiers range all the way up to £110. (Unless you want to be a patron, which will cost you £500). And you will definitely get your book if you back either campaign. Both are already more than fully-funded.
No surprise. We should still be enjoying new works from Douglas Adams, a talented, kind man gone far too soon. Fans aren't going to turn down a new chance to enjoy his writing one more time.