You know how sometimes you can sense writing on a wall before it's actually there? Like disappearing/reappearing ink or something. Anyway, in a surprise to nobody in the entire world, the BBC has confirmed that Jodie Whittaker and showrunner Chris Chibnall will step away from Doctor Who in the near future. The news comes about five days after the pair appeared at SDCC at Home alongside actors Mandip Gill and John Bishop to broadly tease the show's upcoming 13th season.
The new season will be severely truncated—only six episodes—due to the COVID-19 pandemic. Additionally, the BBC has asked the current production team and star to make a third feature-length special to air in 2022 to go alongside the two they has originally commissioned. So essentially, folks, we have six episodes and three movies left with the Thirteenth Doctor.
BBC
This also means that there will be a new Doctor and production crew heading into 2023, Doctor Who's 60th anniversary year. So that'll be exciting.
Chibnall issues a lengthy statement about the news, saying:
"Jodie and I made a "three series and out" pact with each other at the start of this once-in-a-lifetime blast. So now our shift is done, and we're handing back the TARDIS keys.

"Jodie's magnificent, iconic Doctor has exceeded all our high expectations. She's been the gold standard leading actor, shouldering the responsibility of being the first female Doctor with style, strength, warmth, generosity and humour. She captured the public imagination and continues to inspire adoration around the world, as well as from everyone on the production. I can't imagine working with a more inspiring Doctor – so I'm not going to!

"For me, leading this exceptional team has been unrivalled creative fun, and one of the great joys of my career. I'm so proud of the people we've worked with and the stories we've told. To finish our time on the show with an additional Special, after the pandemic changed and challenged our production plans, is a lovely bonus. It's great that the climax of the Thirteenth Doctor's story will be at the heart(s) of the BBC's centenary celebrations.

"I wish our successors – whoever the BBC and BBC Studios choose – as much fun as we've had. They're in for a treat!"
Whittaker issued the following additional statement:
"In 2017 I opened my glorious gift box of size 13 shoes. I could not have guessed the brilliant adventures, worlds and wonders I was to see in them. My heart is so full of love for this show, for the team who make it, for the fans who watch it and for what it has brought to my life. And I cannot thank Chris enough for entrusting me with his incredible stories. We knew that we wanted to ride this wave side by side, and pass on the baton together. So here we are, weeks away from wrapping on the best job I have ever had. I don't think I'll ever be able to express what this role has given me. I will carry the Doctor and the lessons I've learnt forever.

"I know change can be scary and none of us know what's out there. That's why we keep looking. Travel Hopefully. The Universe will surprise you. Constantly."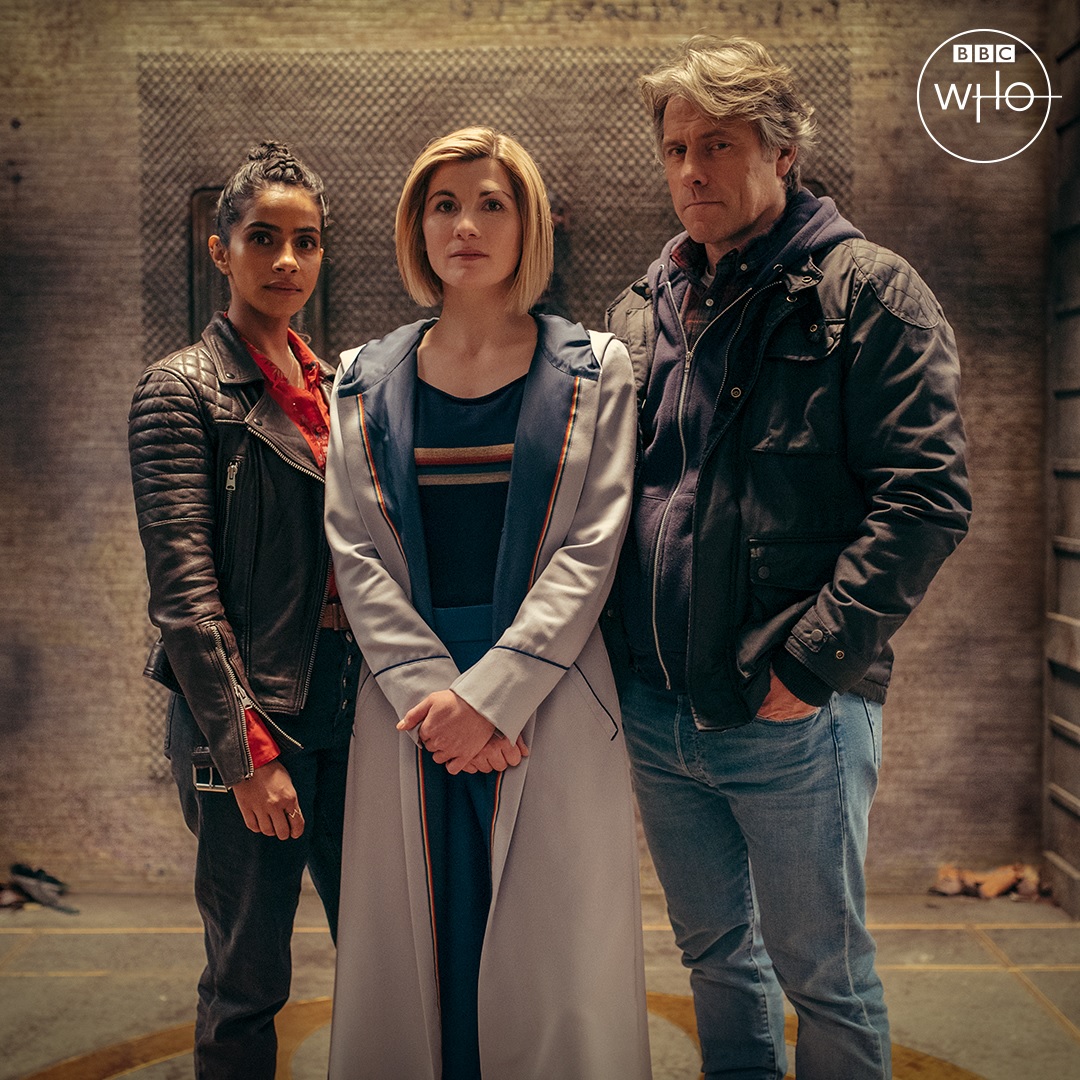 BBC
As I alluded to above, there had been more than scuttlebutt for a good long while that at least Whittaker if not Chibnall as well were going to leave following her third series. I fully believe had the pandemic not hit and they were able to make their usual 10-episodes-plus-a-special that she'd be done in 2021.
It's something of a bittersweet pill for me. Jodie is such a great actor and she's been such a lovely ambassador for Doctor Who since taking over in late-2017. Naturally, the weight of being the first woman to play the British TV icon must have been immense but she never let it impact her performance or her natural exuberance.
At the same time, I'm not sorry to see Chibnall leave. As great as Whittaker is, we only ever got short glimpses of her as a great Doctor. She was never bad, but the writing of her time has been so very flat and perfunctory. Only the rare episodes like "The Witchfinders" and especially "The Haunting of Villa Diodati" was she able to really put her stamp on the character, through outstanding, verbose, very Doctory speeches. I should note, neither of those episodes bear Chibnall's name as writer or co-writer.
BBC
The worst case scenario in my head would have been Chibnall staying on after Jodie left. I just think his version of Doctor Who has lacked any kind of flourish in the script department. He's obviously done enormous things in his role as producer—hiring far more women and people of color to write and direct on the show than ever before. But it's all out in front; his scripts lack a lot of basic excitement. And look, I could go on for pages about how radically rewriting the Doctor's personal history ended up doing nothing for the character in any direction, but fundamentally, I just think Chibnall's Who is boring, despite getting amazing people to work in front of and behind the scenes.
So, alas, we will never get to see Whittaker under a different showrunner. But what we will get are six more episodes and three specials to hopefully finally give us some consistently good stories.
Doctor Who series 13 will premiere some time later this year.
Kyle Anderson is the Senior Editor for Nerdist. You can find his film and TV reviews here. Follow him on Twitter!