Remember Dinosaurs? The deeply weird and equally charming sitcom about, well, dinosaurs aired on ABC from 1991-1994. The premise was as simple as this: a '80s/'90s style family sitcom but make it dinosaurs. Jim Henson came up with the idea in 1988, and people apparently thought it sounded wild and that it wouldn't go anywhere. But, surprise! Or not, because it's Jim Henson. ABC greenlit the story after Henson's death, and the story about the working class Sinclair family thrived for four seasons. Reruns found a home on the Disney Channel. And now, Dinosaurs is coming to Disney+.
The streaming service shared the news on Tuesday afternoon. It's just in time to be a Christmas present for '90s kids like me who adored this silly show and regularly impersonated Baby Sinclair (much to my the chagrin of my parents). Dinosaurs will arrive on Disney+ on January 29, 2021.
ABC
If you didn't see this series when it originally aired, we'd recommend giving it a chance. First of all, the show features eye-catching puppets and animatronics. The character design is quite cool. All of that likely made the sitcom an expensive endeavor. But at least at first, successful ratings kept the series going. Set 60,000,000 or so years BC, Dinosaurs is a family show—as mentioned above, it's all about the Sinclairs. And while the show has the usual sitcom antics and tropes, Dinosaurs delved into some surprising topical issues.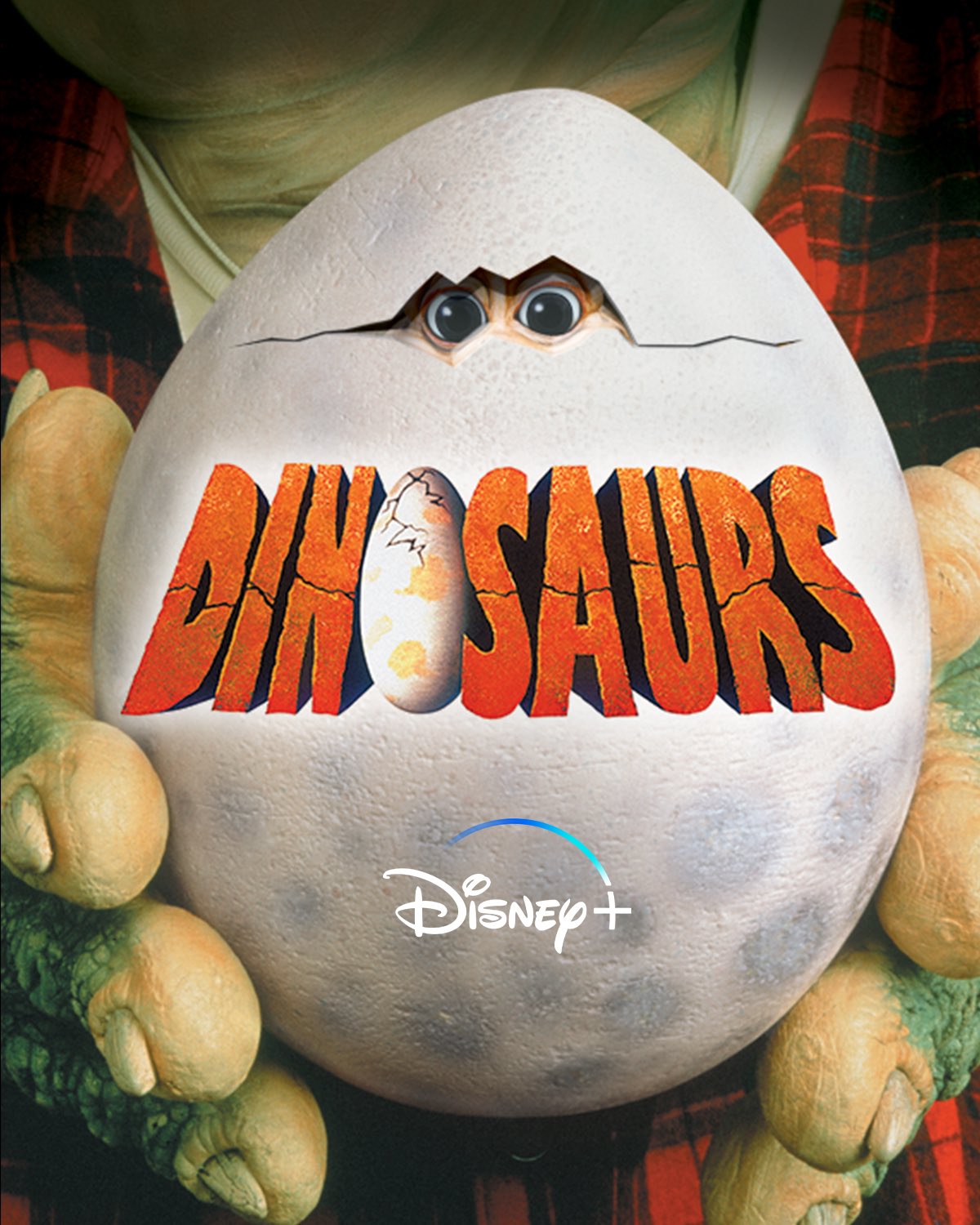 Disney
Dinosaurs, co-produced by Jim Henson Television, touched on environmentalism (family patriarch Earl worked as a tree pusher—essentially a logger type), endangered species, civil rights, and more. There's an episode about steroids. Fran, the matriarch of the family, especially puts these topics forth. And many of these issues are still very much relevant in 2020. I'm looking forward to revisiting it next month.
Amy Ratcliffe is the Managing Editor for Nerdist and the author of The Jedi Mind, available now. Follow her on Twitter and Instagram.
This post has affiliate links, which means we may earn advertising money if you buy something. This doesn't cost you anything extra, we just have to give you the heads up for legal reasons. Click away!