It feels like a lifetime ago, but it was just under two years ago when we saw Ana de Armas and Ben Affleck frolic (masked) around Los Angeles for their daily Dunkin' Donuts fix. So much has changed since then. The couple is no more, for instance. But they're still forever linked by Dunkin' runs and the film they share. Ben Affleck and Ana de Armas star in Deep Water, a psychological thriller based on the novel of the same name by Patricia Highsmith.
And its latest trailer sees the pair as a couple who is anything but a classical happily married duo.
Intrigue, jealousy, and murder. It's everything we love about a Highsmith novel. And an Adrian Lyne movie, for that matter. Luckily for all of us, the movie heads to Hulu later in March. The trailer teases a sexy cat and mouse game between the married Vic and Melinda, but there's certainly more to it than fun and games. By the looks of it, their shaky foundation is going to wreak havoc on everyone around them. And someone (Jacob Elordi?) will end up dead.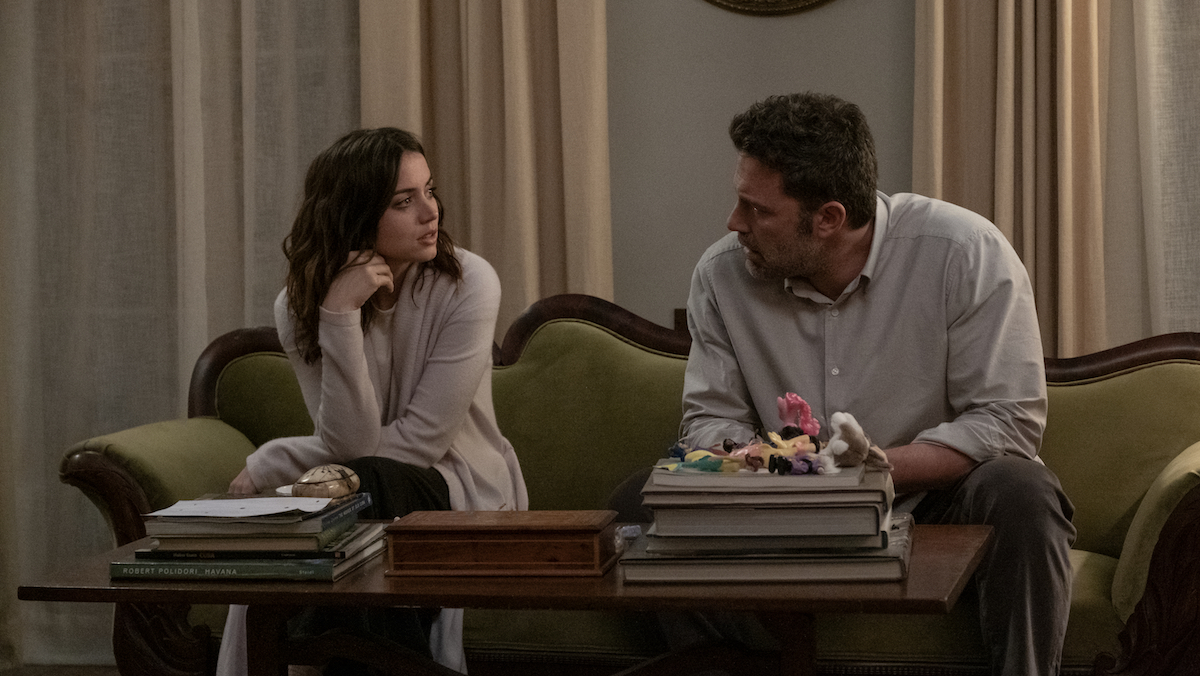 Here's a synopsis from 20th Century Studios:
Ben Affleck (Gone Girl) and Ana de Armas (Knives Out) star in the psychological thriller Deep Water from director Adrian Lyne (Fatal Attraction, Indecent Proposal). Based on the celebrated novel by famed mystery writer Patricia Highsmith (The Talented Mr. Ripley), Deep Water takes us inside the marriage of picture-perfect Vic (Affleck) and Melinda (de Armas) Van Allen to discover the dangerous mind games they play and what happens to the people that get caught up in them.
Vic is truly the perfect role for Affleck. Much like his masterful turn in Gone Girl, he has the ability to make someone who initially appears marginally sympathetic on the surface deeply hard to root for. It's all in the facial expression—always a little too guilty or sinister to elicit concern. This is the absolutely sinister face of someone I do not trust! Even if, ostensibly, the film posits him as a doting husband and father.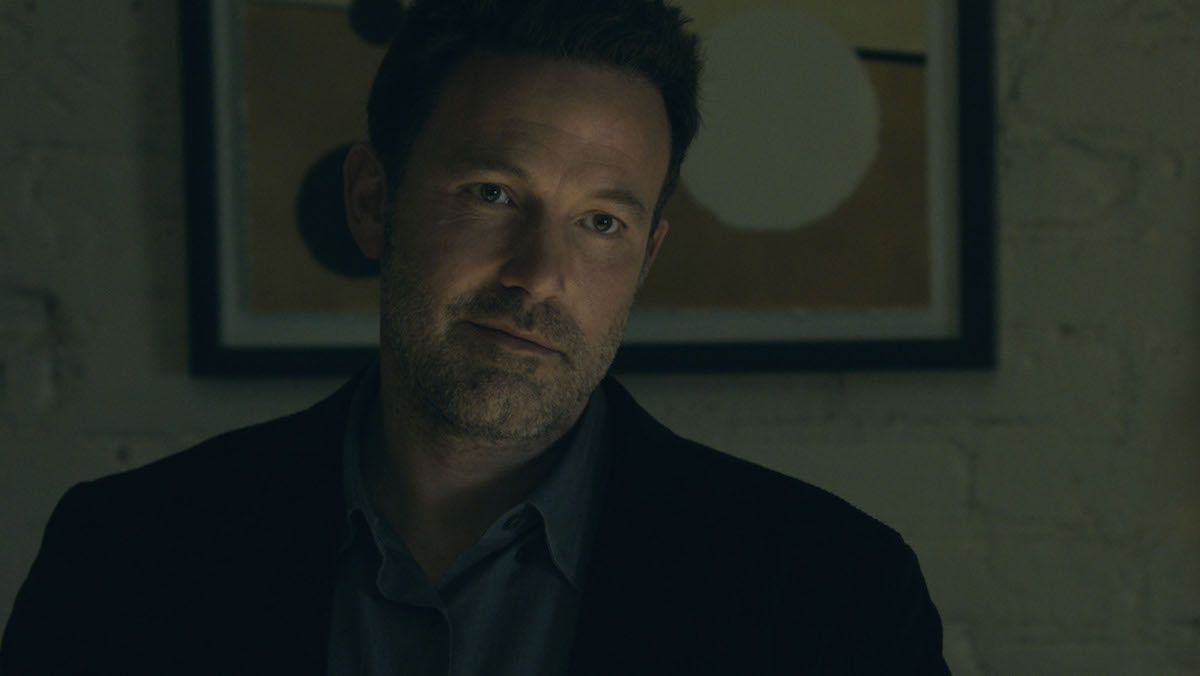 While Affleck and de Armas star in this sinister story, they have a pretty stacked supporting cast. Tracy Letts, Lil Rel Howery, Dash Mihok, Finn Wittrock, Kristen Connolly, Jacob Elordi, Rachel Blanchard, Michael Braun, Jade Fernandez, Grace Jenkins, Brendan C. Miller, Devyn Tyler, and Jeff Pope also appear. Zach Helm and Sam Levinson wrote the script.
Deep Water premieres on Hulu on March 18, 2022.