It finally happened. Just a few days before its two year anniversary DC's short lived streaming service DC Universe has announced it will no longer exist. Instead, it will evolve into DC Universe Infinite. Expanding one of their best features, the platform will become a comic book reader, similar to Marvel Unlimited. Today we bid farewell to DC Universe, the janky yet charming streamer DC unveiled at San Diego Comic-Con in 2018.
Warner Bros. has long been aware of the huge treasure trove they hold with DC Comics. Movies, TV shows, and merchandising—all based around the popular IP crafted by some of the most famous and inventive creators in comics. Making a streaming service dedicated to DC made a lot of sense; somewhere you could watch every CW series, DC animated movie, and DCEU live action movie along with classic Superman and Batman films and even originals made especially for the service. But, of course, it wasn't that easy. Warner Bros. already had existing deals with other platforms and services, meaning that the content that ended up on DC Universe at launch was far from comprehensive. Even if it did include some gems that had previously been hard to find.
From the Page to the Screen
DC Comics
One of the platform's biggest successes was its unique comic book reader that allowed users to read comics on their TV. It was a truly fun part of the platform that made it stand out. I hope that whatever happens next that they'll still allow users to access Infinite via their TV.
As a long time fan of DC's animated output it was amazing to be able to stream the entirety of Batman: The Animated Series in HD. DC Universe also featured Christopher Reeves Superman movies and two of Nolan's Batman films at launch. But DC fans looking for nostalgia were really excited about the content options: Static Shock, Young Justice, and Teen Titans. The key animated shows that made DC such a force for kids growing up in the '90s and '00s were there. And even better, DC Universe commissioned the highly-anticipated, much longed for third season of Young Justice. Basically, DC Universe could have at least been a home for the amazing animation that had always made the company stand out. But that never happened.
Digging into the Back Issue Boxes of the Past
Warner Bros.
Another lesser known but very cool part of DC Universe was dedicated to remastering little known series from the past like the '70s Shazam series. It joined the service alongside the HD remaster of Lynda Carter's classic Wonder Woman show, not to mention old school animated fare from the '60s to the '80s including Aquaman, The New Adventures of Batman, and Super Friends. It gave fans a rare chance to delve into the past of DC's sprawling TV history. This also highlighted some of the platform's biggest blindspots like the lack of the classic Batman '66 series and more contemporary offerings like Smallville and the Arrowverse shows from The CW.
The DC Universe Offered Something Original
HBO Max
Of course, DC Universe's original series were the platform's shining stars. Launching with Titans, which was great actually, each of the series gained a cult following. The young, gritty show about DC's legacy heroes and sidekicks became a huge hit internationally when it joined Netflix. Titans' third season will be heading to HBO Max. Doom Patrol was a critical darling, and it became a huge hit on HBO Max. Sadly, DC Universe cancelled one of the bright spots of their programming, Swamp Thing, after the airing of just one episode. Other than that one unjustified failure, the streamer kept pumping out hits. Their first original animated series Harley Quinn was a smash, eventually migrating to SYFY. The show's third season will also exist solely on HBO Max.
Stargirl was meant to be the next huge flagship series for the platform. The delightful teen-drama aired concurrently on The CW and was a big hit. In fact, Stargirl made such an impact that the second season of the show will air exclusively on the broadcast channel. All of those decisions meant fans were already aware of the fact that DC Universe would likely not be long for this world. But even though it's a decision that makes sense from a business perspective, it's still bittersweet as all of the aforementioned shows would likely have never existed without it.
The Legacy of DC Universe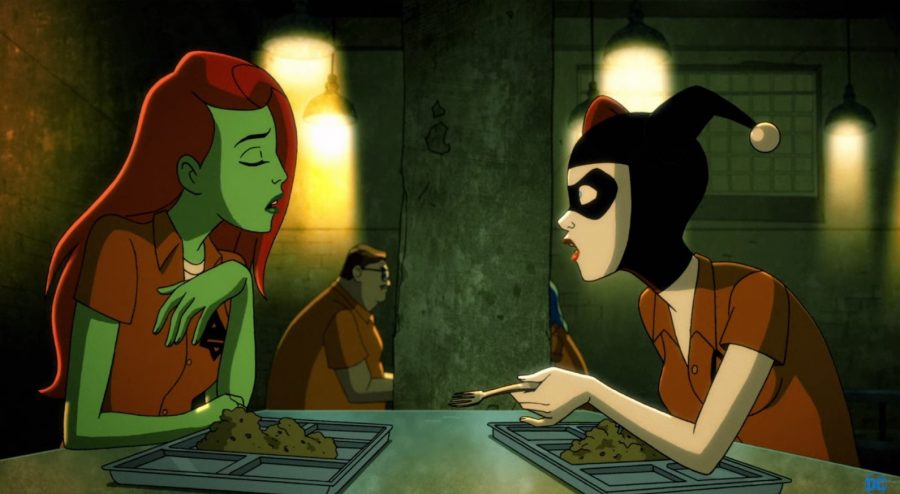 DC Universe
DC Universe did some beautiful things with their series. I never thought we'd get an adult, surreal, award-worthy take on Doom Patrol that centered queerness and grief. DC relegated Swamp Thing to B-movie horror long ago, but under James Wan's watchful eye we got a beautiful gothic romance that understood what made the comics great. Harley Quinn has always been the long-suffering girlfriend of the Joker rather than a badass in her own right, but here was a show that focused on her own agency, love life, and sexuality. Many fans have waited a long time for that radical route. Even Stargirl was a character most casual fans wouldn't know and DC Universe made her a vibrant gateway for an inclusive and heartwarming reimagining of their oldest flagship team, the Justice Society of America.
Even though it was a strange experiment that ended in just under two years, we should remember DC Universe fondly as a place that swung for the fences and aimed to create a platform for the celebration of lesser known DC heroes and projects from the past.
Featured Image: DC Universe