Everyone knows the story of King Arthur. The legendary hero pulled Excalibur from the stone, proving he was the one "True King." But what if all the legends were wrong? Not about that magical sword, that is. Rather, as to who would rightfully claim it. What if it was looking for a queen? Netflix's upcoming new fantasy series Cursed, created by Frank Miller and Tom Wheeler, will answer just that. And the series' great first teaser promises this new take on the classic tale will be just as epic.
But also a lot more stylish.
From the official Netflix synopsis:
"Cursed is a re-imagining of the Arthurian legend, told through the eyes of Nimue, a teenage heroine with a mysterious gift who is destined to become the powerful (and tragic) Lady of the Lake. After her mother's death, she finds an unexpected partner in Arthur, a young mercenary, in a quest to find Merlin and deliver an ancient sword. Over the course of her journey, Nimue will become a symbol of courage and rebellion against the terrifying Red Paladins, and their complicit King Uther."
Netflix's new fantasy drama is a "coming-of-age story." Modern day legend himself, Frank Miller ( Sin City, 300), created the series with Tom Wheeler (Puss in Boots, The Cape). Wheeler also serves as showrunner and writer. Wheeler also penned the companion book of the same name, with Miller illustrating. The series' aesthetic is also reminiscent of Zack Snyder's 300, of which Miller wrote the source material and served as a producer.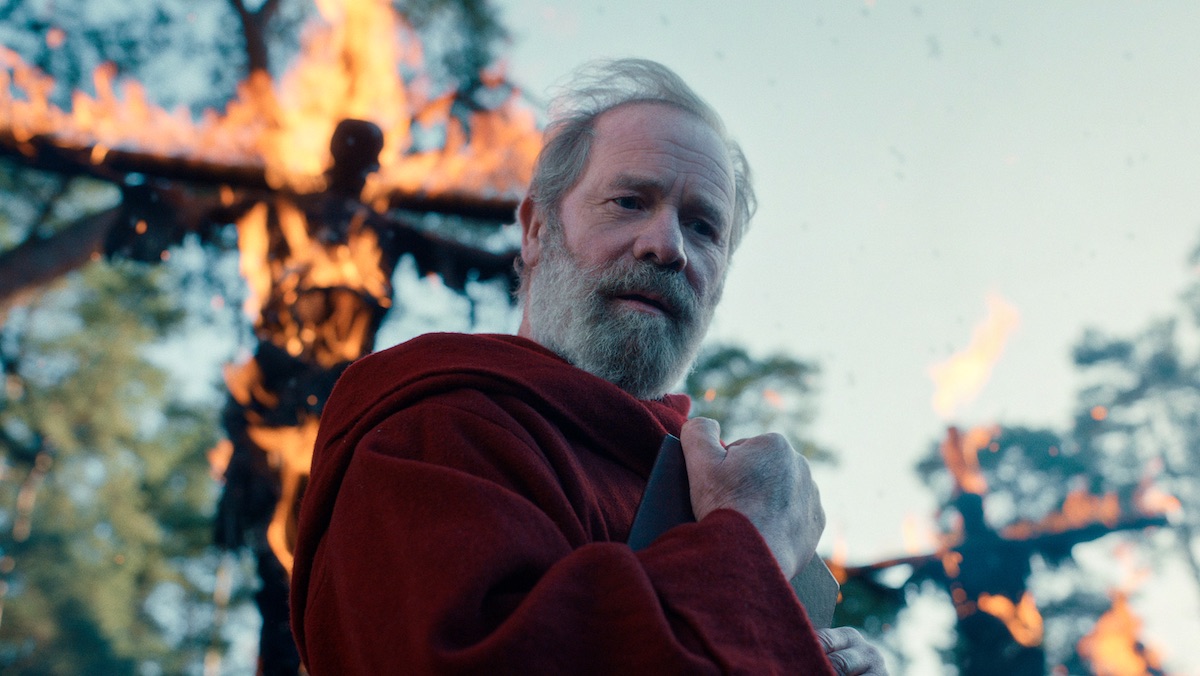 Netflix
Katherine Langford (13 Reasons Why) stars as Nimue. She's joined by: Devon Terrell (Barry), Gustaf Skarsgård (Westworld), Daniel Sharman (Fear the Walking Dead), Peter Mullan (Ozark), Lily Newmark (Pin Cushion), Shalom Brune-Franklin (Our Girl), Sebastian Armesto (Broadchurch), Emily Coates (Flack), Catherine Walker (The Delinquent Season), and Billy Jenkins (The Crown).
Season one of Cursed premieres on July 17 on Netflix.
Featured Image: Netflix