Thanksgiving has snuck up on me like a ninja slathered in gravy and wielding drumsticks like nunchucks. That delicious food-fest heralds the great enshoppening that marks the holiday season and if you are looking to excite and delight your favorite gamer with snazzy gifts that will not only show off their love of video games but also their sense of style, then I've got a list for you. Here are some of my favorite places to shop till I drop and a few that I can't wait to throw my money at.
Fangamer
Fangamer has a little bit of everything: apparel, books, home goods, art, music, and more! I particularly love their T-shirts as they are really soft and all of their designs are really unique and fun. As a bonus, every purchase comes with a few little things like stickers and buttons, so even if you are buying gifts for someone else, it feels like you're getting a little present too. You can shop Fangamer at www.fangamer.com.
PBTeen
On Game Engine Quick Bites, Trisha Hershberger introduced us to a new collaboration between Playstation and, of all companies, Pottery Barn. They've created a collection of furniture that is designed to compliment your gaming hardware while still looking sharp and sophisticated (well expect for the bean bag chair. There is nothing sophisticated about a bean bag chair). These pieces are pretty slick and could be the perfect makeover for any gamers den. You can check out the collection at www.pbteen.com/shop/new/playstation-shop.
Big Bad Toy Store
Need some toys? Well the Big Bad Toy Store is jam-packed with toys ranging from the highly detailed to the absolutely adorable. They have figures from some of the biggest games out there like Overwatch, Fallout, Assasin's Creed, Legend of Zelda, and bunches more. Their figures are gorgeous and Big Bad Toy Store also has come cushion characters that would be a perfect addition to your decked-out PBTeen gaming room.
Seriously this Moogle cushion is calling my name.
Visit www.bigbadtoystore.com to see more awesome toys.
Kigarumi Shop
You know what's awesome during the holidays? Feeling snuggly and warm while everything else is freezing-freaking cold outside. The Kigarumi Shop offers you delightful onesies in the shape of some cool characters like Mega Man and Danganronpa's Monokumi. These cuddly costumes are made with ultra-plush fleece that will keep you toasty all season long. Check out kigurumi-shop.com to learn more.
Lootcrate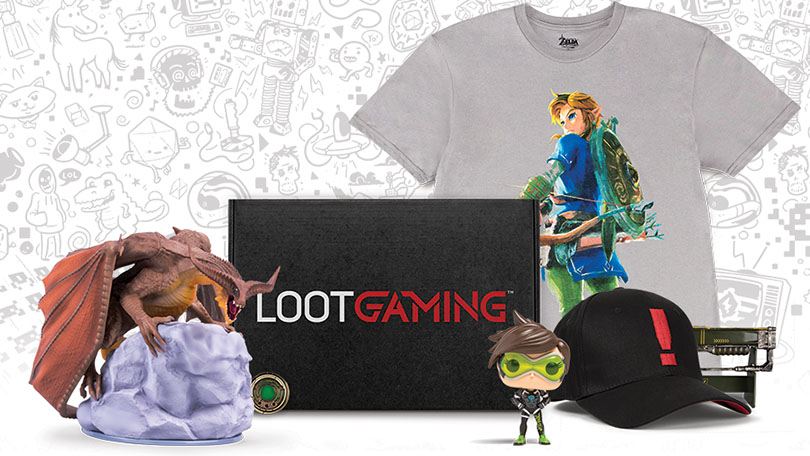 If you have a gamer who loves surprises then Lootcrate might be the perfect present for them. Their gaming crates come in a variety of themes and include a variety of products like collectibles, apparel, figures and more and as a subscription service, your giftee will receive boxes of fun all year round. Some of the t-shirts and toys I've gotten from these crates are really cool. Lootcrate makes it easy to gift a plan for a set number of months, so take a look at their crates at lootcrate.com.
What are some of your favorite places to shop for the holidays? Let us know in the comments below and be sure to tune into Game Engine on Twitch and Alpha for more video game goodness every Tuesday starting at 4PM PT.
Hailing from New York, Jessica Fisher is a writer, artist, and all around geek. In addition to Geek & Sundry, she writes for Gameosity.com and produces the Gameosity Reviews Youtube Channel. Find her talking about all things geeky on Twitter as @miniktty.
Image Credits: Fangamer, PBTeen, Big Bad Toy Store, Kigarumi Shop, Lootcrate