Before he was Roy Kent, best character on television, Ted Lasso's Brett Goldstein was simply an amazing performer. High praise? Yes, but more than deserved for the new Emmy-winner. This video of him from 2017 doing a solo performance of The Muppet Christmas Carol in just six minutes proves why he's worthy of such high f***ing praise. And not just for his singing and acting.
He's here, he's there, he's also a huge fan of The Muppets. That's what Goldstein recently told Jimmy Kimmel. But lots of people are huge fans of Kermit and the gang. Unlike most people though, Goldstein once put his love for Jim Henson's characters out there for everyone to see. He performed a very abridged stage version of The Muppet Christmas Carol by himself. The one-man show involved countless costume changes as Goldstein sang his way through the movie's memorable soundtrack as multiple characters.
It's a side of the actor that might be jarring to fans who only know him as Roy Kent. That's also what makes this so much fun though. It couldn't feel any further from the vulgar, no-nonsense athlete he's best known for playing. But the truth is we could envision a world where Roy Kent himself did this. The gruff footballer-turned-coach has a big warm gooey center. He's also a pushover when it comes to his niece. If she needed him to do this he would. (Though he'd be swearing all the way and threatening anyone who filmed it.) Especially if it was for a cause as good as the actual one Goldstein did this for.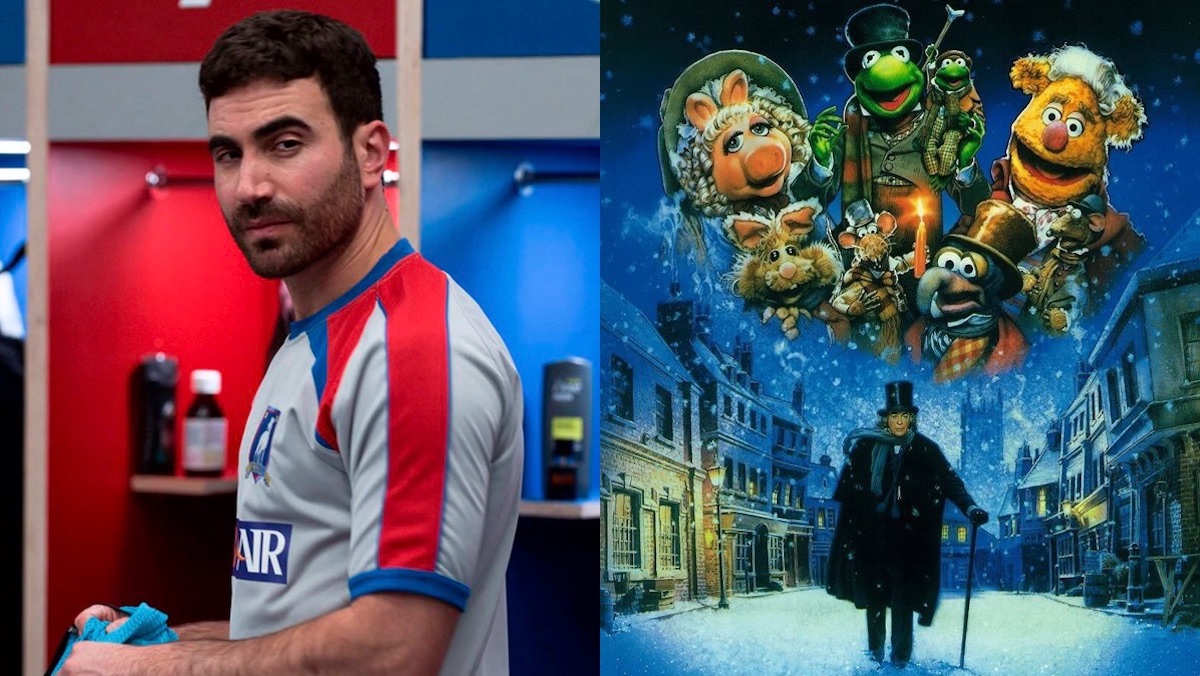 Apple/Disney
His short Muppet Christmas Carol was part of a fundraiser for Parkinson's UK. His delightful performance and obvious love for the Muppets aren't the best part of this video. It's why he did it. Just like Roy Kent was a great player with a big heart, Brett Goldstein is a great actor with one too.
And he's going to make for an amazing Ebenezer Scrooge someday.