The gaming industry is booming with consumers spending $44 billion in gaming software and services. Within the US, over 428,000 jobs are in the industry; however, only 2% of those job holders are Black. Those dismal numbers are disheartening when you consider the contributions that Black people have made within the gaming industry's history as well as the present.
This lucrative world wouldn't be what it is today without the work of Black innovators within the industry. Whether it is in manufacturing or overall design, some of your favorite video games wouldn't exist without the efforts of talented Black gaming professionals.
This list of Black innovators in the gaming industry certainly isn't exhaustive. But it is a starting point to learn more about Black geek history. Here are 10 names you should know.
Gerald "Jerry" Lawson
Gerald "Jerry" Lawson was one of the few Black engineers in the gaming industry during the 1970s. And though one of few, his impact resonates tremendously throughout the gaming world. You don't get called the " father of the video game cartridge" for nothing. Lawson and his team led the development of the Fairchild Channel F, a.k.a. the precursor to modern-day video game cartridges. This game-changing idea was adopted by Atari and Nintendo before Lawson left to make more history as the owner of Video Soft, the first Black gaming development company. Pair that with a spot in the World Video Game Hall of Fame and you have a legacy that lasts forever.
Ed Smith
Ed Smith was a part of the APF Electronics team that designed the early cartridge-based video game, the MP1000. After leaving behind a brief stint in developing traffic signals at Marbelite in New York, Smith joined APF Electronics and developed the MP1000. Two years later, his team developed the personal computer, the Imagination Machine, which acted as a plug-in expansion module. This became the first combined home video game console and personal computer. Now retired, Smith has put all of his experience as one of the few Black gaming innovators of his time within an autobiography entitled Imagine That!.
Muriel Tramis
Black people's contributions to gaming innovation and history didn't just happen within the States. Game designers like Muriel Tramis from Martinique, paved the way for Black women to excel within the gaming industry. Prior to developing video games, Tramis worked on military drones for Aerospatiale as a programmer. A career shift into gaming led Tramis to develop games like La Bosse des Maths and Gobliins in the early part of her career; however, Tramis is most known for the games Méwilo and Freedom: Rebels in the Darkness.
Co-written by author Patrick Chamoiseau, Méwilo places players as a paranormal psychologist investigating a city haunted by France's imperialism. Whereas Freedom centers on an enslaved person using night to orchestrate a rebellion against slave owners in Martinique. The former of the two games earned Tramel a Silver Medal from the Ministry of Culture in 1988. Twenty years later, she was appointed a Knight of the Legion of Honor in France.
Alice "Wonderwoman" Washington
Not every gaming innovator worked within game design. Several were in key manufacturing roles connected to constructing coin-operated games like Alice "Wonderwoman" Washington. Her efforts were put towards installing printed circuit boards, or PCBs, within arcade game cabinets. PCBs contain the game and all of the tech needed for it to run properly. This allowed for arcade frequenters to play some of their favorite games. Without her efforts, some of the most popular games today wouldn't have made it to an arcade near you.
Tanya DePass
Diverse representation within video games and in gaming development is incredibly important and desperately needed. Modern innovators, like Tanya DePass, understand this. The Founder and Director of I Need Diverse Games established the nonprofit to bring the gaming work and research of marginalized people to the forefront of the gaming world. The organization also advocates for positive intersectional portrayals of identity and culture within video games. The lifelong Chicagoan is also the founder and Editor-in-Chief of the Fresh Out of Tokens podcast, the Creative Director of CypherCo, LLC., and serves as a Diversity Liaison for GaymerX. A multi-faceted problem requires a multi-faceted solution and DePass is ready to provide it.
Shawn Alexander Allen
Game developer Shawn Alexander Allen made a name for himself in the modern blockbuster gaming world. The self-proclaimed "hip-hop obsessed" writer, speaker, and activist worked on video games for Rockstar Games. Properties such as Grand Theft Auto IV, Grand Theft Auto V, and Red Dead Redemption, all of which have reached record setting sales, have been connected to Allen's efforts. He left the world of blockbuster games behind to create his own company, NuChallenger. Under his company, he created the video game Treachery in Beatdown City. The game was successfully crowdfunded and released in 2020 to multiple major platforms.
Additionally, his work has been commissioned by the NYU Game Center and featured within the Museum of the Moving Image. Aside from game development, Allen writes and speaks about representation within the gaming industry and game design.
Neil Jones
A multi-disciplined 3D artist and game developer, Neil Jones found his ascent into the gaming industry pantheon quite difficult. The Detroit-based game developer worked on games, like Clique and Dot's Home, which focused on social issues and systemic oppression pertaining to the Black community. While creating these aforementioned projects, Jones wasn't able to secure a position at a video game studio. So, he struck out on his own and reaped the benefits.
Under his imprint, Aerial Knight, Jones published his first game Never Yield. The 3D side-scrolling endless runner with a Black main character traversing through a futuristic version of Detroit was released in May 2020 across multiple major platforms. And his determination to be successful continues to pay off as highlighted in multiple publications, such as The Verge and the New York Times. In short, Jones is a name to know in modern Black gaming history.
Chella Ramanan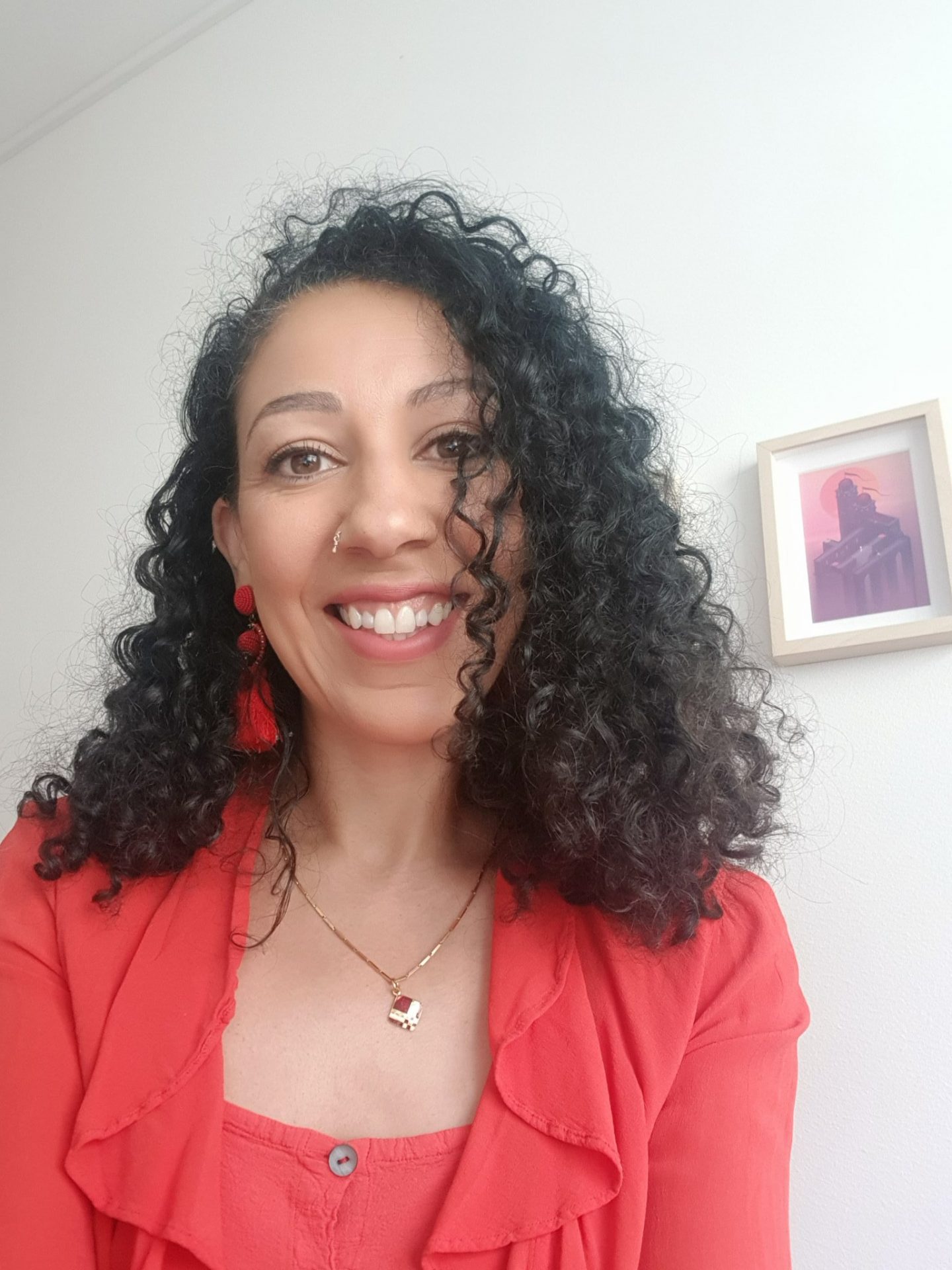 Video games can live within fantasy, but they can be just as powerful when rooted in reality. Chella Ramanan understands this and through her company 3-Fold Games, co-founded with Claire Morwood, she created Before I Forget. This short, narrative-heavy game allows users to play as Sunita, a woman suffering from early onset dementia. Sunita patches her memory together through interactions with her environment.
Aside from co-founding 3-Fold Games, Ramanan has advocated for diverse representation both within video games and game development as the co-founder of POC in Play, an organization dedicated to the diversification of the gaming industry, and through her time as a gaming journalist. Her work hasn't been in vain, as she continues to promote her gaming advocacy within major publications, like The Guardian, and at game development conferences, like at AdventureX. Ramanan even received the 2019 Progression Advocate Award from the Game Dev Heroes Awards.
Ahmed and Khalil Abdullah
Ahmed and Khalil Abdullah were simply two brothers passionate about video games with hopes of creating their own. That hope was paired with their passion to learn more about the industry. Through using a variety of online resources, combined with their computer science degrees from UMass Amherst, these two ultimately carved out their own space in the gaming industry with their game development company Decoy Games. The multi-award winning company generates a unique gaming experience for its players, with games like Swimsanity!, and simultaneously pushes for innovation, diversity, equity, and inclusion within the industry.