Do you still want to be the best, like no one ever was? If so, there's a new Pokémon coffee table art book that may be of interest. Noah Shepherd, a biologist and an artist, as launched a Kickstarter campaign for On The Origin: The Unofficial Guide To Pokémon Design. Shepherd describes it as an "illustrated educational guide to the biological and cultural inspirations behind Generation 1 Pokémon." However, judging from the early glimpse, we think it will have broad appeal among fans of the game series.
On the Kickstarter page, Shepherd wrote that he was inspired to pursue this project while playing Pokémon GO on his way home from work. On the Origin was first conceived as an Instagram page, but now it's an ambitious 300 page book that will focus on the 151 pocket monsters from the Kanto region in the Pokémon universe.
Shepherd also offered a glimpse of the interior pages which show off the book's layout. The pages on the left side feature images of the individual Pokémon with breakdowns of their names and their distinguishing physical traits.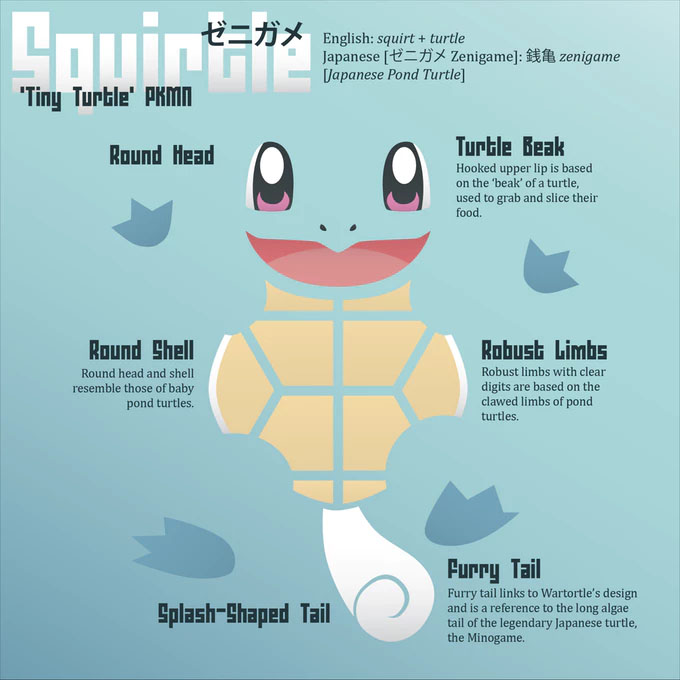 The corresponding pages on the right side feature a more detailed look at the origin of each Pokémon that includes original illustrations and different theories about the real world inspiration for their designs. In other words, this is the educational part of the book.
The book is being offered in both softcover and in hardcover format. But as of press time, Shepherd is still a few thousand short of reaching his fundraising goal. If you want to support Shepherd's efforts to bring this project to life, you can visit the On the Origin: Kanto Edition page here. The Kickstarter campaign will run until September 9.
What do you think about this Pokémon-inspired art book? We choose you to leave a comment below!
Images: Noah Shepherd