Pack your daggers, medallions, and lutes because we're going to Witcher School!
As we first saw on Entertainment Weekly, an official Witcher School is now up and running, and it's taking applications. This Polish LARP (live-action role-playing) game has actually been active for quite some time. But now it is officially licensed by CD Projekt Red, which develops the Witcher games. According to the official Witcher School website, the LARP finds inspiration in both the games and Andrzej Sapkowski's saga. We're sure the Netflix series has had some influence as well.
"This is not a movie," a teaser for the school shares, "This is a game in real life."
Here's just a taste of what attendees can expect:
Learn fencing, archery, blacksmithing, alchemy and many other abilities, hunt down monsters alongside your companions, learn the secrets of grim castles, unravel the intrigues of kings and sorceresses, make difficult moral choices… and live with the consequences.

Sleep, eat and train in a real castle, turned into a true witcher's lair. You'll not only meet your companions and teachers, but also the characters well known from the game and books – flirting with Filippa Eilhart, a friendly spar with Vesemir, a tete-a-tete with Iorveth or a demonic pact with Gaunter O'Dim—all is possible!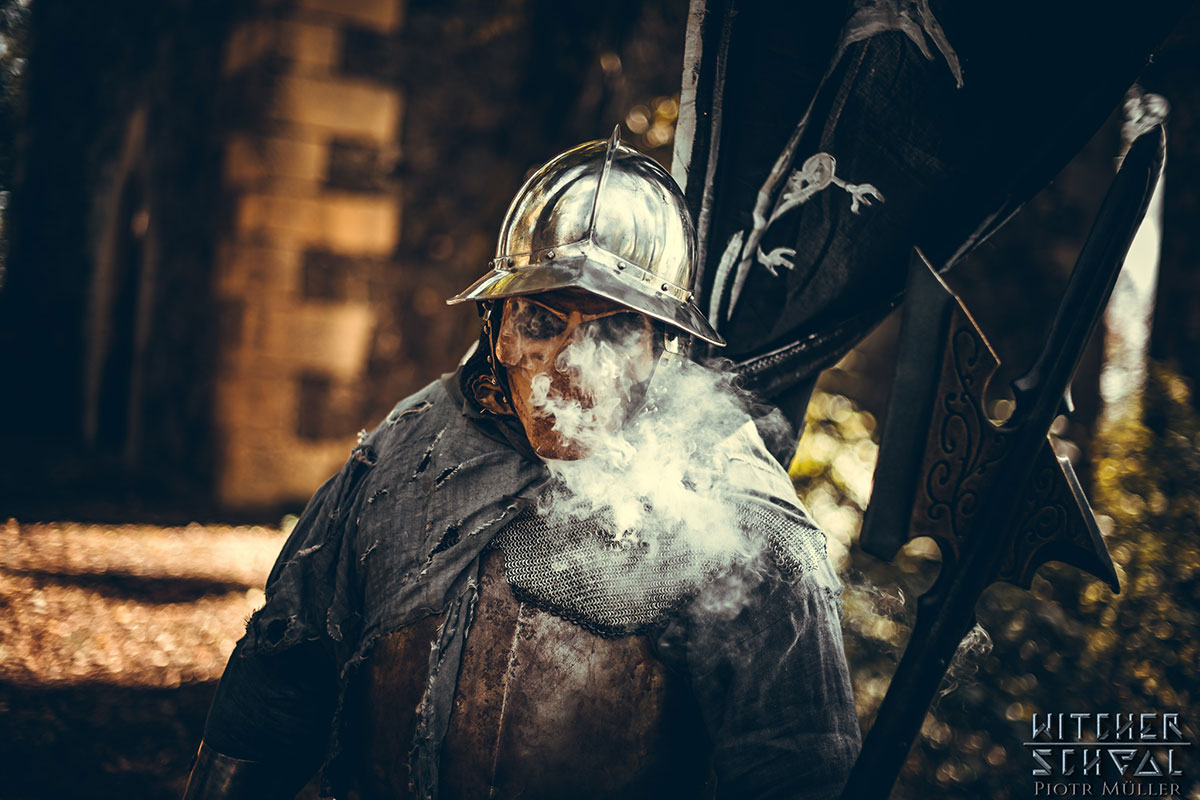 Witcherschool.com/Piotr Müller
Basically, you'll be stepping right into your own immersive adventure. Witcher School also makes it clear that "The Law of the Surprise discriminates against no one!" We toast to that!
So far, it looks like the school has three upcoming events planned for the fall, with more sure to come. With admission, future Witchers also get lodging and food, a costume, classes with professionals, and more. Happily, there is also a robust health and safety protocol in place to keep everyone safe. Tickets for the three-day experience range from around $600 to around $1,300. New event dates release approximately six months in advance, but beware, tickets go quick!
Witcherschool.com/Piotr Müller
Although traveling to Poland could be tricky for Witcher fans, it is fun to dream. For those who can't make it all the way to Witcher School, there's plenty to look forward to. First, a new Witcher anime film, Nightmare of the Wolf, releases on August 23. Next, season two of the Henry Cavill-led live-action series will arrive on December 17. And finally, a live-action prequel, Blood Origin, waits in the wings.
Feature Image: Witcherschool.com/Piotr Müller/Netflix