Anyone who has ever been to a Comic-Con knows about the wild swag the Hollywood studios create to promote their films and TV shows. Thousands spent hoping that wearing that promotional baseball cap will sway someone to watch their product. Well, this kind of promotion has been going on for decades. And some of your favorite movies have some of the weirdest promo items ever.
And now, A24 (yes, the studio behind Hereditary and The Witch) is auctioning off some of these items. The official name of this auction is " One Man's Trash." It's described as "a collection of easily-tossable swag that has endured despite the odds." Proceeds will go to the Vidiots Foundation, "L.A.'s most iconic gathering place for film lovers and makers since 1985." You can check out some of the items right here:
Alien (1979) Matchbook
From 1979, these Alien matchbooks have a photo of the Nostromo crew cap on the back. Even before the movie came out, they were already poking fun at their tagline. "In space, no one can hear you scream."
Christine (1983) Bumper Sticker
We can't help but wonder how many 1958 Plymouth Furies actually had this promotional bumper sticker for John Carpenter's Christine. We think Stephen King probably got a kick out of this one.
Eraserhead (1977) Cut-Out Mask
This one is appropriately creepy. It's a face mask of Henry from David Lynch's cult classic Eraserhead. It's from some time after the film came out, as it says "from the creator of Blue Velvet." That film came out almost a decade later.
Wonderland (2003) "Big Boy Ruler"
The 2003 movie Wonderland was all about a series of real-life murders that porn legend John Holmes was a witness to. And which inspired this scene in Boogie Nights. So seeing as Holmes was the center of this film, of course the promo item was a ruler. Crass, but clever.
Friday the 13th Part III (1983) 3D Glasses
We can't think of any horror fan who wouldn't want a pair of authentic 3D glasses from Friday the 13th Part III?
Polyester (1981) Odoroma Card / Cry-Baby (1990) Temporary Tattoo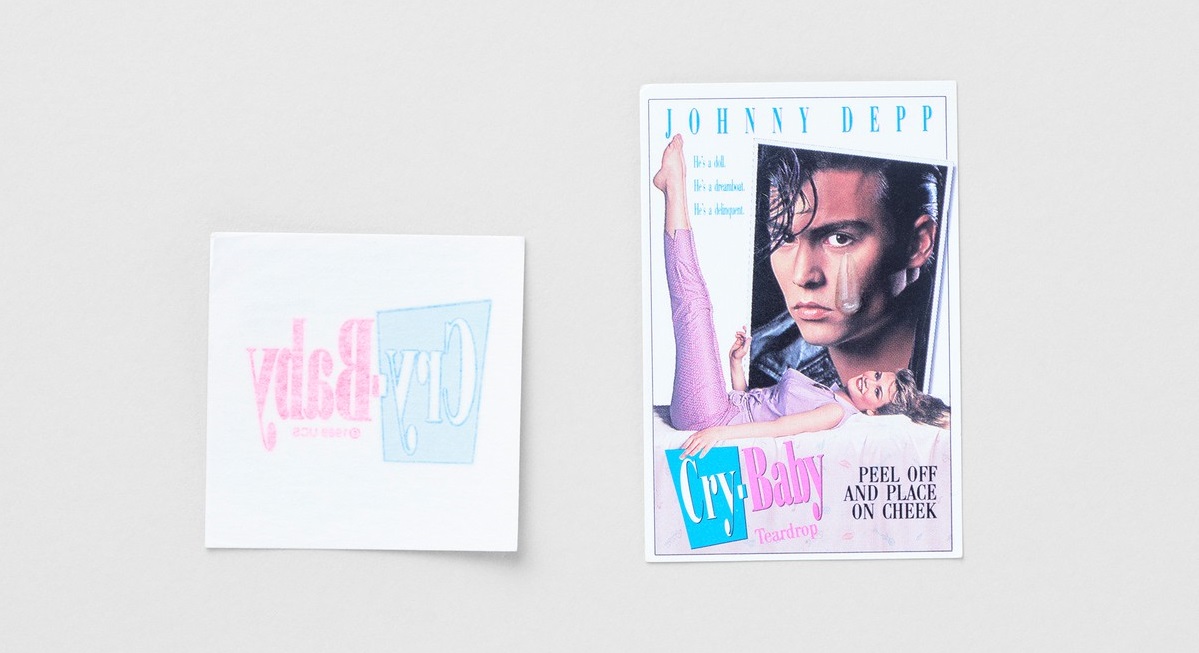 Two cult classic John Waters movies have promo items up for sale too. One is the scratch n' sniff Odoroma card from the 1981 Divine epic Polyester. The others are temporary tattoos from his 1990 rock n' roll musical, Cry Baby.
Pretty in Pink (1986) Balloon
Themed to Molly Ringwald's iconic prom scene, the promo items for Pretty in Pink were pink balloons. Sometimes, keeping it simple is best.
Coach Carter (2005) CD Case
This CD case from Coach Carter is from 2005. Within five more years, the very idea of "CD cases" would be totally out of date.
These items and many, many more will be included in a book called For Promotional Use Only, which you can preview in the tweet above. For more info on the auction, be sure to click on this link.