The year is wrapping up, the "top 10" lists are flooding in, and we're already setting our sights on next year's movie lineup. It's hard to gauge which 2019 films will withstand the year, but these nine titles have a one-up on original fare: They're all based on books we love, with promising talent both in front and behind the camera. They all have big shoes to fill, but these are the adaptations we're most confident in, and ones we're most looking forward to as the new year looms.Chaos Walking
Release Date: March 1Directed By: Doug LimanStarring: Tom Holland, Daisy Ridley, Mads MikkelsenThe Star Wars and Spider-Man stars team up for this YA sci-fi story, based on the novel The Knife of Never Letting Go by Patrick Ness. Set on an alien planet colonized by humans, it follows Todd Hewitt (Holland), a young man who has grown up believing all the women of his colony are dead, until he meets Viola Eade (Ridley). The film will apparently undergo massive reshoots in late 2018 or early 2019, so it's possible this March 1 release date will be pushed. But we definitely have our eyes on it; along with it's front-of-the-camera star power, the script was also worked on by Eternal Sunshine of the Spotless Mind's Charlie Kaufman.Where'd You Go, Bernadette?
Release Date: March 22Directed By: Richard LinklaterStarring: Cate Blanchett, Billy Crudup, Kristen Wiig, Judy GreerAt a passing glance, this project seems strange for Richard Linklater, director of Boyhood, the Before trilogy, and Dazed and Confused. But Maria Semple's best-selling book has a zany spirit that tracks with some of Linklater's lighter fare, and the tapestry of events fits with a creator who loves to play with time and expectation. Pair that zest with a stellar cast, and this film—about a judgmental woman who skips town, and the young daughter who must piece together where she's gone—is on our radar, big time.Pet Sematary

Release Date: April 5Directed By: Kevin Kölsch, Dennis WidmyerStarring: Jason Clarke, Amy Seimetz, John LithgowThe directors of Starry Eyes are re-teaming for the latest Stephen King film adaptation, a new take on his 1983 horror novel after Mary Lambert's 1989 version. Clarke and Seimetz star as a married couple who move from the city to a remote Maine town, in a house built near both a dangerous highway and a mysterious burial ground that resurrects the dead. This is the first in a long line of King adaptations set to hit the big and small screen in the next few years.The Sun Is Also a Star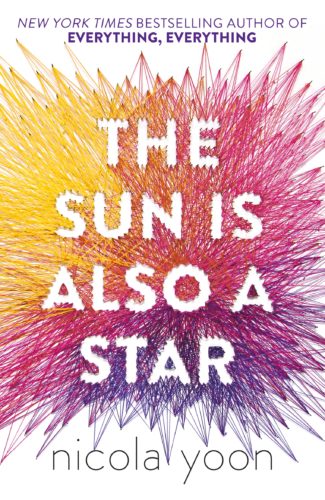 Release Date: May 17Directed By: Ry Russo-YoungStarring: Yara Shahidi, Charles Melton Black-ish's Shahidi and Riverdale's Melton will star in this timely adaptation of Nicola Yoon's novel, about a young couple who fall in love just as the woman and her family are set to be deported. The book was a New York Times bestseller and a National Book Award finalist, and the film will be the first big starring film roles for the popular TV stars, so it's high on our list of most-anticipated.Artemis Fowl
Release Date: August 9Directed By: Kenneth BranaghStarring: Ferdia Shaw, Lara McDonnell, Hong Chau, Josh Gad, Judi DenchThe Artemis Fowl books were huge in the early 2000s, right around the time that Harry Potter made YA novels a thing even adults could admit they adored. It's been a long time coming, but the first Artemis Fowl film will hit screens next fall. It could be a risky endeavor putting Fowl on the screen almost 20 years since the publication of the first book, but it could also be the perfect time: With no new Harry Potter books to adapt, the time may be right for Fowl to shine. We're looking forward to Branagh's take on the material either way.It: Chapter Two
Release Date: September 6Directed By: Andy MuschiettiStarring: James McAvoy, Jessica Chastain, Bill Hader, Bill SkarsgårdIt's no coincidence that this is the second Stephen King film on this list. The first It kickstarted what's sure to be a huge trend going forward: the re-emergence of King adaptations. The sequel to that monstrous hit, which is now the highest-grossing horror movie of all time, will wrap up the story laid out in the first iteration, with the Losers' Club as adults confronting Pennywise once more. We have to assume this one is poised to be at least as big, if not bigger, than the first, now that it has some extra star power in the form of McAvoy, Chastain, and Hader.The Woman in the Window
Release Date: October 4Directed By: Joe WrightStarring: Amy Adams, Julianne Moore, Gary Oldman, Wyatt Russell Joe Wright is no stranger to adaptations. His versions of Pride and Prejudice, Atonement, and Anna Karenina are all beautiful, mesmerizing dives into the intricate, complicated lives of their female protagonists. Now, he's back, replacing usual muse Keira Knightley with Amy Adams in his take on A.J. Finn's fantastic and bestselling thriller. A Rear Window-esque tale about a reclusive woman named Anna who spends her days drinking and spying on her neighbors, gets extra juicy when Anna witnesses something she shouldn't. Adams stunned in HBO's Sharp Objects this year, so we can't wait to see what she does with Wright as another boozing, inquisitive, and incisive woman.The Goldfinch
Release Date: October 11Directed By: John CrowleyStarring: Ansel Elgort, Jeffrey Wright, Nicole Kidman, Finn Wolfhard, Luke Wilson, Sarah PaulsonDonna Tartt's The Goldfinch is a masterpiece, a Pulitzer Prize-winning novel that feels both Dickensian and wholly modern in equal measure. The mysterious writer – who puts out one book per decade – has yet to see her work adapted for any-sized screen, so it's hard to say how her layered, Neo-Romantic prose will translate to screen. Luckily, Crowley, who directed the Best Picture-nominated Brooklyn, is at the helm for this decades-spanning coming-of-age tale about a young boy who loses his mother in a terrorist attack, and grows up in the shadow of survivor's trauma and in possession of Fabritius's eponymous oil painting—a relic from the attack that he shouldn't have, but can't give up. The A-list cast and A-list source material make this a big one to look out for during awards season next year.Little Women
Release Date: December 25Directed By: Greta GerwigStarring: Saoirse Ronan, Meryl Streep, Emma Watson, Timothée Chalamet, Laura DernPerhaps the most-anticipated entry on this list is Gerwig's follow-up to the instantly beloved Lady Bird. The actress-turned-director will once again team with Saoirse Ronan in this adaptation of Louis May Alcott's classic novel about sisterhood, love, and the transition from girl to womanhood. Ronan steps into the coveted role of Jo March, played by Katharine Hepburn and Winona Ryder in previous versions. Her Lady Bird boyfriend Chalamet will play Jo's childhood neighbor and love interest Laurie, with Laura Dern as her mother, and Meryl Streep as the curmudgeonly Aunt March. Gerwig and Ronan made magic two years ago; we hope they can replicate it here.

Images: Puffin in Bloom, Sperling & Kupfer, Back Bay Books, Lionsgate, Walt Disney Studios, Little Brown & Company, Hyperluxe, Delacorte Press, Warner Bros.