Pride Month is here, and so is summer. Which means it's the perfect time to grab your sunglasses, sit outside, and dive into one of the many wonderful LGBTQ+ books that the YA world has to offer. If you're unsure of where to start or need a few suggestions, we've got great recommendations ranging from royal relationships to fandom fun to fantastical, world-building epics. All of them are guaranteed to put a smile on your face. More importantly, all of them are guaranteed to remind you why we should celebrate loving each other for who we are.
Red, White & Royal Blue by Casey McQuiston
St. Martin's
If you're one of the few people in the world who hasn't heard about what was hailed last year's book of the summer, here's your chance to fix that. When Alex's mother becomes president, he unwititngly becomes a poster boy for the "perfect millennial." And when he gets into a public altercation involving his frenemy, Prince Henry, both boys are forced to "make nice" for the sake of the press. But, like in every good rom com, Alex and Henry end up becoming more than friends…and their secret romance becomes more complicated than U.S./Britain relations. Red, White & Royal Blue will remind you what love feels like. It will also remind you just how much fun it can be.
The Princess and the Fangirl by Ashley Poston
Quirk Books
This delightful YA story about conventions, fandoms, and mistaken identity brings together Imogen, a superfan and Jessica, a television actress. Finding love while switching identities and searching for an important leaked script? It's more likely than you might think.
What If It's Us by Becky Albertalli & Adam Silvera
HarperTeen
A New York City meet-cute inspired by Broadway, the post office, and summertime, What If It's Us is the perfect romantic read. The universe may seem to be against Arthur and Ben having any kind of happily ever after, but never count out show-stopping romance to show up exactly when you need it the most.
Girls of Paper and Fire by Natasha Ngan
Little, Brown and Company
Looking for a queer fantasy read that will keep you eagerly turning the page? Then Girls of Paper and Fire is for you. A forbidden romance takes center stage in Ngan's book, which tells the story of Lei—a girl swept into a royal life and the love she finds that threatens to destroy her city.
Nimona by Noelle Stevenson
HarperCollins
Nimona is a shapeshifter who becomes the unlikely sidekick of a supervillain named Lord Blackhart. And naturally, their target is Blackhart's former flame. If you're one of the many people who fell in love with She-Ra and the Princess of Power, you're going to love Noelle Stevenson's critically acclaimed graphic novel. Its heart, humor, and vivid worldbuilding makes it the perfect book for teens and adults alike.
Six of Crows by Leigh Bardugo
Macmillan
A convict, a sharpshooter, a runaway, a spy, a thief, and a magic heartrender come together to pull off an epic (and maybe impossible) heist. Featuring two characters who identify as gay and bi, the best thing about this series featuring a found family of anti-heroes is the high-stakes storytelling that has captured hearts around the world.
Clap When You Land by Elizabeth Acevedo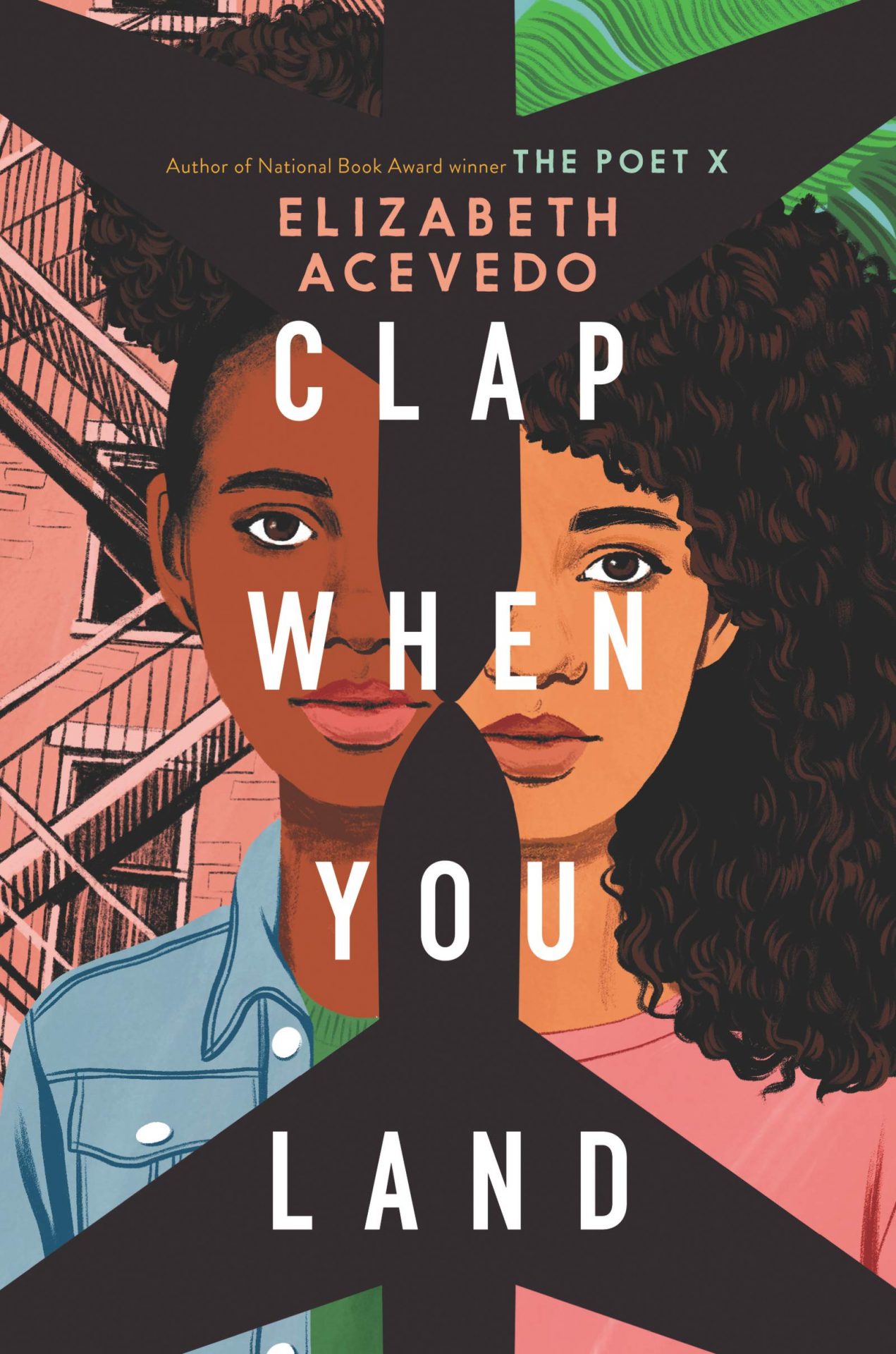 HarperCollins
A queer sister story? Sign us up! Acevedo weaves this original tale about two half-sisters: Camino, who lives in the Dominican Republic and Yahaira, who is an out lesbian living in New York City. Neither knows that the other exists until their father passes away unexpectedly in a plane crash. The result is a heartwarming story of love, family, and forgiveness.
I'll Be The One by Lyla Lee
HarperCollins
Lee's YA debut technically isn't available yet—it doesn't arrive until June 16—but trust me, you'll want to read it as soon as it hits bookshelves. I'll Be The One combines K-pop, two bisexual leads, and body positivity into a story that promises to be the perfect summer read of 2020. We can't wait to follow Skye Shin on her quest to become the next big K-Pop star.
The Henna Wars by Adiba Jaigirdar
Page Street Publishing
This charming enemies-to-lovers story about two teen girls and their rival Henna businesses just hit bookstores in May, so grab it and get in on the fun! Nishat, a Desi Muslim, has the power of culture on her side when it comes to her skills. But Flavia has a natural artistry that makes her work just as good—if not a little better. Nishat knows she shouldn't get herself involved with Flavia, but ignoring her feelings might be harder than she expects.
Featured Image: St. Martin's / QuirkBooks / Little, Brown and Company
Editor's note: This post has been updated to remove an entry featuring Mackenzi Lee.