Who doesn't love a great detective story? From the pulp books of the '40s to the classic noir films of the '50s and '60s to incredible television offerings like Luther, Hannibal, and La Mante, there are plenty of great mysteries abound. But what about comics? There's a smorgasbord of sequential crime offerings. As such, we thought we'd highlight some of the most brilliant women who solve crimes in the pages of your fave comics!
Renee Montoya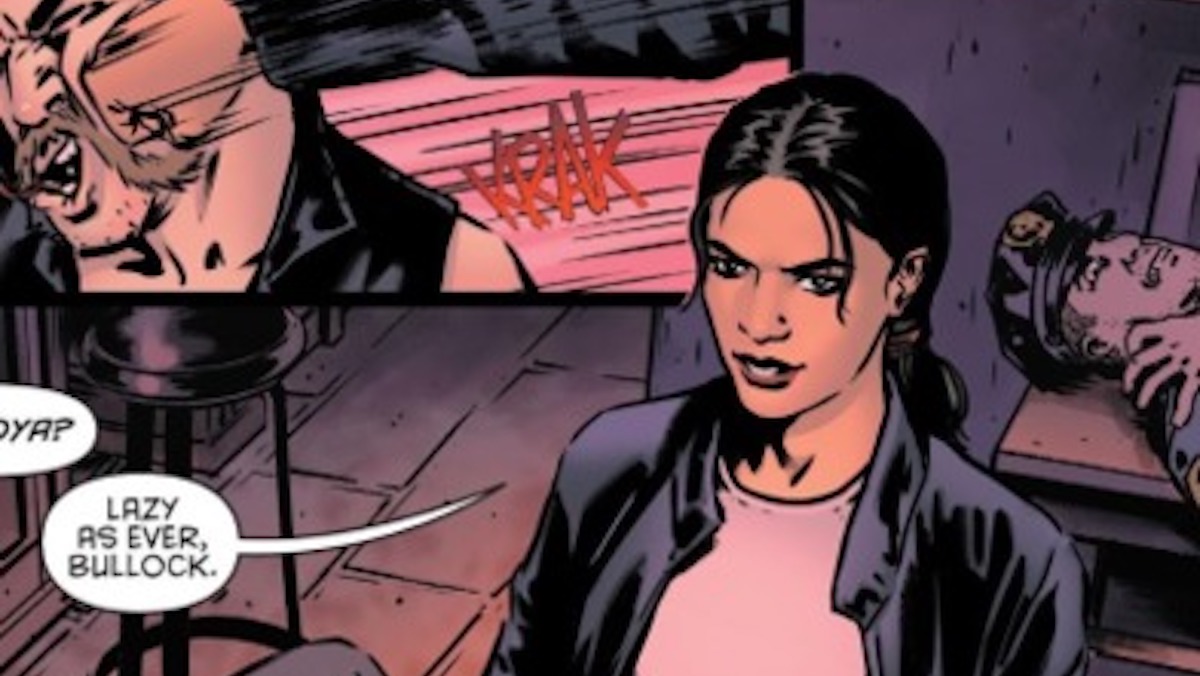 First introduced in Batman: The Animated Series, Renee Montoya is one of the few clean cops in Gotham. She's also one of the main protagonists of Ed Brubaker, Greg Rucka, and Michael Lark's Gotham Central. It's a groundbreaking comic focused on the lives and trials of the police force in Gotham, living and working alongside Batman. One of the rare queer women in Big Two comics, Montoya is a force to reckon with. During the Gotham Central run she's outed by Two-Face and framed for murder, but she ultimately prevails.
Kate Bishop (A.K.A. Hawkeye)
Debuting in the original Young Avengers run by Jim Cheung and Allan Heinberg, Kate Bishop has since become a fan favorite character. (And now boasts her own MCU TV series.) In Kelly Thompson and Leonardo Romero's recent All-New All-Different Hawkeye run, she's a P.I. living in Venice Beach and offering her services as a part-superhero part-gumshoe. She initially struggles with finding herself without her mentor and namesake, Clint Barton. Eventually, she gets her start after helping locals, beginning with a young woman who needs assistance stopping a stalker.
Barbara Gordon (A.K.A. Batgirl A.K.A. Oracle)
One of the original female detectives in Big Two comics, Barbara Gordon began life as a librarian. But after she's paralyzed by the Joker, Barbara is reborn is Oracle. As a wheelchair user, Babs reinvented herself as the woman behind the screen, helping many superheroes save the citizens of Gotham. She would later be de-aged and de-paralyzed in Babs Tarr, Cameron Stewart, and Brendan Fletcher's 2016 Batgirl run. The series really hyped up the detective aspects of the character as she relocated and attempted to solve the mysteries of her past.
Misty Knight and Colleen Wing (A.K.A. Daughters of the Dragon)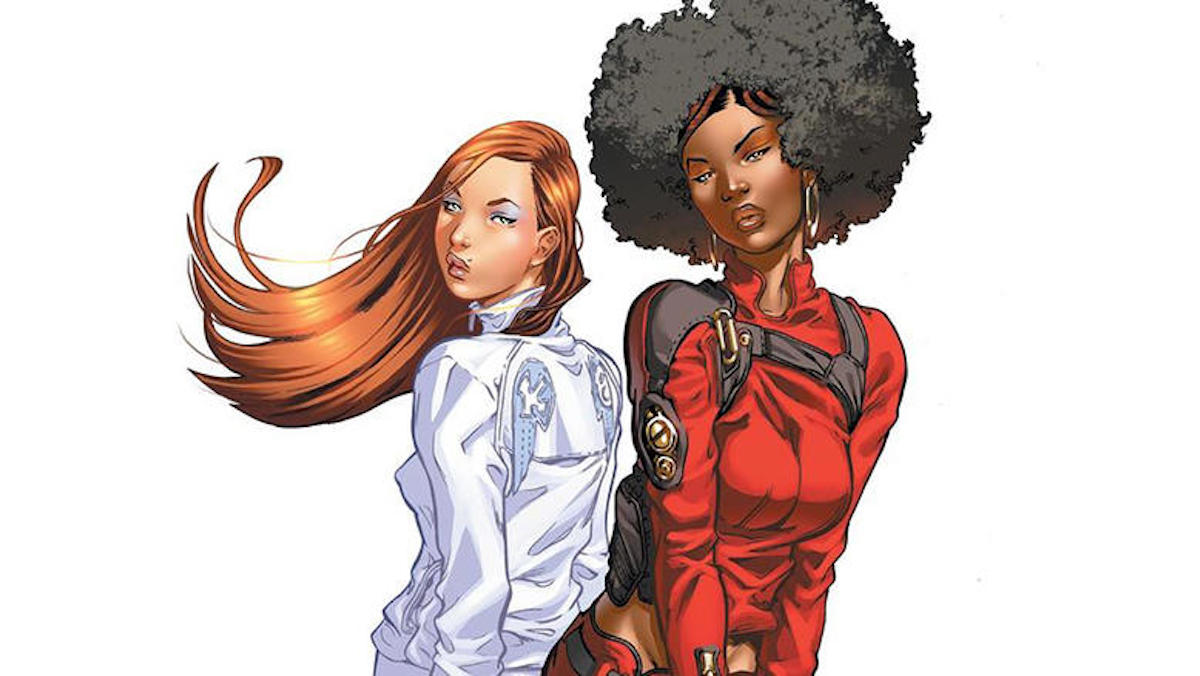 Misty Knight began life as a Lieutenant in the N.Y.P.D. and Colleen Wing was a talented martial artist. They met in New York and became friends after Misty lost her arm, establishing a private detective agency called Nightwing Restorations, Ltd. Later, the pair would appear in Deadly Hands of Kung Fu #32 by Chris Claremont and Marshall Rogers as the crime-fighting duo Daughters of the Dragon. They've since starred in Power Man and Iron Fist as well as their own self-titled series.
Goldie Vance
Hope Larson and Brittney Williams' beautiful all-ages detective comic introduced the world to the lovely Goldie Vance. She's a teenage girl who dreams of nothing more than becoming the detective in her father's hotel that she also lives in. When the hotel's in-resort sleuth can't crack a case, he agrees to mentor Goldie in exchange for her street smarts and her mystery solving skills. This is one of the sweetest and coolest comics we've come across in a really long time and Goldie is an iconic new detective for the ages!
Alice Creed
Semiautomagic is a radical magical noir focused on the misadventures of occult investigator Alice Creed. Written by Alex de Campi, drawn by Jerry Ordway, and colored by Marissa Louise, this techno-horror is a fantastically original story centered around a unique heroine. Alice Creed is the kind of woman you want on your team when the monsters under your bed or in your computer come out to play. And the creative team does a great job of bringing Alice and her weird world to life.
Velma and Daphne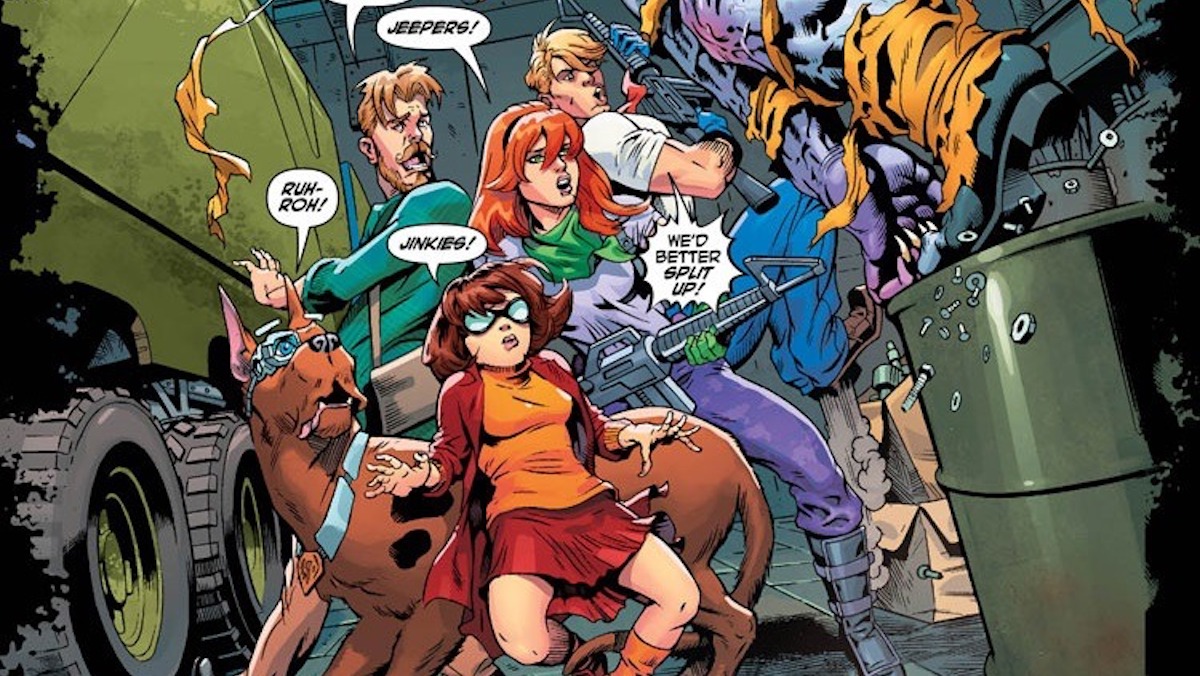 Most of us grew up watching Velma and Daphne save the useless men and canines in Scooby Doo. But when fans saw the modernized character designs for Scooby Apocalypse, they weren't happy. Luckily, the comic by Howard Porter, J.M. DeMatteis, Keith Giffen, and DC publisher Jim Lee was actually a super fun adventure romp that leaned into heavy sci-fi and gave even more prominence to the true heroes of the Scooby gang: Velma and Daphne!
Jessica Jones
Now a very famous sorta-superhero due to her very own show, Jessica Jones began as an unconventional comic book from Brian Michael Bendis and Michael Gaydos under Marvel's mature Max imprint. The story of a retired lesser-known superhero named Jewel who becomes a private eye, the explicit comic explored the harsh realities of being a hero. Jessica tries to uncover the secrets of her past and deal with her trauma all while brushing with other Marvel characters like Captain America, J. Jonah Jameson, and Rick Jones.
Originally published May 23, 2018.