It's never been easier to make your favorite role-player or game master happy for the holidays! Thanks to the booming popularity of Dungeons & Dragons and an influx of incredible tabletop games, you're certain to find something for every tabletop gamer on your list. Fair warning, you'll probably be tempted to treat yourself to some of these picks as well.
Read on and get ready to roll a natural 20 at gift-giving this year.
Shopping for a different kind of nerd? Check out our other gift guides here.
Fans of the Frank Herbert Dune novels will be thrilled to unwrap this asymmetrical strategy game. Best of all, the stylish tabletop game is designed for 2 to 6 players, so chances are high you'll get to play alongside them. Choose your faction, strategize carefully, and make all the right moves to win it all. Buy it for $49.99 here.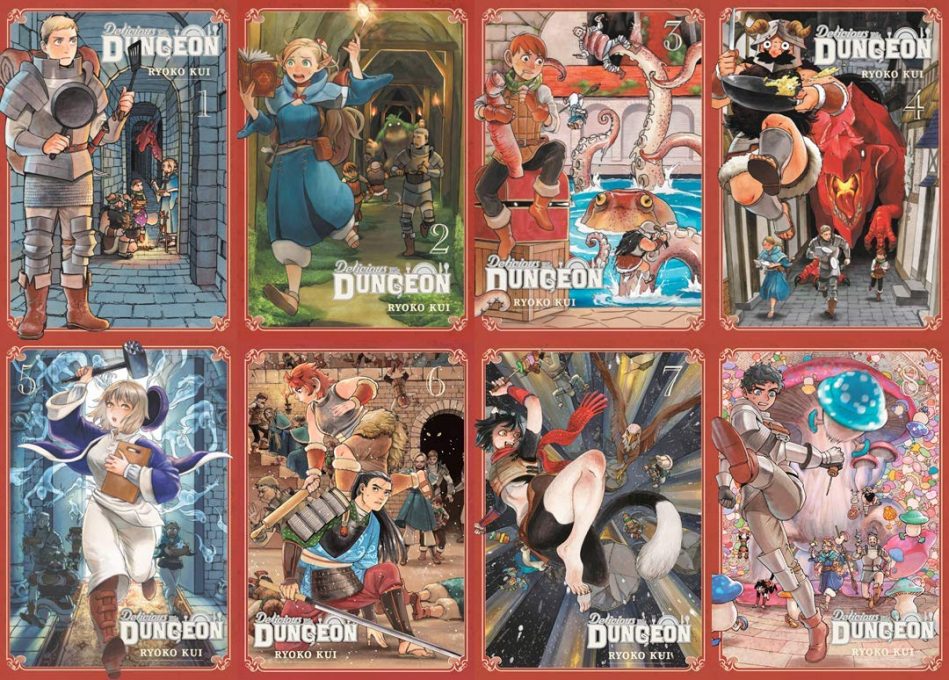 What do you get when you combine cooking and dungeon crawling? The tantalizing fun of Delicious in Dungeon (Dungeon Meshi)! Monsters aren't hunted for treasure in this whimsical story, but to make a tasty meal for hungry adventurers. Eight volumes of the hilarious manga are available now. Buy the first one for $13.99 here.
Young Adventurer's Guide Gift Set
Ready to add new members to your D&D adventuring party? The Young Adventurer's Guides make things surprisingly simple for anyone interested in getting into the world's greatest role-playing game. The first four books covering characters, magic, and monsters are collected into one gorgeous box set. Buy it for $32.99 here.
Paola's Pixels is a one-stop shop for stylish and colorful tabletop accessories. If you know someone who treats their morning coffee like a healing elixir (which it is), we've found the perfect mug for them. Buy it for $18.00 here.
Dungeon Master's Screen: Wilderness Kit
Not only is the new Wilderness Kit gorgeously green and lush, this official D&D Dungeon Masters screen comes complete with handy info for Dungeon Masters of all levels of experience. Buy it for $24.99 here.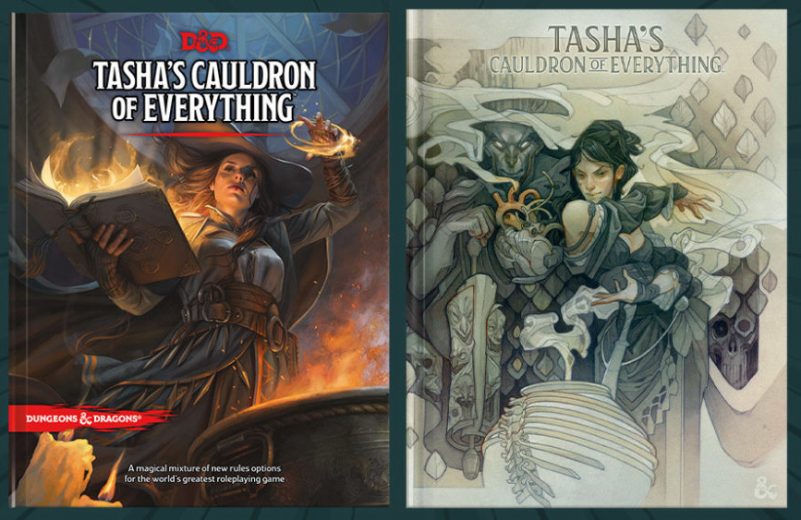 Tasha's Cauldron of Everything
What does the D&D player who has everything need? A Cauldron of Everything! The latest companion book from Wizards of the Coast includes new rules options for players and a plethora of puzzles for plotting Dungeon Masters. It's also packed with stunning art. Buy the book for $49.95 here.
Beadle and Grimm's Gold Dragon Coins
Stuff your special someone's stocking with gold this year! Well, it's the next best thing. Beadle and Grimm's, makers of high-quality Dungeons & Dragons props and handouts, also sell small items separately to add flair to your game. The gold coins, called dragons in the Forgotten Realms, are one of our favorite stocking stuffers. Buy them for $15.00 here.
Everyone knows that socks make some of the best holiday gifts. And as an added bonus, this Dungeons & Dragons sock set comes in a box shaped like a d20! Buy it for $17.99 here.
Even if the tabletop player on your gift list seems to have every set of dice out there, we bet they don't have a set like this. Gently carved wood and warm tones make these dice instant standouts in any role-player's collection. Buy them for $160.00 here.
D&D has gone digital, and you can help a friend add books to their virtual bookshelf. D&D Beyond now offers digital gift cards so your future party member can buy and download the Player's Handbook, latest adventure book, and more. Buy one here.
Featured Image: Paola's Pixels
Kelly Knox is a freelance entertainment writer in Seattle, WA who writes for Star Wars, DC Comics, and more. Follow her on Twitter.