"Longing, rusted, seventeen, daybreak…" Those words are just the beginning of a string of phrases that activate the Winter Soldier in the Marvel Cinematic Universe. They once turned Bucky Barnes from an affable sort of chap to a deadly assassin in a heartbeat. At least, they did when spoken in Russian. And because fans are going to be fans, actor Sebastian Stan says some speak the activation words to him in English while he's out and about in the world, as we learned from IGN.
The actor shared this tidbit in a recent interview with BBC Radio 1. He's continuing the role of Bucky in Disney+'s The Falcon and The Winter Soldier, and he's been doing some press to promote the series. The interviewer asked about fan interactions, starting at seven minutes into the below video. And it turns out, fans speak the Winter Soldier activate words "quite often," according to Stan.
Stan added, "It happens at coffee shops. It happens a lot. And it's always very funny. It's an honorable thing, I guess. You know, you're very taken with it all the time. You do have to sometimes look at people in the face and say, 'No, I will not become the Winter Soldier when you say that. You can keep saying it, and maybe you should say it, maybe that's a moment we both need to have together, now, here. But nothing crazy will happen.'"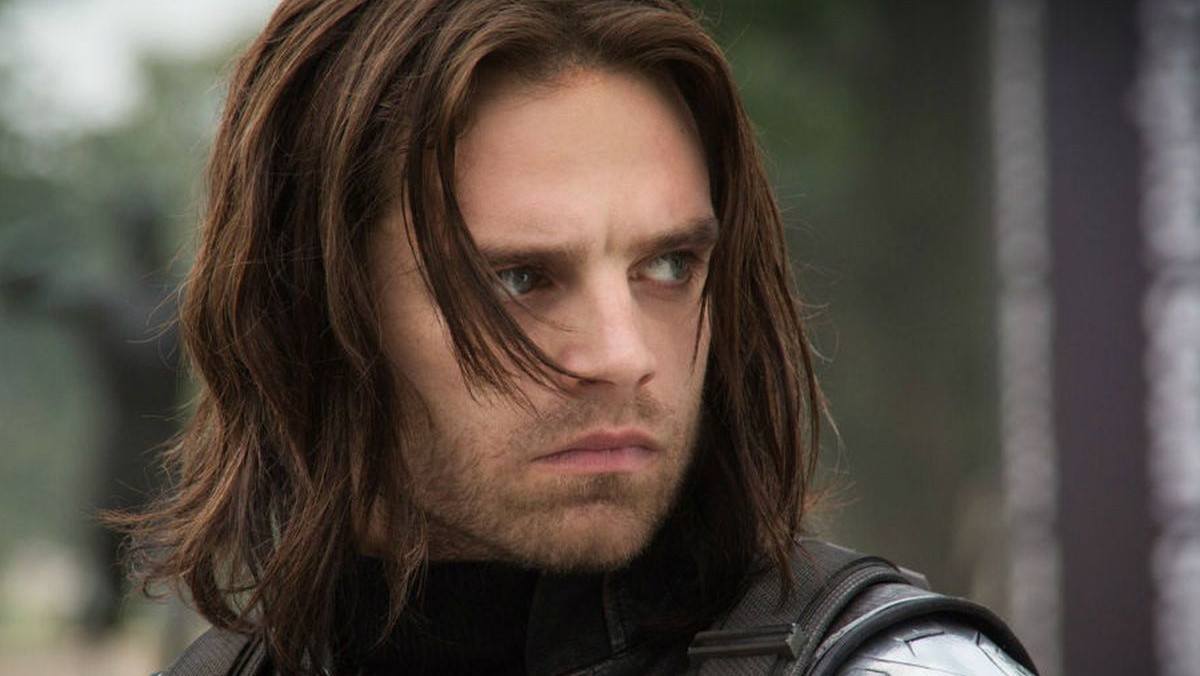 Marvel Studios
Now we're just imagining the poor guy trying to shop for groceries. We can picture fans walking up and saying all the code phrases. All eleven words. Stan seems to be a good sport about folks speaking random words from a fictional universe at him. However, what if we didn't? Let's just leave Sebastian Stan alone and let him get his coffee in peace.
Amy Ratcliffe is the Managing Editor for Nerdist and the author of A Kid's Guide to Fandom, available for pre-order now. Follow her on Twitter and Instagram.