Deep in the Hundred Acre Wood lives the stuff of nightmares. Yes. Winnie the Pooh is officially starring in a horror movie, and his new look is not for the faint of heart. Immortal Masks recently shared pictures of its "Honey Bear" mask, which will appear in the horror movie Winnie the Pooh: Blood and Honey. The company has a seemingly endless supply of creativity and nightmare fuel.
Winnie the Pooh: Blood and Honey Horror Movie Mask
The Immortal Masks Facebook page confirmed that the film uses its silicone mask to reimagine Winnie the Pooh as a terrifying slasher. Judging by the stills Variety shared recently, it looks like the "full teeth" version of the mask will appear in Winnie the Pooh: Blood and Honey. Though it's safe to assume blood will drip from its mouth at some point.
The storyline of this Winnie the Pooh horror movie retelling sees Pooh and Piglet on a rampage after being abandoned in their enchanted neighborhood by Christopher Robin. Silly old bear. The filmmakers shared pictures and plotlines from Blood and Honey, but no release date yet.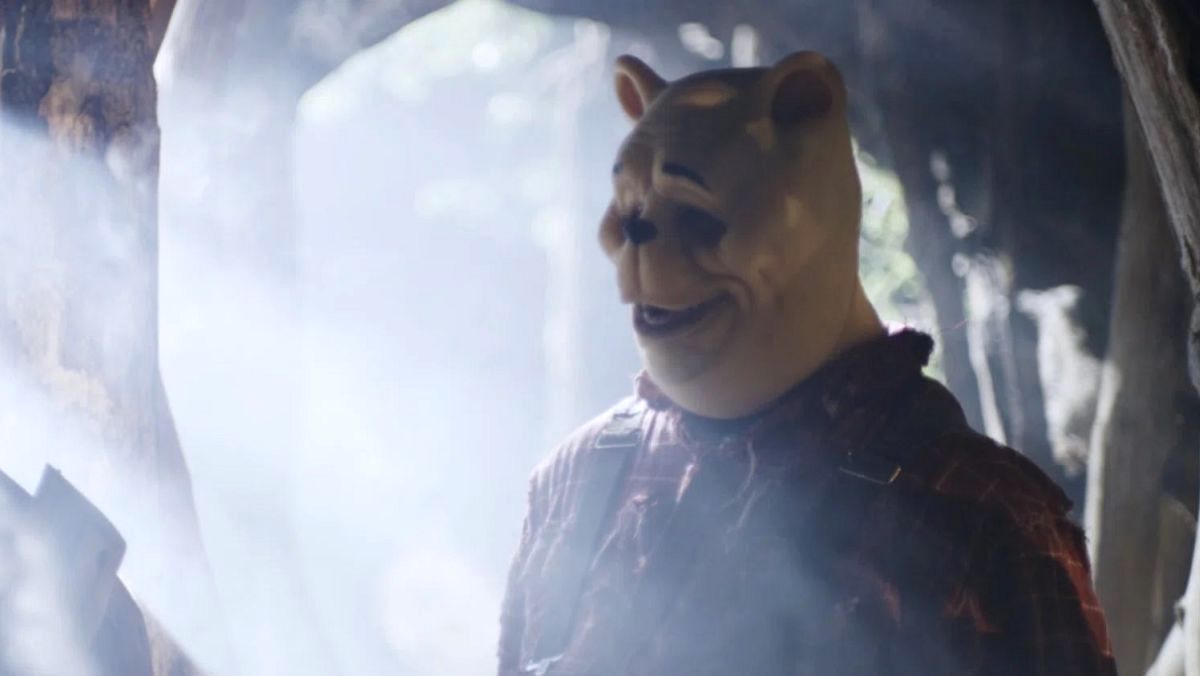 Immortal Masks' Terrifying Offerings
In case you're not feeling the Winnie the Pooh experience, these terrifying bear masks come in multiple color options. The "Honey Bear" yellow version is used in the movie, but there's also brown, grey, and panda. When purchasing from Immortal Masks, you can also add either buck teeth or a full set. And blood dripping from its mouth, of course.
Adam Savage's Tested crew recently checked out the Immortal Masks display at Monsterpalooza, a convention focused on horror and makeup effects. A video of their offerings, and an interview with one of the creative team, is below. There are plenty of options for terrifying your friends at Halloween parties if you're into that sort of thing.
Winnie the Pooh in the Public Domain
Many of the classic Winnie the Pooh characters hit the public domain last year, allowing other creatives, like those behind Winnie the Pooh: Blood and Honey, to put their spin on things. Disney still owns the red-shirted version, though. Still, it seems unlikely that anyone will confuse this horror version of Pooh bear with the beloved family classic.
Melissa is Nerdist's science & technology staff writer. She also moderates "science of" panels at conventions and co-hosts Star Warsologies, a podcast about science and Star Wars. Follow her on Twitter @melissatruth.