When you find yourself in a spot of trouble, there's nothing like calling upon an old friend to help you. That's what happens in the Willow TV series. Decades after the 1988 film, Willow returns to the screen, this time as a television series. Lucasfilm and the Willow cast debuted a new trailer for the upcoming Disney+ show at D23 Expo on Saturday morning. Warwick Davis took the stage, along with several cast members. That includes the newly announced Christian Slater. The trailer somehow gave us more goosebumps than the first peek at Willow.
We see Sorsha (Joanne Whalley reprises her role) send her daughter to ask Willow for a hand. He defeated the forces of evil once, so why not again? Sorsha's daughter says the world needs Willow's magic. The trailer teases a sweeping adventure with new faces and old friends. And yes, we lost it seeing Kevin Pollak's Rool again!
Willow and his youthful companions have quite the challenge ahead of them. Their mysterious enemy is spreading evil. We believe in them, though.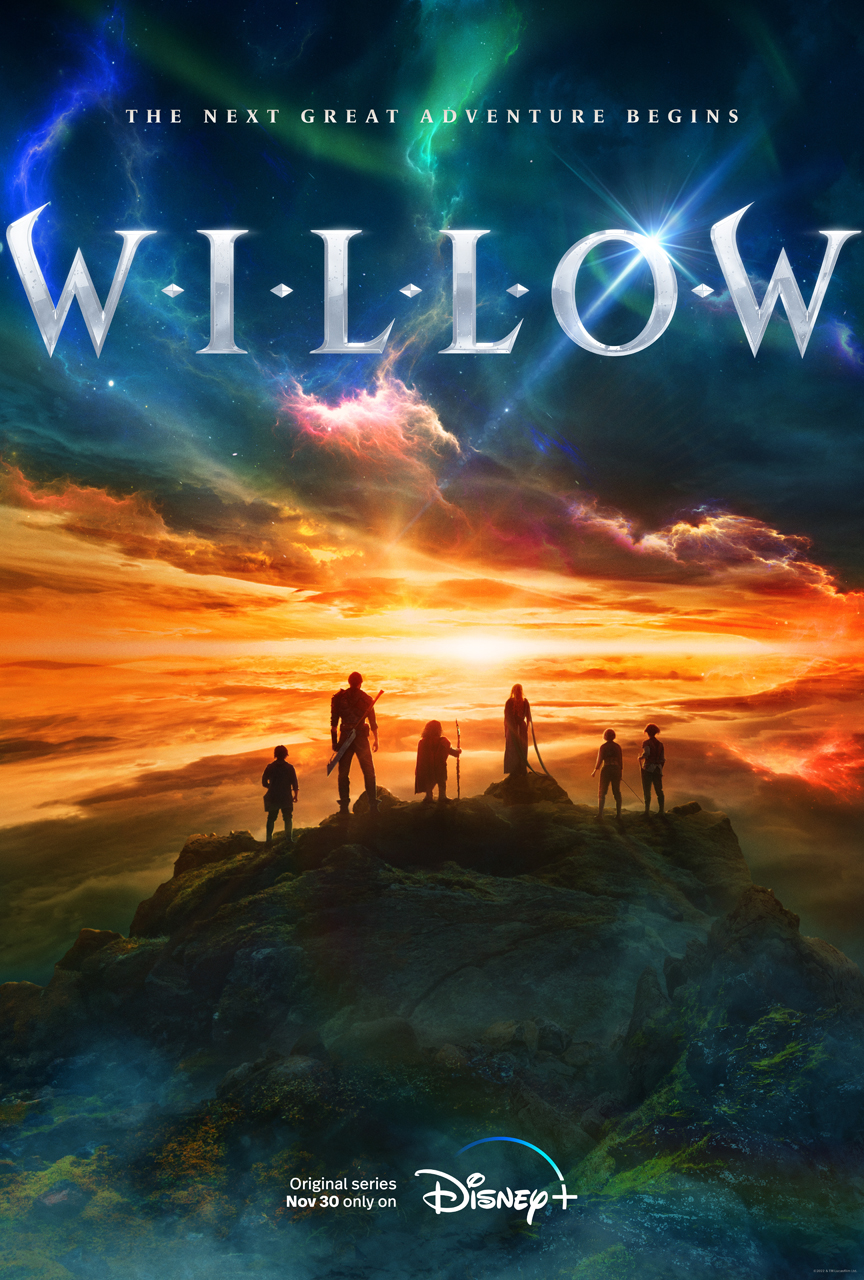 The show's official synopsis says:
An epic period fantasy series with a modern sensibility set in an enchanted land of breathtaking beauty, "Willow" features a diverse international cast with Jonathan Kasdan, Ron Howard, Wendy Mericle, Kathleen Kennedy, and Michelle Rejwan serving as executive producers. The story began with an aspiring magician from a Nelwyn village and an infant girl destined to unite the realms, who together helped destroy an evil queen and banish the forces of darkness. Now, in a magical world where brownies, sorcerers, trolls, and other mystical creatures flourish, the adventure continues, as an unlikely group of heroes set off on a dangerous quest to places far beyond their home, where they must face their inner demons and come together to save their world.
We need it in our eyeballs. Willow premieres on Disney+ on November 30.
Featured Image: Lucasfilm
Amy Ratcliffe is the Editor-in-Chief for Nerdist and the author of Star Wars: Women of the Galaxy, The Art of Star Wars: Galaxy's Edge, The Jedi Mind, and more. Follow her on Twitter and Instagram.