In a world full of Star Wars, Marvel, and many other big IP properties, it can feel refreshing to see a little something different. This is why we're so excited to see the teaser trailer for the upcoming Disney+ Willow series. As part of its Star Wars Celebration showcase, Lucasfilm gave some updates on its projects, and Willow was happily in the mix. Alongside our first proper look at the series, we also got a release date for the magical new show.
For those who weren't already aware, Willow is a continuation of Ron Howard's cult classic fantasy film from 1988. This show won't be a reboot of the original though. Instead it will pick up with the character and world decades later. And though time has passed, it seems like the story will get right back into it with even more epic adventures. The teaser takes us right back into the world of fantasy and magic. And reminds us why we loved the original so much.
A release shares:
An epic period fantasy series with a modern sensibility set in an enchanted land of breathtaking beauty, "Willow" features a diverse international cast with Jonathan Kasdan, Ron Howard, Wendy Mericle, Kathleen Kennedy, and Michelle Rejwan serving as executive producers. The story began with an aspiring magician from a Nelwyn village and an infant girl destined to unite the realms, who together helped destroy an evil queen and banish the forces of darkness. Now, in a magical world where brownies, sorcerers, trolls, and other mystical creatures flourish, the adventure continues, as an unlikely group of heroes set off on a dangerous quest to places far beyond their home, where they must face their inner demons and come together to save their world.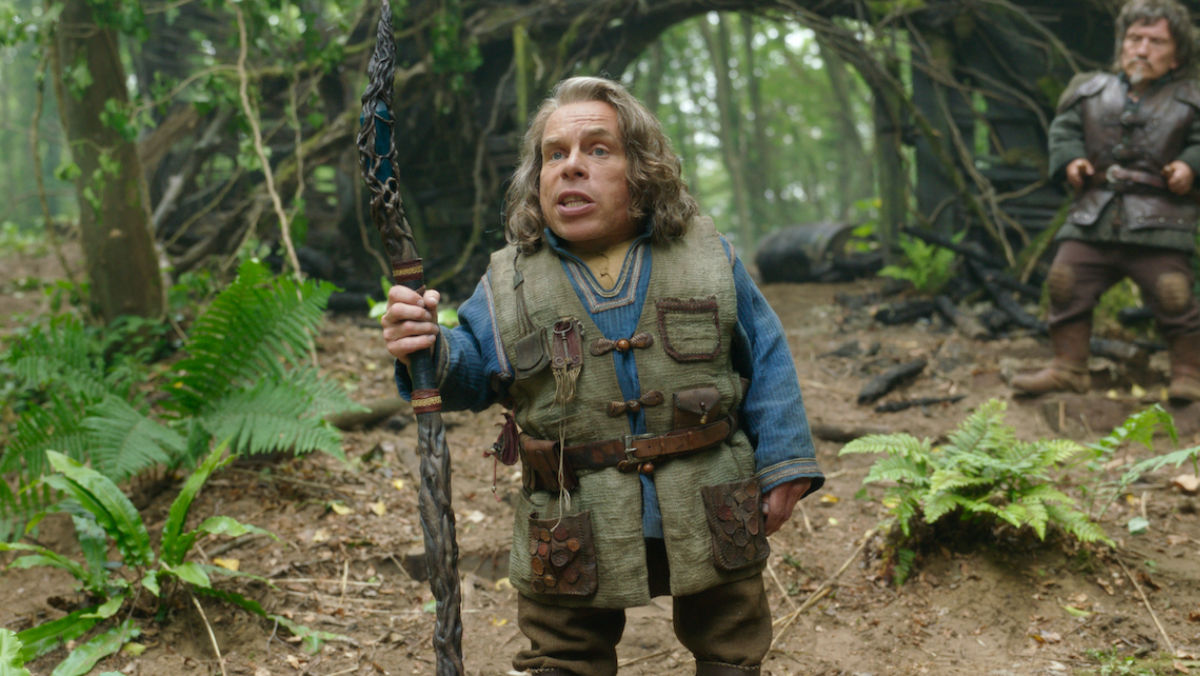 Sounds like a super fun adventure to us. Warwick Davis will, of course, be reprising his role as Willow Ufgood. And joining him on Willow's cast are Ruby Cruz, Erin Kellyman, Ellie Bamber, Tony Revolori, Amar Chadha Patel, Dempsey Bryk, and Laurenti Sellers.
Honestly, the Willow teaser shows us a world that gives even the new Lord of the Rings show a run for its money. Even just from its teaser trailer, we get a sense of the show's scale and the many exciting characters we'll meet on our new journey.
Elsa might have coined the term, "Into the unknown," but now Willow is about to bring it to life a whole new way. And we can't wait to go along for the ride. Willow releases on Disney+ on November 30. And it seems like the perfect fall adventure to us.