The Fresh Prince of Bel-Air continues to be a staple in pop culture 30 years after its first episode. The series is a perfect snapshot of '90s fashion and culture with a fish-out-of-water story about a Philly kid living the Bel-Air life with extended family members. However, it still feels timeless and relevant because of its ability to blend humor with social commentary. The cast members have gotten together often over the years but it never felt quite right because Janet Hubert, the original Aunt Viv, was excluded from gatherings. The decades long feud between Janet Hubert and Will Smith became almost as legendary as the show itself with lots of rumors, catty messages, and confusion about what really went down.
It was a shame considering Hubert's impact on fans. Aunt Viv quickly became a beloved character on the show as the lynchpin between Uncle Phil and Will. She was "classy, bougie, ratchet" long before Megan Thee Stallion said it on a track 25 years later. Now, The Fresh Prince of Bel-Air's reunion special brought the once close pair together again for a moment that was about their personal healing and clarity, but it somehow felt like a collective triumph.
Saeed Adyani/HBO Max
In the special, Smith reveals to his fellow castmates that he had a separate conversation with Janet Hubert. The group begins to watch the clip along with viewers as Hubert settles in to wait for Will's arrival. The pair immediately go in for an extended hug and somehow, we feel onions being cut under our eyelids.
Smith speaks highly of Hubert's role on the show as a woman with class, dignity, beauty, and loads of talent. Hubert says she enjoyed playing the character and loved the way that Vivian was written as a professional and intelligent woman who would still fight you if necessary.
Will Smith admits that Janet Hubert's exit after season three "broke a foundational element" in the show. And, from many fans' perspectives, he is right. The character of Vivian Banks went through a major change when Daphne Maxwell Reid took over the role that went further than replacing a dark-skinned Black woman with someone of a lighter complexion. Aunt Viv became a homemaker with a more passive demeanor, which wouldn't have been bad if the character was always that way.
Smith and Hubert jump right into the heart of their troubles. She breaks down everything from her perspective about what her life was like during that time. According to Hubert, her home life became shaky with her pregnancy and issues within her marriage. She says the stress of home made her become more withdrawn on set than she was previously.
Will Smith admits as a 21-year-old he wasn't perceptive or sensitive to her plight. He tells Hubert he gets it now as a more mature man with three children of his own. Smith didn't become a father until November 1992 while season three was airing on TV. Smith says he made the set "difficult" for Hubert and wishes he could have done things differently.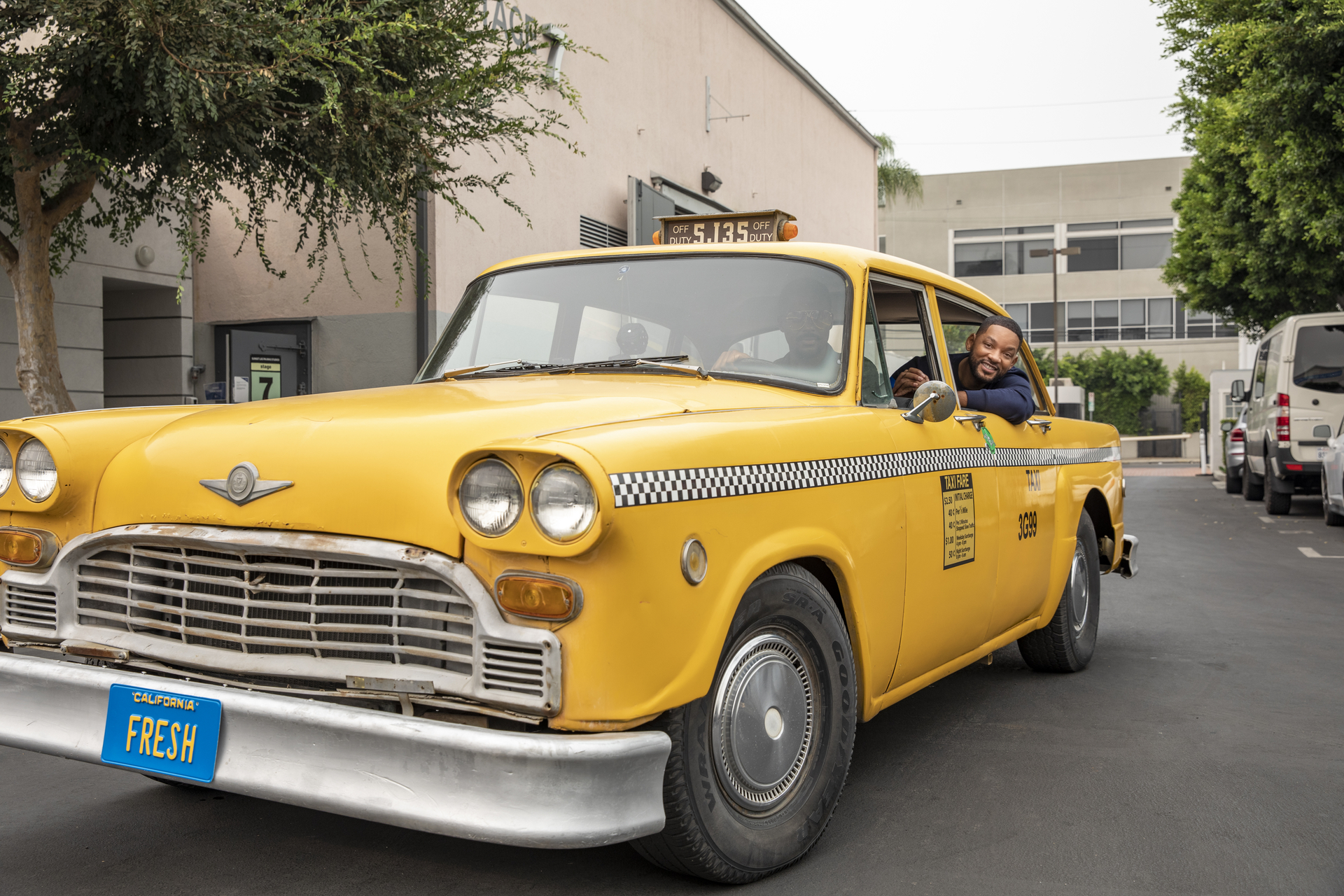 Saeed Adyani/HBO Max
Janet Hubert also clears the air about how she left the show. Previous media reports suggest the show fired her but Hubert says she made a choice to turn down a bad deal. The deal only gave her a couple of months' worth of work without being able to do other projects and a salary cut. At the time, she was a new mom with a husband who wasn't working so she turned it down. The executives recast her role, which hurt her deeply.
Hubert said her family and Hollywood disowned her primarily because of what reports said about her attitude on set. She speaks directly to Smith about her experience.
"My family said you've ruined our name. And I wasn't unprofessional on the set. I just stopped talking to everyone because I didn't know who to trust because I had been banished. And they said it was you who banished me. Because you were Will. You were a kid."
She tells him that she lost her reputation because he called her difficult, which she calls a "kiss of death" for a Hollywood actress. It's a very real sentiment for many women, particularly Black women, because traits that are seen as "strong" and "assertive" in men have negative connotations when they come from a woman.
And, because of colorism, Hubert likely had even more difficulty finding enriching roles that didn't typecast her as the unattractive sidekick to her light friend or a mammy. Smith admits to not knowing a lot of what was going on and says he can feel her pain.
"When I look back now, it's obvious that you were having a hard time. I felt like you hated me…But I could not do a 30 year celebration of this show and not celebrate you. Celebrate your contributions to this show and celebrate your contribution to my life."
The actor gives his former co-star and TV mom a big, healing hug and they apologize to each other. The duo even share a good laugh about how much people love Aunt Viv's infamous dance episode.
Hubert said the moment felt like a healing and wonderful dream that needed to happen. The conversation ends with Hubert saying that Smith still feels young to her while he replies, "You're still my Aunt Viv." Aww.
Just when things seem like they cannot be better, Janet Hubert appears on set and gives her former TV family lots of hugs in the living room. The joy on her face as she chats and embraces everyone is enough joy and love to fill every fan's heart to the brim. Oddly, it seems that Alfonso Ribeiro isn't in the room at that time. He's not seen in a group photo nor hugging Janet like his TV family. It's not clear if they are at odds or if editing simply didn't show them interacting with each other. They could possibly have their own issues that they need to work out privately.
The two Aunt Vivians came together for the first time ever to show each other some love too. The only thing that could have made it better is if James Avery was in the room. It's not clear what Avery's relationship was with Hubert after she left the series but she spoke highly of him when he died in 2013.
This Fresh Prince reunion will go down in history as a heartfelt celebration of a classic show. But it's also a powerful and pivotal turning point for the cast. Future reunions will be complete because there is no more tension and animosity. And, just maybe, we will see the pair together on a project in the future.
Featured Image: Saeed Adyani/HBO Max