Hello, all of you glorious people on the internet! It's been a hell of a week, hasn't it? The state of the world is pretty scary and we all suddenly find ourselves encouraged (if not fully mandated) to stay at home unless absolutely necessary. We here at Nerdist have been social distancing ourselves, too; we're working from home trying our best to stave off boredom and cabin fever. As such, we've all been watching a LOT of stuff.
From binge-watching old favorites to finally checking out movies (like, oh, the works of Ingmar Bergman, for example), to comfort TV out the yin-yang, we've gotten the most out of our streaming accounts this week. But what exactly are we watching? Here's the first in a probable weekly round-up of stuff we're all watching. If you need recommendations, we got 'em!
Kyle Anderson – Silver Surfer, Disney+
The '90s were an amazingly fruitful time in the world of animated superhero shows. Marvel's output was less visually impressive than DC's but certainly narratively rich. X-Men is the gold standard, with Spider-Man a close second. After that, though, cartoons like Iron Man and Fantastic Four never quite rose to the challenge. Not so for the 1998 Silver Surfer series.
It only lasted 13 episodes, but Silver Surfer is a glorious adaptation of Stan Lee and Jack Kirby's trippy cosmic wanderer. Surfer's high-fantasy/sci-fi adventures provide great excuses for all kinds of alien interactions. It also managed to pack in tons of Marvel's cosmic characters in just a short run. These include Ego the Living Planet, Gamora, Nebula, Drax the Destroyer, Uatu the Watcher, Nova, Beta Ray Bill, Thanos, and of course, Galactus. '90s-era CGI wasn't very good and as such, Galactus feels pretty janky, but other than that, it's a great look into maybe the most unsung show in the Marvel Studios animated canon.
Dan Casey – Mobile Suit Gundam Wing, Hulu
Sunrise
Despite telling myself I was going to take this time of social distancing to expand my horizons and finally explore shows I'd never seen before, I found myself watching the pilot of Mobile Suit Gundam Wing for the first time in two decades. Maybe I felt a primordial sense of comfort in the nostalgic embrace of the halcyon days of Toonami, maybe I just wanted to see giant robots whoop ass in space. I may never know the answer, but what I do know is that Gundam Wing rules just as hard as it did when I first discovered it on Cartoon Network at a sleepover so many moons ago. And Heero is still a dick.
Mica Arbeiter – High Maintenance, HBO
Self-isolation has left me missing plenty of things and people, but few as much as my home borough of Brooklyn (I haven't left; I'm just stuck indoors like the rest of us). High Maintenance turned out to be a lovely antidote for this bizarre case of homesickness, as the series takes a trip to yet another familiar intersection with each episode. Plenty light to keep me aloft, but with enough sincerity as not to feel frivolous, High Maintenance has been a helpful hand for keeping some of my stresses at bay. What's more, it's a tender reminder of the kind of thoughtful and compassionate way of life we're all looking forward to returning to.
Michael Walsh – Pixar Stuff, Disney+
We all have movies we've really wanted to see for years, but for whatever reason never have. I'm using this extra time at home to rectify that, starting with my few remaining Pixar gaps. I already watched Ratatouille and Brave for the first time. Why did it take me this long? Look, don't we have enough problems to worry about right now? The point is I did and I loved them, especially Brave. Next up are the only three Pixar movies I've still never seen: the Cars films. Are they any good? Eh, it doesn't matter. Vroom vroom. I guess.
Riley Silverman – Cars, Disney+, and Cats, early VOD
Having never seen the second or third film in the Cars franchise or the movie Cats until this week, I recommend both and for the same reason. While most things you view will occupy your brain for their approximate running time, Cars and Cats both will seep into your subconscious. You will experience them, absorb them, and then, never stop asking yourself, "but how, but why?" Each presents a world that seems to make no sense and yet all the sense at the same time. Both hint at and yet deny the hand of humanity in their world. Both dance along the edges of even the simplest understanding of even the biology or lack thereof in their main characters. A handful of hours to view. A lifetime of trying to understand.
Rosie Knight – The Untamed, Netflix
In this brave new world I've discovered a brand new love. The Untamed is a Chinese supernatural period drama about immortal soulmates who also battle monsters. Beautiful, funny, romantic, and totally immersive. The series is currently streaming on Netflix and has been a wonderful escape from the trying times around us. If you like Buffy, Xena, and just wished they had more martial arts and were hella gay then you'll fall in love with The Untamed!
Lindsey Romain – Fleabag Season 2, Amazon Prime
In the last few days, I decided to return to the second season of Fleabag. It's already a show ingrained in my soul—the way it is for so many—but I wanted to relive some of the revelations Phoebe Waller-Bridge's character has, as they seemed especially relevant. The second season is really about growing up and realizing a nihilistic view of the world is actually kind of pathetic. Through a series of experiences, Fleabag learns to find love in odd places (with a priest!), to forgive and forge new bonds with her family, and to stop lingering in the past.
It's all nicely summed up in the episode featuring Kristin Scott Thomas as Belinda. As the two share martinis and talk about feminism and being a modern woman, the topic of people comes up. "Most people are shit," Fleabag sighs. "Look at me," Belinda says, cutting her short. "Listen. People are all we've got." It's a vital message, especially now, as people are suffering with illness, job loss, and so many other things. We need to love each other now more than ever. We're all we've got.
Meaghan Kirby – The Hour, Acorn TV
Like many others who made grand plans to branch out and watch new things during this state of perpetual homebody-ness, I also returned to an old favorite first. Coming in at just 12 episodes, The Hour is an easy series to commit to. I've seen it at least three times and it's just as thrilling now as it was during my first viewing. The 1950s-set series follows the launching of a BBC news program amid the Suez Crisis and Hungarian Revolution. But worry not, The Hour is definitely not just a period Newsroom. A mysterious string of murders and rumblings of Russian spy recruitment give it a slight noir edge. Led by Dominic West, Romola Garai, and Ben Whishaw, the series features an impressive roster of British (and Irish), including Andrew Scott, Vanessa Kirby, Jamie Parker, Oona Chaplin, Anna Chancellor, Burn Gorman, Anton Lesser, and Peter Capaldi.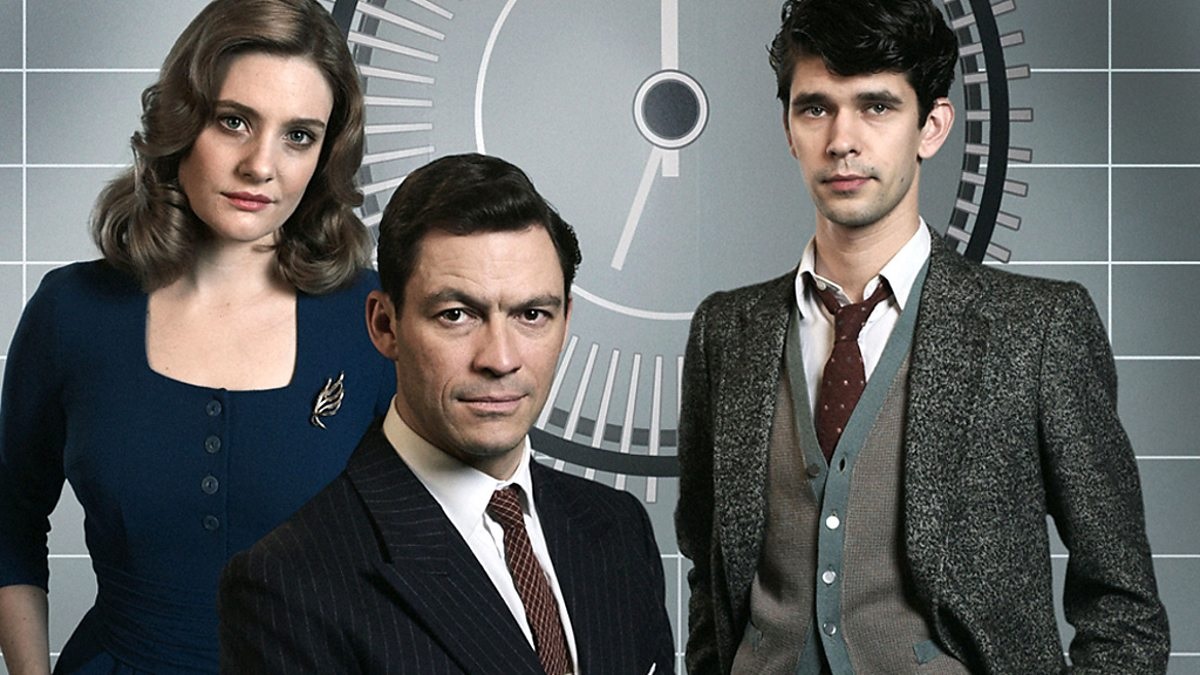 BBC
Each time I watch the series, I'm shocked and saddened to say good-bye after 12 episodes. But as always, I'm hoping that this time, when I reach the end, the BBC will reward me with news of a series three. Keep your fingers crossed for me.

United Artists
Amy Ratcliffe – A Hard Day's Night, rented on iTunes
I came around to the Beatles late in life. I just wasn't exposed to their music outside of a couple of songs. I'm still playing catch up. My education continued this week with A Hard Day's Night. Friends, I'm happy to report it's one of the most goofball, charming movies I've seen in recent memory—maybe ever. The 1964 musical comedy from Richard Lester stars the Beatles in a non-stop romp as they travel to and then perform at a TV studio.
Aside from their obvious vocal talents, the lads are absolute dorks with pretty damn great comedic timing. Lines like, "Sorry we hurt your field, mister" are going to stick with me and make me giggle for days.
—
We'll be back with more recommendations next week!
Featured Image: BBC/Marvel/Universal
Kyle Anderson is the Senior Editor for Nerdist. You can find his film and TV reviews here. Follow him on Twitter!
This post has affiliate links, which means we may earn advertising money if you buy something. This doesn't cost you anything extra, we just have to give you the heads up for legal reasons. Click away!>/small>