On May 6, the Club De Montaña Calahorra (or Calahorra Mountain Club) posted video of an extensive blanket of poplar fluff being burned at a park in Spain. Since then, the video has gone viral on multiple social media platforms, including twitter and reddit. And it's easy to see why. Watching white poplar fluff burn and leave behind fresh green grass is deeply satisfying.
Geekologie picked up on the poplar-fluff burning video, which was posted to Club De Montaña Calahorra's Facebook page. The video was taken at the Parque del Cidacos in Calahorra, which is a municipality in La Rioja, Spain. The only caption posted with the video read (via translation from Spanish) "Watch out for lint."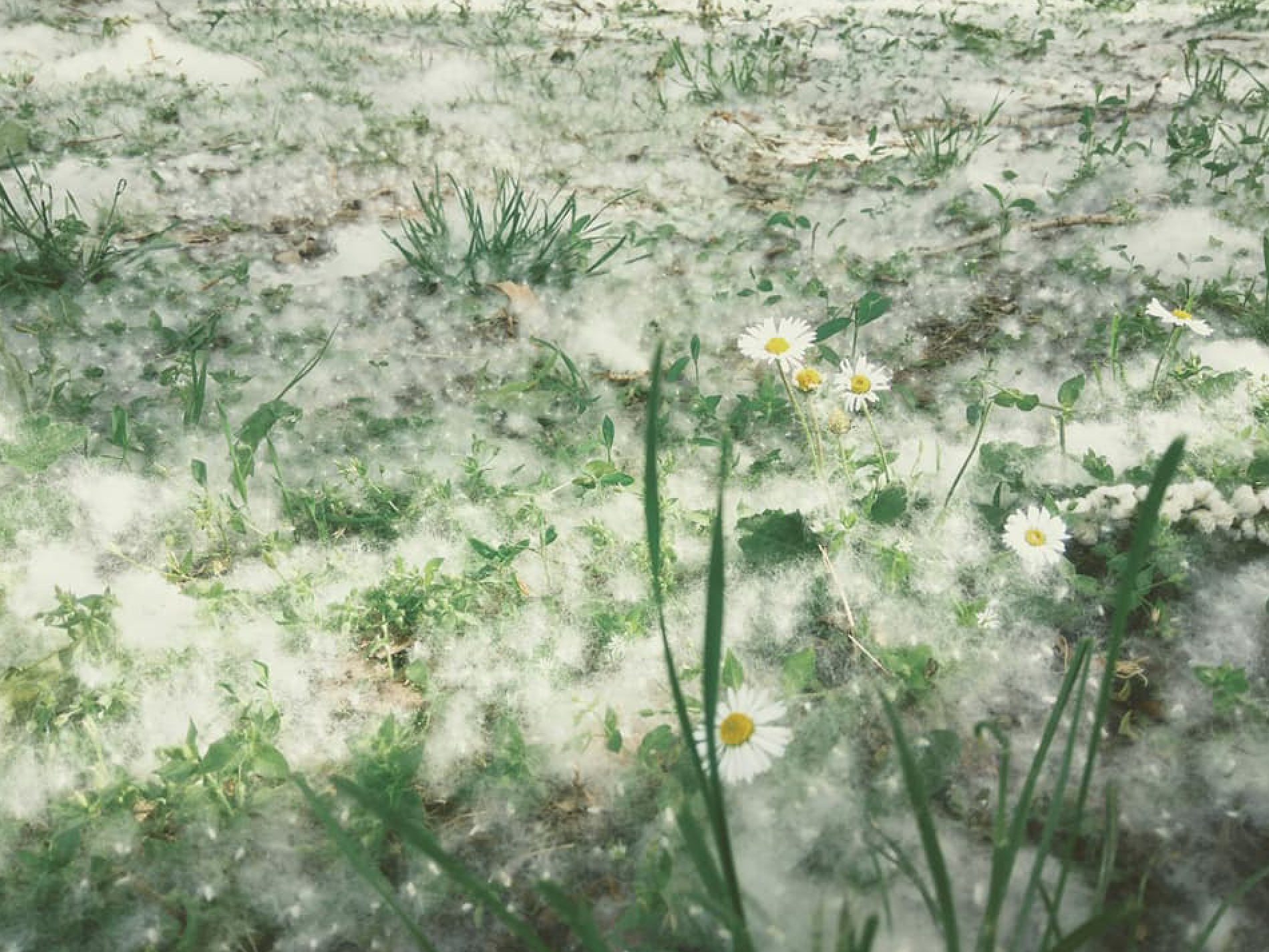 Poplar fluff. Dzejsenka
For those unfamiliar with it, poplar fluff is made up of the poplar seeds of female trees belonging to the genus Populus. The poplar seeds that make up the fluff, which are covered with fluffy hairs that assist in wind dispersal, are usually released at the beginning of summer. And, as is evidenced by the video up top, when poplar seeds fall, they fall en masse. They're also, obviously, highly flammable.
Poplar fluff burning. leaf watoru
While this particular instance of fluff burning apparently goes off without a hitch—according to the Spanish news outlet, Cope, nobody was hurt and there was no property damage—everyone should keep in mind that lighting stuff on fire is generally a terrible idea. According to the City of Calgary, poplar fluff doesn't even necessarily cause allergies, which means there's no reason you should burn it out of pure vengeance either.
What do you think about this video of poplar fluff being burned at a park in Spain? Have you ever seen a controlled blaze as satisfying as this one? Poplar off in the comments, people!
Feature image: leaf watoru